HEY LEP strengthens its relationship with the Department for International Trade
Tue 27th September 2022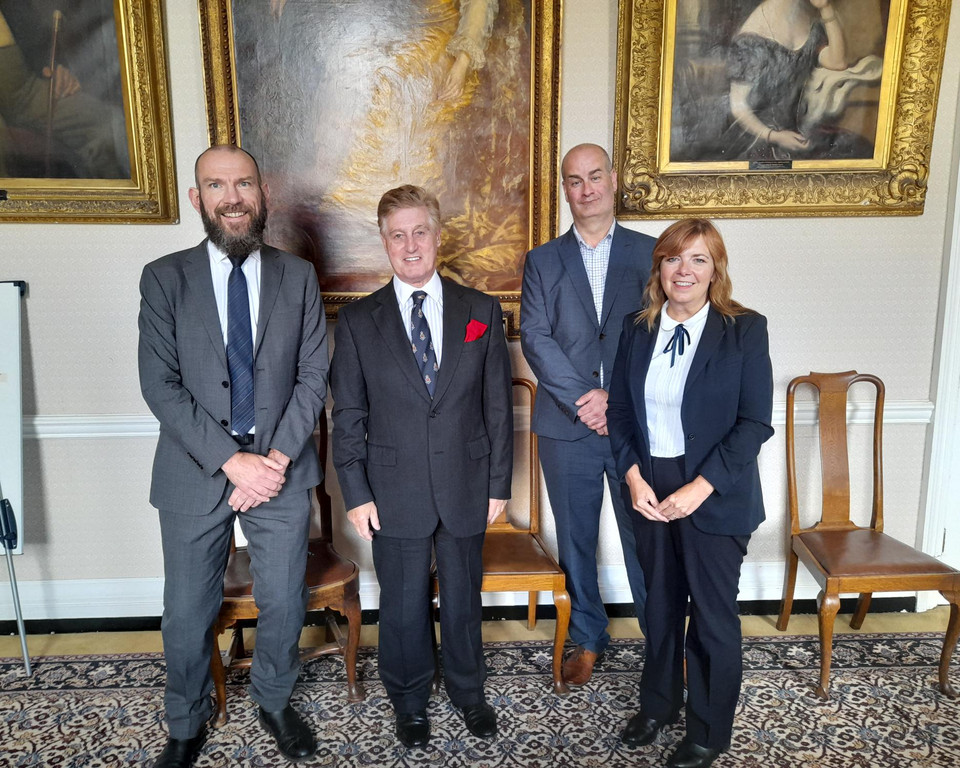 Philip Kelly, International Trade Manager from the Department for International Trade (DIT) recently paid a visit to East Yorkshire to meet with the Board and Executives from the Hull and East Yorkshire Local Enterprise Partnership.
The meeting was held to further build on the strength of the relationship already established between the DIT and the HEY LEP.
Philip met with HEY LEP colleagues, including James Newman, Chair of HEY LEP, Teresa Chalmers, Chief Operating Officer, Andy Hewitt, Senior Policy and Business Growth Manager and Andrew Finch, Export Partnerships Manager.
The HEY LEP works closely with the Department for International Trade (DIT) to deliver the best possible export support service to businesses across Hull and East Yorkshire.
Export is being embedded within the LEP's Economic Growth and Workforce Wellbeing strategy, with the LEP working to bring key partners together to explore new opportunities to drive export growth. HEY LEP is also keen for the new Humber Freeport to facilitate export opportunities to new markets and supply chains.
Chair of the HEY LEP, James Newman said: "Meeting with Philip was really positive and productive. The LEP is committed to growing the region's exports and, through Andrew Finch, who is sponsored by DIT alongside our Growth Hub, we offer a package of support to local businesses that are looking to expand into international markets. Working closely with the DIT allows us to embed export into our local regional economic delivery."
Philip Kelly, International Trade Manager, Northern Powerhouse Yorkshire at the DIT said: "It was good to recently meet and engage with senior colleagues from HEY LEP, and it is also very pleasing to see the LEP being so pro-actively engaged and committed to driving growth through international trade, with export featuring as one of its key strategic priorities. Having the Export Partnerships Manager role embedded within HEY LEP is evidence of DIT's wish to further strengthen its collaboration with key stakeholder partners across Hull and East Yorkshire."