Grassroots football club continues to thrive thanks to partnership with global brand
Mon 11th October 2021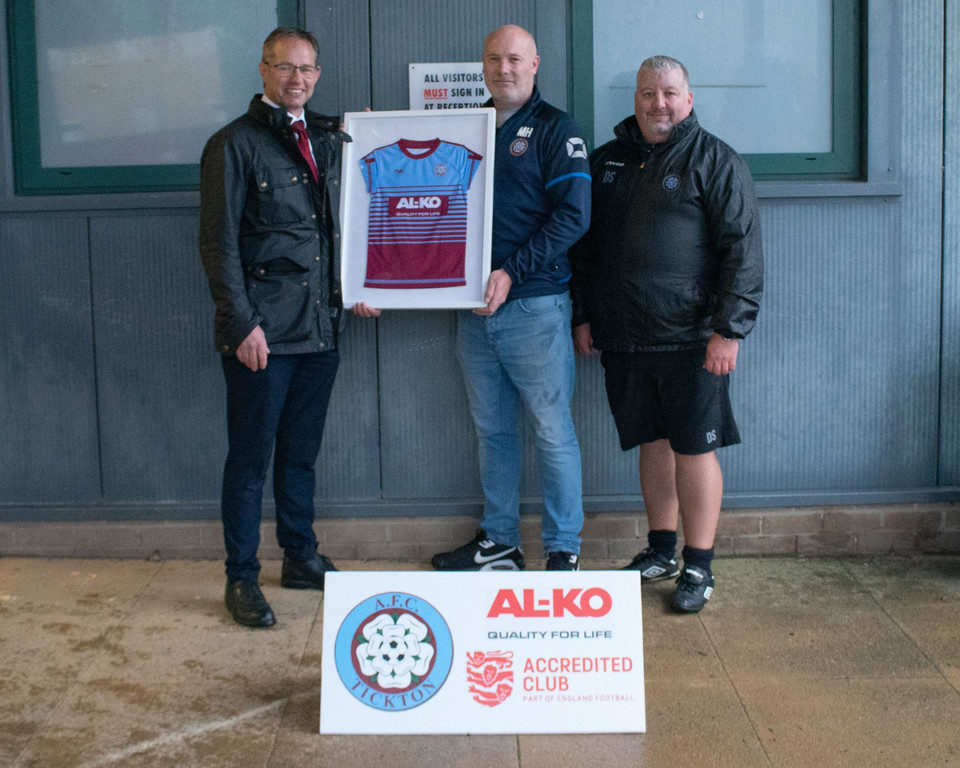 Backing from a global brand is helping a grassroots football club in Beverley continue to flourish.
AFC Tickton is one of the area's biggest football clubs, with more than 450 players aged from six to 72.
And the club, based at Longcroft School, is continuing to be able to give players footballing opportunities thanks to a major sponsorship deal from AL-KO.
The company, a metal manufacturer specialising in car and caravan chassis, air conditioning units and gardening equipment, previously sponsored professional German team Augsburg.
To celebrate the partnership, AFC Tickton assembled players and coaches from every team for the biggest photoshoot since 2013.
AFC Tickton vice-chairman Morgan Hourihan said sponsor support was vital to the club's future, particularly as many businesses and organisations feel the effects of the Covid pandemic.
He said: "We're so grateful for the support, especially given what everyone has been going through. It's a massive help for our running costs, such as equipment, fees, insurance and ground hire.
"Importantly, it helps us keep the cost of subs down for the players and their parents and, hopefully, that means more people are able to enjoy regular football, with training and matches and spending time with their friends.
"AL-KO is a major brand who are known all over the world - the last club they sponsored were a professional German club, so it's a major coup for us. There'll be a framed Tickton shirt in the boardroom, so it's a real honour for us."
AL-KO was introduced to AFC Tickton after it acquired Bankside Patterson Ltd, a holiday home chassis manufacturer based in Brandesburton, which sponsored Tickton Kingfishers Under-12 girls team in 2020.
Jon Chapman, head of sales at Bankside Patterson, said: "For AL-KO, it's about investment in the local community. They are a global brand, known across the world, but this gives them a presence locally and means people in our area are more aware of them.
"For example, we are actively looking for staff at the moment and now we have our name in the minds of kids coming to school-leaving age who might be looking for work in the near future.
"Grassroots football plays such an important role for many people, from children right up to older people in the walking football teams and it's a pleasure to be able to play a part in supporting that."