Graham visits local Guest House for English Tourism Week
Fri 25th March 2022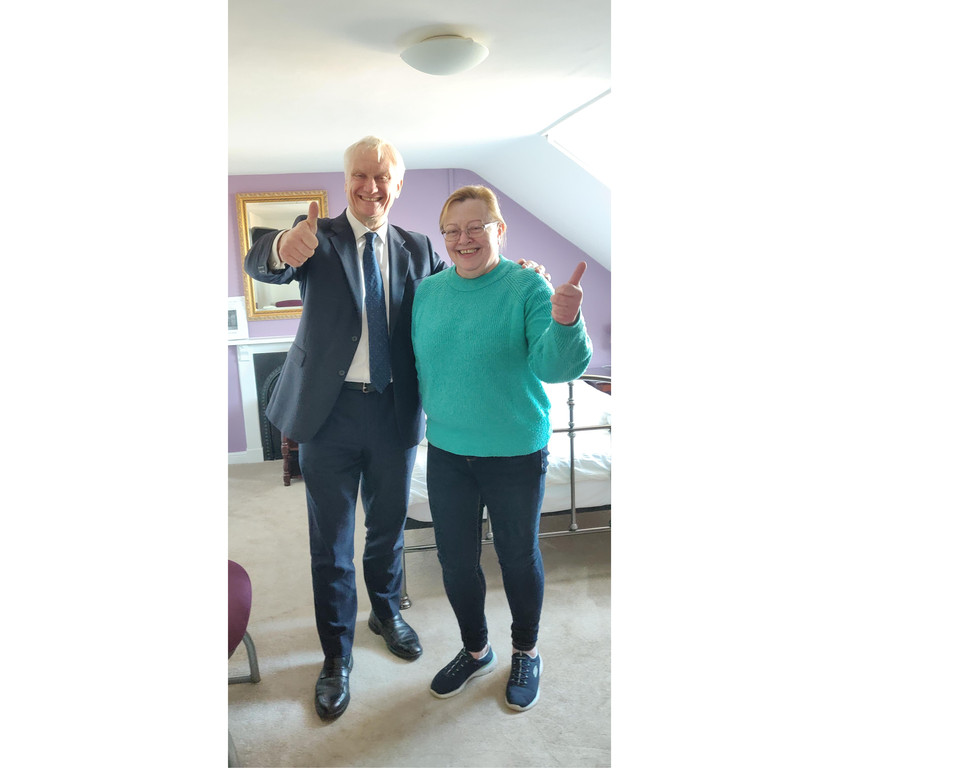 To celebrate English Tourism Week Graham Stuart, MP for Beverley and Holderness, visited Jayne and John Scott, owners of the Trinity Guest House in Beverley to talk about how they are planning for the return of international and domestic tourists now that all Covid-19 restrictions have ceased in England.
Commenting on the celebrations, Graham Stuart said:
"Over the past couple of years, Covid-19 has devastated the tourism accommodation sector. Now that all remaining Covid travel restrictions have been lifted, hard-working guest house owners like Jayne and John can finally get back to what they do best. Many visitors to our area book into B&Bs and guest houses and then venture out to spend their money in our shops, cafes and restaurants. Tourism accommodation is a vital part of our economy and I'm looking forward to seeing this sector thrive again."
Jayne Scott commented:
"It was a real pleasure to welcome Graham to our guest house. While Beverley is certainly an all year-round kind of place, we look forward to the Summer season ahead and can't wait to get hosting again soon."
Photo :- Graham standing with Jayne Scott, owner of Trinity Guest House.