Graham Stuart MP echoes calls for patience as Covid-19 vaccine rollout continues at pace in East Riding
Wed 13th January 2021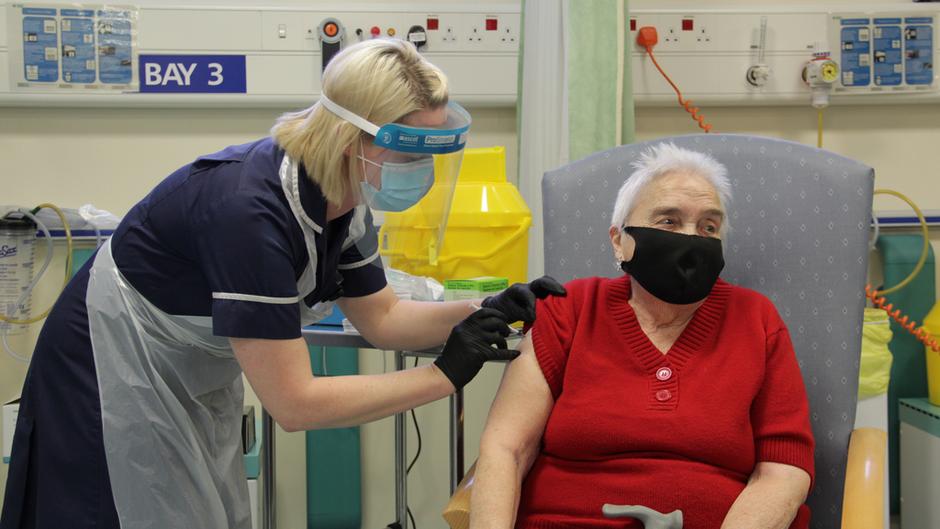 Local MP for Beverley and Holderness, has echoed clinicians' calls for patience as the long-anticipated Covid-19 vaccine continues to be rolled out across the East Riding of Yorkshire, after seeking updates on the progress of its distribution
The UK's independent regulator, the Medicines & Healthcare products Regulatory Agency (MHRA), has now granted approval to three different vaccines shown to be effective against Covid-19 in clinical trials – the Pfizer/BioNTech vaccine, the Oxford/AstraZeneca vaccine and the Moderna vaccine. Both the Pfizer and Oxford vaccines are already being distributed to hospitals and GP practices across the country, while deliveries of Moderna doses are expected in the spring.
All seven Primary Care Networks (groups of GP surgeries) in the East Riding are now live vaccination sites, following news that Holderness Health had been chosen as a hub in December. In Beverley and Holderness, vaccines are being administered from Church View Surgery in Hedon, while Beverley PCN has begun vaccinating from Beverley Racecourse.
Hull University Teaching Hospitals NHS Trust is also administering the jabs, using the Pfizer vaccine – which must be stored between -80°C and -60°C – to reach NHS and care home staff as well as those over the age of 80. Meanwhile, GP surgeries are leading on immunising care home residents and other housebound patients using the Oxford vaccine.
Graham said, "Vaccines are key to exiting these restrictions and returning to a semblance of normality, so I can understand why people are so keen to see their friends and loved ones get the jab as soon as possible.
"But I think the key message at the moment is for people to be patient and not add to surgeries' workloads by phoning up to ask when you'll be getting yours. This is the biggest vaccination programme in the country's history, so it's impossible to fit everyone in within the first few days alone. Especially with the Pfizer vaccine, because of its storage requirements, GPs only have a short period of time in which to take delivery of the vaccine, book vulnerable patients in, and administer it before it expires.
"I contacted both the NHS Trust and the Clinical Commissioning Group to see if there was anything I could do to help at a political level, and I was very pleased to hear that vaccination sites in the East Riding are working hard to ensure that every last drop is being used to protect people from this terrible virus."
Over 2.6 million Covid-19 jabs have been given out to people in the UK as of 12th Janaury, with around 200,000 doses a day being administered at current rates. Government data indicates that over one-third of people aged 80 and over have received their first jab.
Graham added, "The UK has vaccinated more people than anywhere else in Europe – but the programme is still in its early stages. It's only going to get better as more of the vaccines become available and more hospitals, GP surgeries and pharmacies join up."
Photo : Sheila Page receiving the first Covid-19 vaccine at the Hull University Teaching Hospitals NHS Trust, from Sister Kristy Costa
(Photo credit: Hull University Teaching Hospitals NHS Trust)