Getting to the Beverley Festival of Christmas - All you need to know
Thu 9th December 2021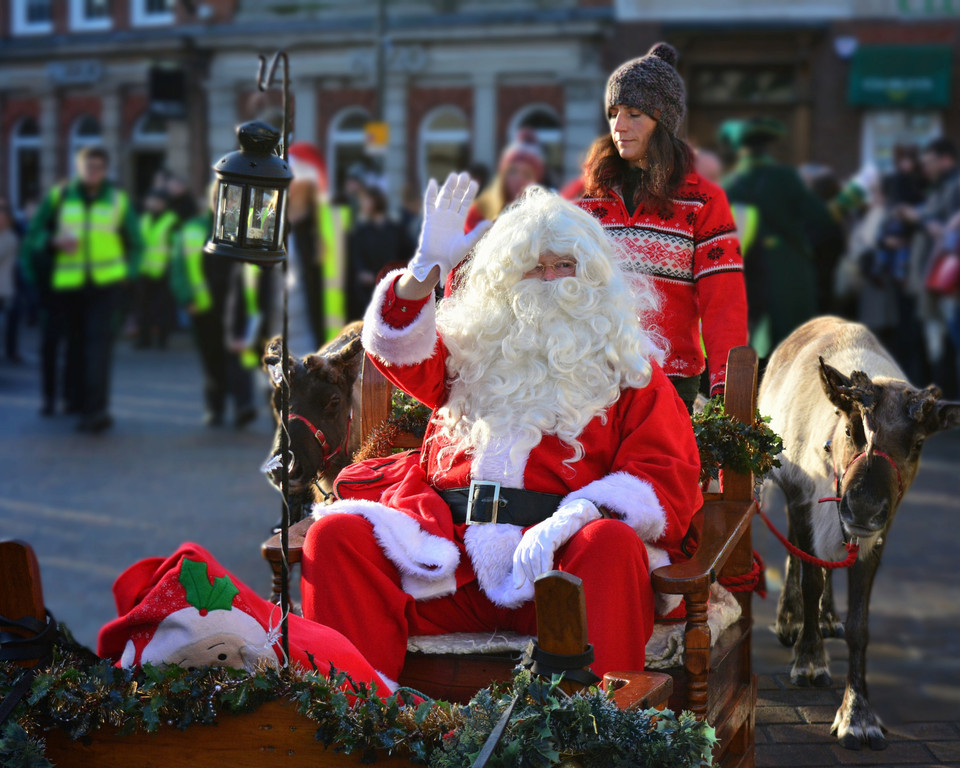 The Beverley Festival of Christmas, proudly supported by The Beverley Arms, will this weekend return and see the town transform into a festive wonderland with Victorian market stalls, fairground rides and street entertainment.
Visitors to this year's festival are encouraged to travel via public transport to get into Beverley. Visitors can also make use of the Park and Ride facility set up at Beverley Racecourse (postcode: HU17 8QZ) – which for this year will be FREE of charge.
Owing to road closures and restricted parking in the market town, the train station located close to the town centre and Flemingate will welcome visitors travelling from all over the region.
Similarly, Beverley bus station is located at the heart of the town and the festive action, with services bringing in visitors from places including Hull, Driffield, Pocklington, Bridlington, Hornsea and York.
The first bus will depart from the racecourse at 9am and run every 10 minutes to and from the festival centre. The last bus to return to Beverley Racecourse will be at 4.25pm. Alternatively, walking from the Park and Ride – and taking in a scenic Westwood walk – is approximately 20 minutes.
The bus service means that visitors will be there on time to see Santa and his reindeer ride the Christmas sleigh from Wednesday Market at 10am, as the first bus will depart from the racecourse at 9am and run every 10 minutes to and from the festival centre.
The event will see three Victorian Christmas Markets including 'Saturday Market', 'Wednesday Market' and 'North Bar' host lots of family friendly entertainment as well as a range of market stalls brimming with festive gifts. There will also be festivities taking place at Flemingate shopping centre.
The Made in East Yorkshire Christmas market will be in Saturday Market Place from Monday 13 December until Friday 17 December (10am – 8pm - Friday until 4pm) and will celebrate all things East Yorkshire.
This market will follow on from the usual Saturday market and the hugely successful Beverley Festival of Christmas which will be taking place on Sunday, 12 December (10am - 4pm).
Be COVID-19 safe
Health and safety is a priority that everyone must partake in whilst enjoying the Festival/market. Prior to attending the Festival please remain vigilant for COVID-19 symptoms, if anyone in your household'¯develops any of the three main symptoms of COVID-19 - a new continuous cough, a high temperature or a change or loss of taste or smell, or generally feels unwell, they should'¯stay at home and get a PCR test. COVID-19 is still at large, particularly within the wider community where we are seeing high numbers of infections, so in the interests of keeping everyone safe from the risk of transmission, we kindly request that all visitors over the age of 11 take a rapid asymptomatic Lateral Flow Test (LFT), which presents a negative result, before travelling to the Festival.
If you are unable to get rapid LFT kits from your local council venues, school, workplace or a local pharmacy, packs can be ordered from here: www.gov.uk/order-coronavirus-rapid-lateral-flow-tests. If you cannot order online, please call 119.
Please do not attend the Festival if you are currently self-isolating with symptoms or testing positive for COVID-19 infection.
The Beverley Festival of Christmas is adhering to COVID-19 safe protocols so where possible please make use of the extra measures in place such as hand sanitiser stations, one-way systems, and crowd management. Face coverings (unless exempt) are now required in shops and on public transport, they are also strongly recommended in busy or enclosed spaces such as large crowds.
Cllr Jane Evison, portfolio holder for economic development and tourism at East Riding of Yorkshire Council, said: "We fully expect the Festival to bring together a great number of visitors as it has consistently done over the years, so it's important that a good network of transport into Beverley is in place to make the most of this special event in our calendar.
"Safety remains the most important thing and it is encouraging to see a number of measures are being taken to ensure the Festival and markets can still go ahead in a COVID-19 secure way. I would ask all visitors to Beverley over the weekend and into next week to be respectful towards each other and continue to follow the guidance provided."
Nikki Dixon, marketing director at Daniel Thwaites PLC, added: "It continues to be an honour for the Beverley Arms to be so heavily involved with and a key supporter of the Festival of Christmas. We're incredibly thankful to the local community who support our business, and this year we're excited to tell visitors, both local and those from further afield, more about our company, Daniel Thwaites. As well as being one of Lancashire's oldest family brewers, our collection of countryside inns and spa hotels spans from the Lake District to the south coast. We'll be at the festival telling our story, handing out some festive tipples and giving visitors the chance to win an overnight stay for two at any of our beautiful properties."
For further information, including a full schedule of events, FAQ's and a digital map of the Festival, visit the website www.beverleyfestivalofchristmas.com