FSB Awards 2022 - Entries are now open
Tue 21st September 2021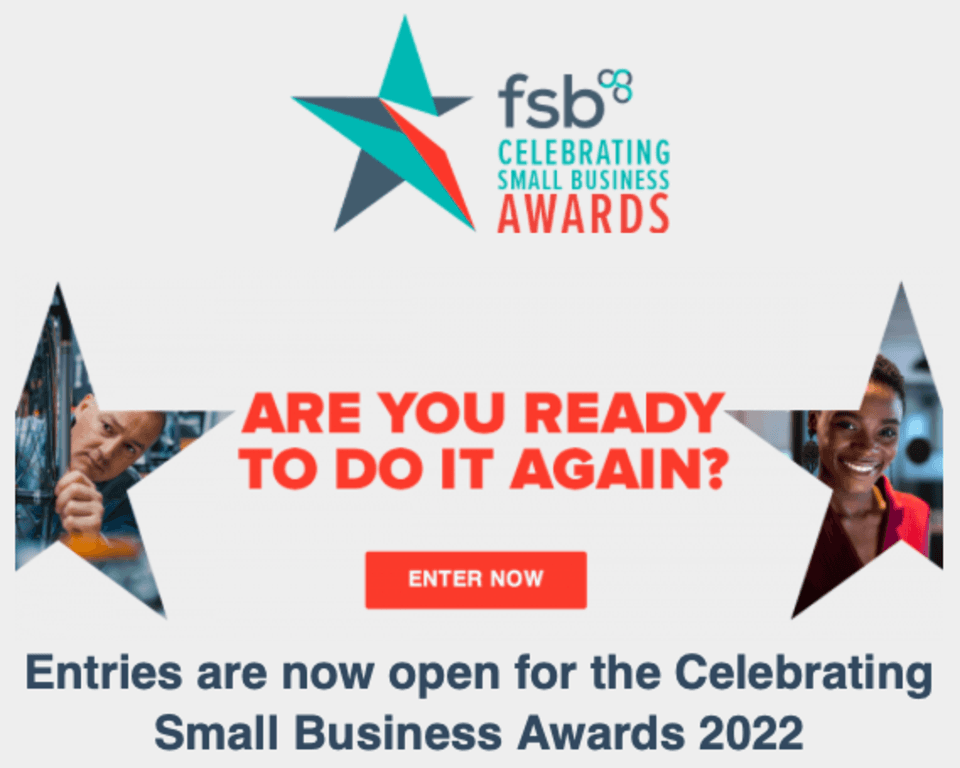 Entries are now open for the Celebrating Small Business Awards 2022
We're celebrating the achievements, successes, and resilience of small businesses and the self-employed across the UK – and you're invited! Whether you're shortlisted for one of 12 local awards, or make it all the way to the spectacular UK Final, it's time to put your business in the spotlight and show us what you're made of.
It's free to enter, so what are you waiting for? Enter now.
Can't wait until then?
Celebrations aren't just for special occasions! Give your business a boost and show everyone how you make a difference in your local community all year round with our new #SmallBusinessBigDifference campaign. Share your story on social media, or download a free poster or email signature to spread the word.
Download here.