Frost Hollow Hall announced as ERT's 2021 Christmas production.
Mon 1st November 2021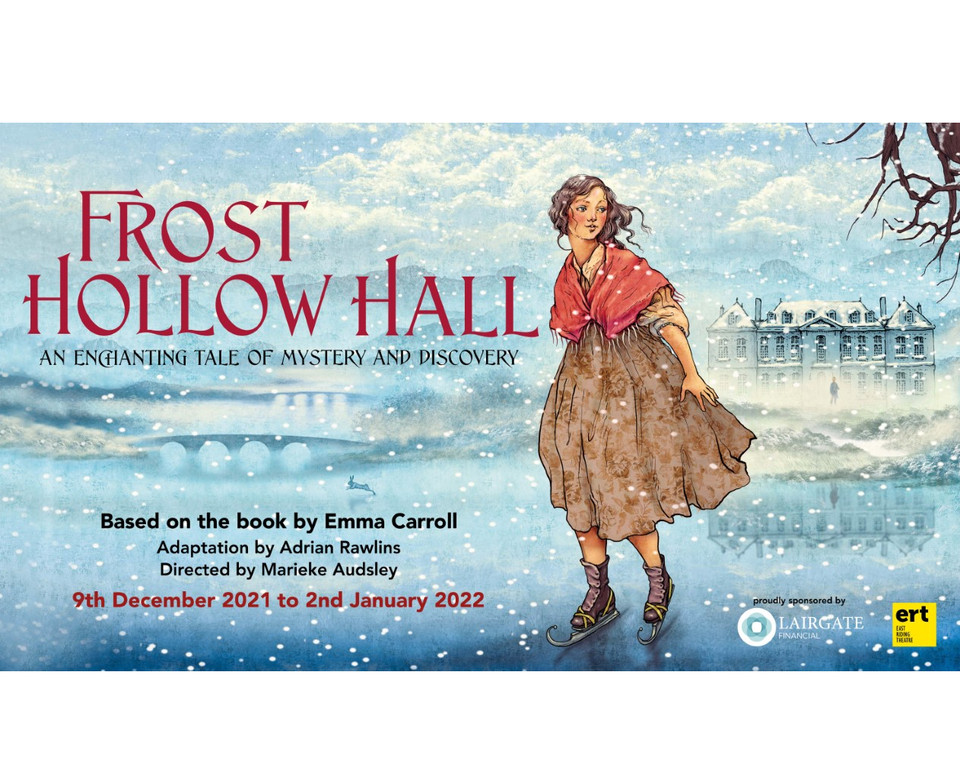 East Riding Theatre is delighted to announce the return of the eagerly anticipated Christmas production which will run from 9th December to 2nd January 2022. This year's festive treat will be the first ever stage adaptation of Frost Hollow Hall, a gripping Victorian mystery written by highly-acclaimed author Emma Carroll and adapted for the stage by ERT's Artistic Director, Adrian Rawlins.
"I first came across the novel a few years ago when we read it together as a family and we were completely enthralled by its wonderful heroine Tilly. We all agreed it would make a fantastic Christmas play, and now I'm genuinely excited to have a brilliant cast and crew in place to bring the novel to life."
Frost Hollow Hall is an enchanting tale told through the eyes of headstrong heroine Tilly, who embarks on an exciting journey full of mystery and intrigue to unravel the ghostly secrets hidden at the Hall. It will be directed by Marieke Audsley who was last seen at ERT with her hugely successful production of Beryl. Marieke tells us:
"I am absolutely delighted to be returning to Beverley to direct Frost Hollow Hall for ERT. Emma Carroll's novel is gripping and magical and I was utterly hooked by it. It will be so exciting to bring Tilly's story to the stage and share it with ERT's audience."
ERT is thrilled to be able to welcome back full capacity audiences to their venue and will also include a number of reduced capacity performances of the Christmas show in order for everyone to feel confident attending live performances again.
Adrian adds, "It's so heartwarming to have our wonderful theatre open and active again. We will of course continue to operate with safety as the utmost priority at the theatre, but I'm full of hope and optimism for the future at ERT and look forward to you sharing in some wonderful moments in the coming year!"
Tickets: £23 Full / £22 Conc. (Over 65's & 16-23) / £12 Child (Under 16's) on sale now and available from: https://www.eastridingtheatre.co.uk/frost-hollow-hall/