Fright Fest by the Sea: it's magic on the Yorkshire Coast this Autumn
Mon 5th October 2020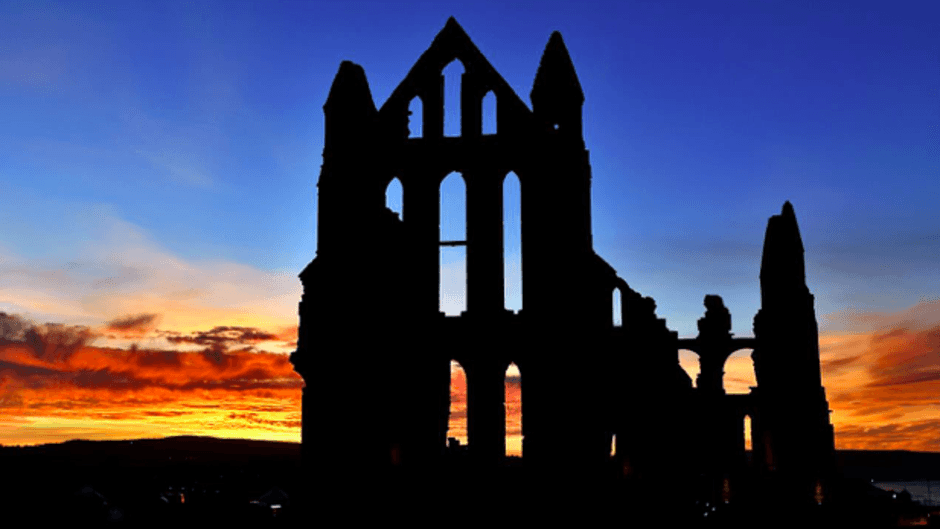 Calling seekers of the strange and supernatural… The Yorkshire Coast is determined to put the magic back in our lives this autumn, with a frightfest that'll transport you to an other world for Halloween.
Recognising that we're a nation starved of magic this year, attractions up and down the Yorkshire Coast are pulling out the stops to make sure there's plenty of live-action (and safe) thrills and chills this Halloween, even if many large-scale festivals have been postponed until next year.
"Whitby is world-famous as the birthplace of Dracula, but Bram Stoker's story is just scratching the surface," says Janet Deacon, Tourism Manager for Scarborough Borough Council. "If you're looking for stranger things, the Yorkshire Coast is one of the most extraordinary places in the UK. It's already famous for its magnificent wildlife, but in its unspoilt landscapes myths and monsters never died, and visitors can uncover a super-natural wonderland of the wyrd, populated by witches and wraiths, ghosts, goblins and giants, dragons and barguests. It's the ultimate escape - a trip to an Other World - and we're doing everything we can to make sure people can experience it!"
New events in the calendar include:
Fright Fest by the Sea at the Stephen Joseph Theatre in Scarborough, an innovative programme of live theatre and film exploring the supernatural, macabre and magical throughout winter, and including one-man thriller Bloodshot; an award-winning re-telling of Orpheus and Eurydice; and an enchanting adaptation of The Snow Queen by Hans Christian Andersen for Christmas.
The creepy Ascarium at Scarborough Sealife between 17 October – 1 November, an immersive trail through the weird and wonderful creatures inhabiting the darkest depths of the ocean. Beware the sea witches mixing magical potions!
Night-time Ghost Tours of Whitby Abbey and Scarborough Castle between 28–31 October, following storytellers on a bone-chilling journey through the past. There are also spooky trails and a frighteningly fun fancy dress competition every day during the half-term holidays.
Spooktacular Halloween fancy-dress fun on the world-famous North Yorkshire Moors Railway between Whitby and Pickering during the half-term holidays.
Beastly fun for families at the Moors National Park Centre in Danby, seeking out bugs or night-creatures on 27 and 29 October.
Traditional Halloween pumpkin-carving with fun fancy dress and Halloween treasure hunts at Filey Bird Garden during the half-term holidays.
For anyone who fancies a bit of an independent supernatural adventure, there's so much to see that visitors can easily embark on their own independent Spooky Road Trip by:
Exploring notorious haunts of the strange and supernatural, like world-famous icon of the holy and unholy, Whitby Abbey, home to Dracula and dragon-slaying saints; East Parade in Whitby where Alice in Wonderland was born; or the North Yorkshire Moors Railway, which played a starring role in the Harry Potter movies. From the selkies of Staithes; to the spectral smugglers of Robin Hood's Bay; to the 'loch ness monster' of Filey there's plenty to keep the spine tingled!
Discovering extraordinary artefacts that defy the imagination in local museums, including more evidence of witches and shamanism than anywhere else in the country, and the macabre Hand of Glory. Whitby Museum has so many weird and wondrous collections that it's been dubbed the 'cabinet of curiosities'.
Seeing master craftspeople in action in Whitby's traditional workshops, carving jet – a magical gemstone ethically sourced from local beaches - into exquisite jewellery inspired by myth and folklore. In the new Museum of Whitby Jet, visitors can encounter the largest piece of jet in the world!
Ghost-walking with expert local guides to the mysterious and mystical, including Whitby's Dr Krank, Smuggler George of Robin Hood's Bay or the Whitby Storyteller.
Tasting locally-crafted beers, gins and even delicious local cakes inspired by legend (or treating yourself to some legendary fish and chips). They include Spirit of Yorkshire, the county's first and only whisky, distilled with water from underground springs which were once venerated by Stone Age shamans; what's more, distillery tours have recently been voted Yorkshire's Best Attraction!
Janet adds: "After the past year's anxieties and restrictions, a trip to the Yorkshire Coast this winter provides the perfect escape from the everyday - a chance to free our imaginations, re-connect with the natural magic of our world, celebrate the human spirit, and feel re-inspired and re-energised. After a hard day's ghost-busting, there's a huge choice of cosy and luxurious accommodation to rest your bones, including Raven Hall Hotel overlooking the infamous Town that Time Forgot, or the YHA's Bogle Hole set in a smuggler's cove with its own hobgoblin, or Whitby's B&B La Rosa, once Lewis Carroll's holiday home."
Meanwhile, local accommodation providers and attractions have been doing everything to make sure visitors feel no anxiety about taking a break, with rigorous cleaning regimes, restricting event numbers and introducing pre-booking online, to ensure that visitors feel safe as well as very welcome. Everyone is encouraged to book early – whether to an event, or a B&B - to have the best possible experience, and a special online area has been created to help visitors 'know before you go'.
For all details about events and attractions, or to book your stay, visit www.discoveryorkshirecoast.com or talk to the friendly, dedicated team at the Tourism Bureau on 01723 383636.