Free Valuation Event at St Mary's Church
Tue 19th September 2023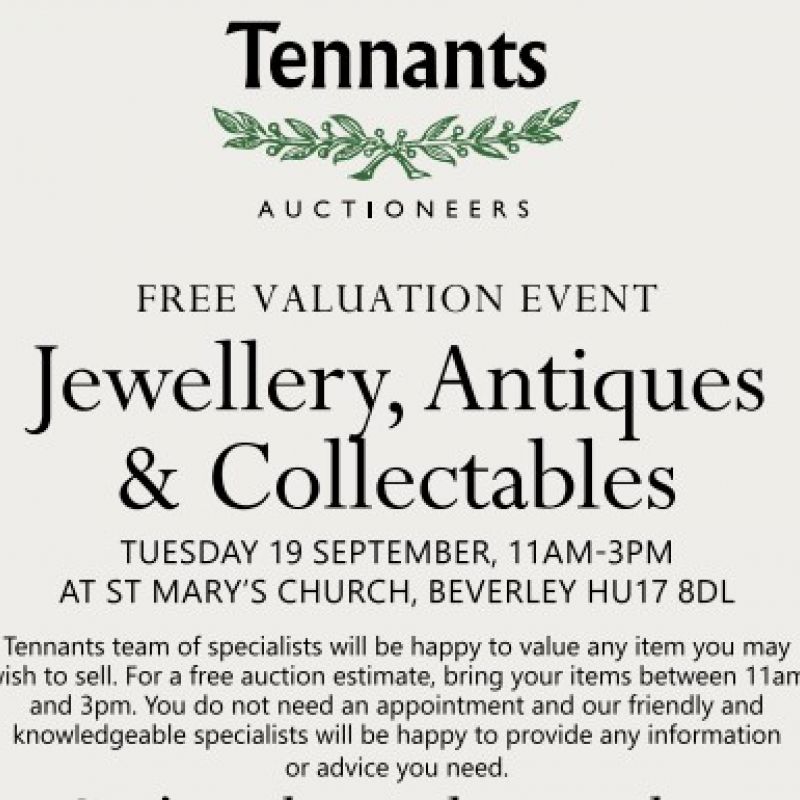 Today Tuesday 19th September, 11am to 3pm at St Mary's Church, Beverley, Tennants Auctioneers are holding a free valuation event.
The Tennants team of Specialists will be available to value any item you may wish to sell.
If you want to take the opportunity to have a free auction valuation of your items, take them along to St Mary's Church, Beverley between 11am and 3pm, and the knowledgeable specialists will provide you with any information or advice you need.
If you are unable to make it today, email them ;-
enquiry@tennants-ltd.co.uk