Free drop by lunchtime tour at Beverley Art Gallery
Wed 20th April 2022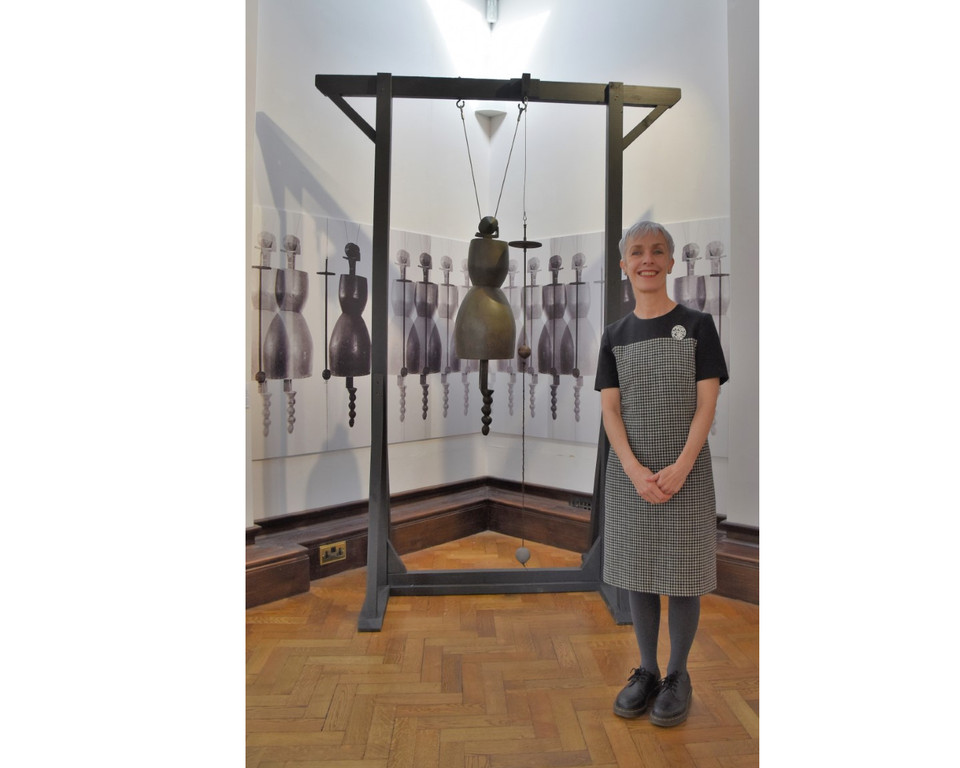 There will be an opportunity to find out more about the new exhibition at Beverley Art Gallery, 'Crossing Borders from the Danube to the Humber : Alfred Gruber and Friends' at a free lunchtime drop by tour on Monday, 25 April from 12.30pm to 1pm at the Treasure House in Beverley.
Curator Dr Gerardine Mulcahy-Parker will be on hand to answer questions and share views, and visitors will also see additional drawings, sculptural models, tools and materials close up. Those attending will also hear the sounds produced by several of Gruber's kinetic works, including the magnificent sculptural gong.
The exhibition presents the outstanding work of Austrian-born sculptor, Alfred Gruber, and the artistic friends he encountered on his journey from Austria to East Yorkshire via Switzerland and Prague.
Having travelled from the Danube to the Humber, Alfred Gruber settled at Welton in East Yorkshire in 1969. The exhibition tells the story of the artistic journey of this exceptional artist, whose work was invariably experimental, emerging from an exploration of materials and sculptural form. The results, which were often interactive, could be funny, forceful and at times painfully direct.
Throughout his journey, artistic friendships and partnerships were forged. They included modern Swiss architects and artists including the young David Weiss (one half of the celebrated artistic duo Peter Fischli/David Weiss), who was Gruber's mentee. Despite language, social and cultural divides, Gruber formed friendships with leading Czech artists like ÄŒenÄ›k Pražák and JiÅ™í KoláÅ™, through a shared love of art. But it was the artistic and personal relationship with the English-born sculptor Jacqueline Stieger that ultimately steered him towards Yorkshire.
The exhibition has been supported by Arts Council England, the Anglo-Austrian Society (Otto Harper Award) and Czech Centre London. It runs until Saturday, 2 July.
Entry to the drop by tour and to the exhibition is free and there is no need to book in advance.
For full details of the opening hours of Beverley Art Gallery, which is located in the Treasure House in Champney Road, visit: www.eastridingmuseums.co.uk
Follow Beverley Art Gallery social media for updates on the exhibition:
@BeverleyArtGallery on Facebook and Instagram
@BevArtGallery on Twitter