Four new appointments at Navigation Wealth Management
Mon 13th March 2023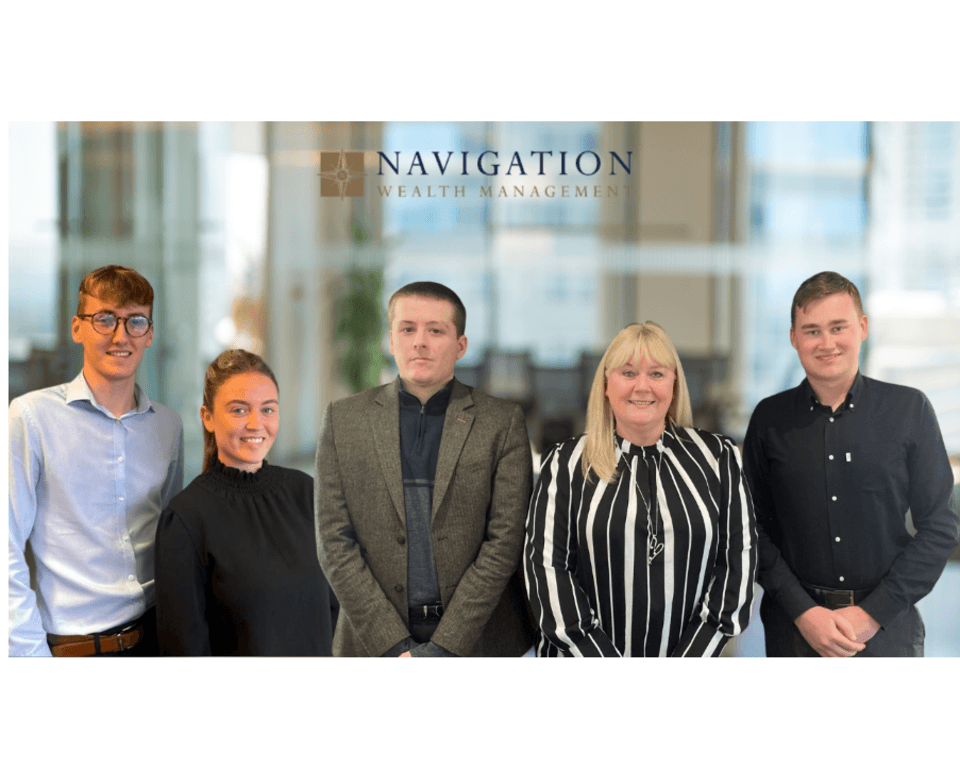 Yorkshire-based financial advisers Navigation Wealth Management have made four appointments to its teams across Beverley and Wakefield, highlighting the firm's commitment to career progression.
Kieran Bird and Georgina Snodgrass have been promoted from the Administrative Support team and are now Senior Administrators.
Having completed his apprenticeship, Kian Erakovic has secured a full-time position as a new member of the Administrative Support Team.
Meanwhile, Harry Whitfield joins Navigation Wealth as its new apprentice.
Matt Hammond, Chief Executive at Navigation Wealth, which has offices in Beverley and Wakefield, said:
"One of our core values as a firm centres around being aspirational. So investing in the training of our team is essential to us. We like nothing better than to welcome people as apprentices and see them progress through the ranks, learning every part of the business. That's what we are seeing here. Georgina, Kieran and Kian's promotions are a reflection of their hard work and dedication. They are a great asset, not only to our firm, but to our clients too.
"We are also delighted to welcome Harry to the Navigation Wealth family. We've seen his potential and can't wait to see his progression."
Navigation Wealth provides holistic wealth management advice to personal and business clients across the UK. The firm has seen rapid growth over the last 3 years with its team more than tripling in size.
Photo - (L-R) Kian Erakovic, Georgina Snodgrass, Harry Whitfield, Practice Manager Ursula Mckend and Kieran Bird.