Financial Wellbeing Sessions Reduce Absence and Increase Productivity at Work
Thu 22nd June 2023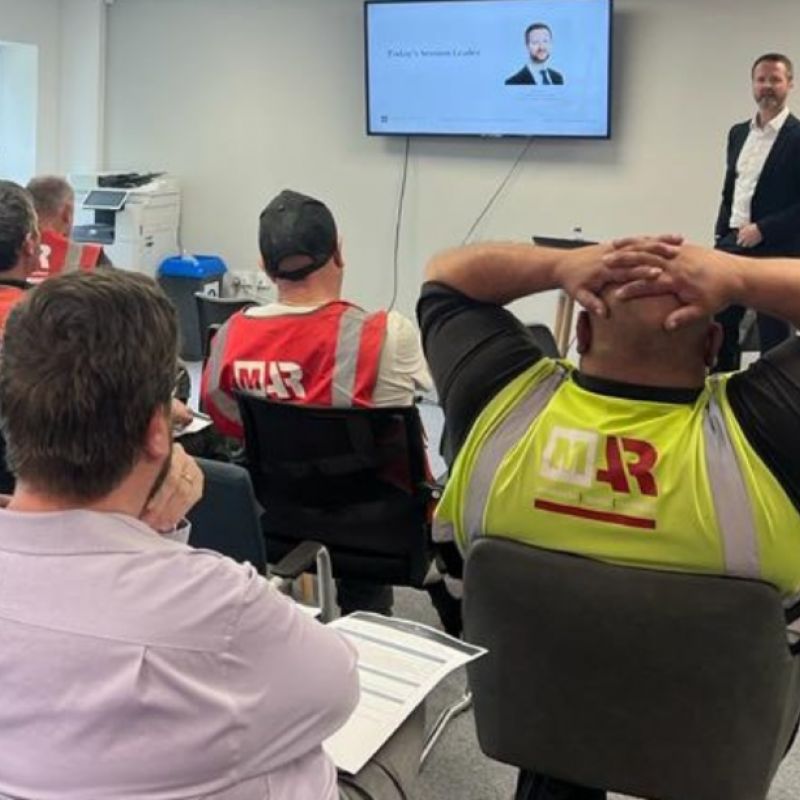 Yorkshire-based Navigation Wealth Management is delivering bespoke 'Financial Education in the Workplace' sessions to businesses to help reduce absence and increase performance at work.
In the current financial climate, money worries are having a devastating impact on the UK workforce. Indeed, 13 million days of work were lost as a result of 2.5 million private sector workers taking time off due to poor financial wellbeing and 63% of employees have said they want more help with their finances from their employer.
Matt Hammond, Chief Executive of Navigation Wealth Management, says that with so many employees being affected and with lost worker days costing employers around £2.5 billion annually, financial wellbeing should be an integral part of every employee wellbeing strategy.
"We, at Navigation Wealth, have a team of people that are accredited as financial wellbeing coaches so we are specialists in this area. The sessions come at no cost to the employer or employee – and the feedback we have had so far from businesses and their teams has been phenomenal. Attendance is up, productivity is up and employees say they feel less stressed about money. It's all about empowering you and your employees to take control of your financial future. It's a win-win all round."
Research shows that 24% of UK employees worry about money every day and 40% say financial concerns were their biggest worry in 2022.
Similarly, 40% have experienced increased financial anxiety in the wake of the coronavirus pandemic and 29% have experienced a drop in productivity of between 1 and 2 hours per day as a result of financial distress.
This has been confirmed in post pandemic research from The Chartered Institute of Personnel and Development (CIPD) which found that over a quarter of employees in the UK said that money worries affect their ability to do their job.
Client Relationship Manager Paul Scott, who is leading the programme, said:
"This is clearly a worrying trend. And with the pandemic, the war in Ukraine and the increase in bills across the board, this is continuing to affect every single household.
That's why we are determined to help as many people as we can, free of charge.
"The sessions typically last for one hour and it's probably one of the best hours anyone could ever spend on their financial wellbeing. These are then followed up by one-to-one guidance sessions where we come back and discuss with each individual employee what is most important to them in terms of their own personal financial goals."
Hull-based M-ar Modular Building Specialists is just one of the companies already taking part in the Financial Education in the Workplace programme. Head of HR, Jess Rose, said:
"Support from Navigation Wealth has benefited our employees as financial stress can have a negative impact on both their productivity and wellbeing. By providing this support it has helped everyone manage their finances better and reduced their stress. It has also shown them our commitment to their financial wellbeing. We have had extremely positive feedback from the sessions and a lot of appreciation from our team!"
Meanwhile, The Employee Ownership Association, based in Brough, got in touch with Navigation Wealth when some members of the team became worried about the cost-of-living crisis. Lisa Steel, Operations and Finance Manager, said:
"The EOA was conscious of spiralling costs for individuals and we are extremely grateful to Navigation Wealth Management for their help. The sessions alleviated stress and definitely provided valuable learning, especially in relation to planning for retirement.
"The whole team gave positive feedback following both the team and individual sessions and are following up with Navigation to continue support and dialogue. We have now established a long-term relationship with Navigation, which fits with our values and goals, to support our team now and in the future."
The Financial Education sessions, which businesses can offer as an additional employee benefit, caters to different age groups and career stages, including those starting out, budgeting and saving for their future, those with changing circumstances, like relationships, children, mortgages and saving for retirement.
For more information about Navigation Wealth Management, please visit www.navigationwm.co.uk. You can also call Wakefield 01924 229210 or Beverley 01482 379504.