Fast-growing East Yorkshire law firm announces new MD appointment
Tue 2nd February 2021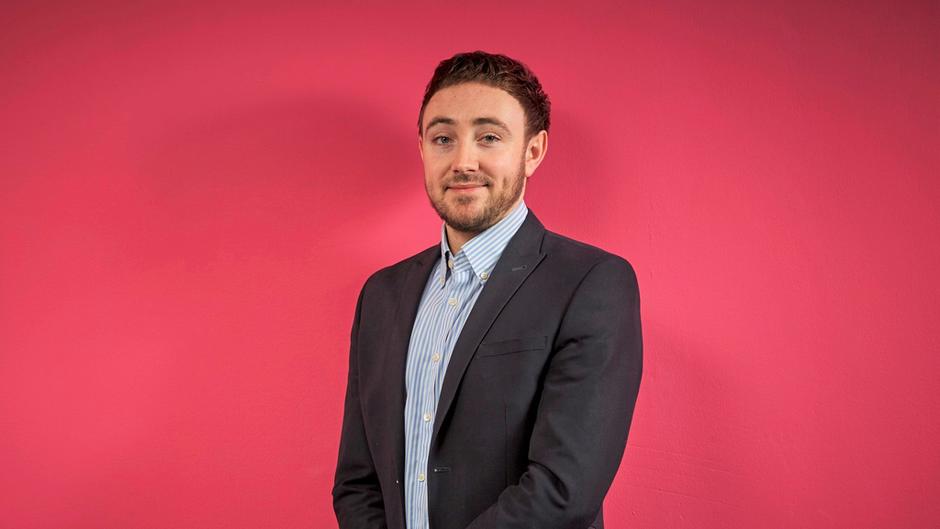 James Legal solicitors announced the appointment of a new managing director.
Simon Young has this week stepped into this exciting role which will see him lead the firm with his fellow directors and its founder and Chief Executive, Nick Miller, to shape its next chapter.
Experienced business lawyer Nick founded James Legal just over a decade ago, with the aim of taking a 'fresh approach to law' by bringing fee transparency, a human touch and a commitment to 'doing things right', to a traditional sector whose reputation for being expensive, aloof and hard to work in, needed a facelift.
James Legal has grown tenfold since then, including opening a second, Beverley, office to complement its original Hull site, all while remaining true to its original ethos.
Now, having experienced its most successful year yet despite the historically-challenging COVID-19 pandemic, the business is ready to begin what should be its most exciting chapter so far, and one that Simon can't wait to grab hold of.
"I feel hugely fortunate to have this opportunity," said Simon. "It's a huge privilege that Nick has seen in me the qualities needed to help take the business forward.
"Nick is an amazing person, whose built something genuinely special in James Legal, and cares tremendously about the firm and all of the individuals within it. He has provided me with incredible support and guidance as I've gradually grown my responsibilities in recent years, culminating in my promotion to the role of MD." Simon also added, "I am really looking forward to working closely with my follow directors, Cheryl Leaning and Kelly Bannister, who have both been amazing colleagues during what has been a very challenging, yet rewarding, year."
And Simon, who specialises in commercial litigation, is fired up about the opportunities that lie ahead for James Legal, which has offices on Hedon Road in Hull and Beverley's Annie Reed Court: "We've got the best team of people we've ever had, all pushing in the same direction and absolutely committed to the firm and our clients, and, as a result, we've just recorded our most successful year yet.
"I'm looking forward to building on that, and further consolidating our outstanding service to clients by continually looking over the horizon at new opportunities to meet their needs even better than we do now."
Nick explained that he felt it was time for him to make this appointment in order to commence the next phase of James Legal's evolution.
"There has never been such a huge amount of opportunity for James Legal as lies ahead of it now, and seizing that will require the entire team moving together in the same direction. I'm proud to say that we have an excellent team of directors, who are all immensely committed to the firm's cause. I am particularly excited to see Simon has proved himself immensely capable, particular during the unprecedented circumstances of the past 12 months.
"He espouses the qualities of integrity, trust and honesty that are fundamental to us, and has led the effort to adapt and pivot the business to ensure we provided an uninterrupted service to clients, and to support and nurture all his colleagues, from junior members of the team through to his fellow directors during what has been a very difficult time for everyone.
"The effects of his efforts are now showing themselves in the team's morale and willingness to go over and above, even more than normal, on behalf of our clients.
"Not only that, but Simon is impatient for change and constantly looking for opportunities to improve and build on what we do, including by deploying new technologies, in order to further increase how we communicate and interact with our clients, and that is what James Legal is all about.
"I wish him well on his new journey, and am looking forward to seeing what he and the rest of our team can achieve together."
2019 saw James Legal, which specialises in business law but also offers the full range of personal law services, celebrating 10 years in business. And it is now aiming to build on that solid foundation by continuing the grow the business over the next decade in the right way, the James Legal way.