Family Celebrations at the Defence School of Transport
Thu 2nd September 2021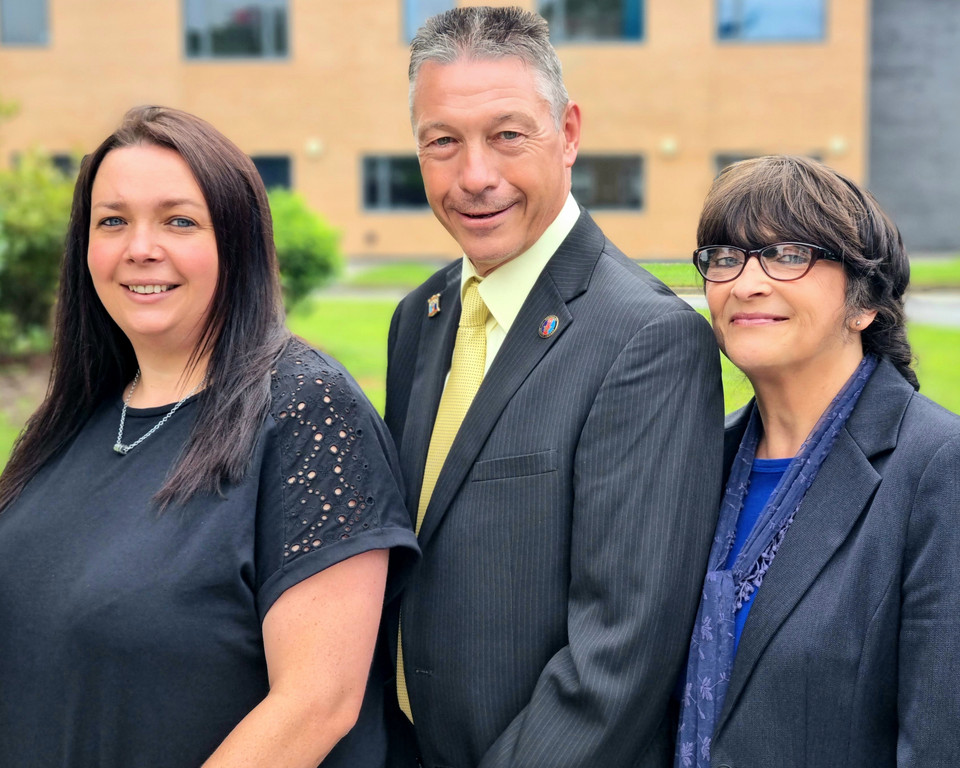 Three members of the same family have each been awarded with a Civil Service Long Service Certificate at the Defence School of Transport, Leconfield.
Collectively, the family have served almost 80 years in the civil service, the majority of which has been spent at DST.
Dave Knowles, a former soldier, was posted to DST, formally the Army School of Mechanical Transport in September 1989. It was in1994 that he started his civil service career as an Instructional Officer at the School. Dave's wife Sue joined DST as a Civil Servant in 1990, followed ten years later by their daughter, Beckie Burrows.
Working for the Ministry of Defence, Sue, Dave and Beckie have all been employed in various posts within Normandy Barracks. In 2007, Beckie took the opportunity to work in Bielefeld, Germany for three years as an Assistant Office Manager for Service Children's Education. About her move to Germany Beckie said: "Relocating to Germany on my own was the scariest things I have done to date, but it was also one of the best decisions I have ever made." Despite that she added: "I have worked for Defence since the age of 20 in various locations and my heart definitely lies with DST."