Fabulous turn out of over four thousand for Spring Live at Bishop Burton College
Thu 24th March 2022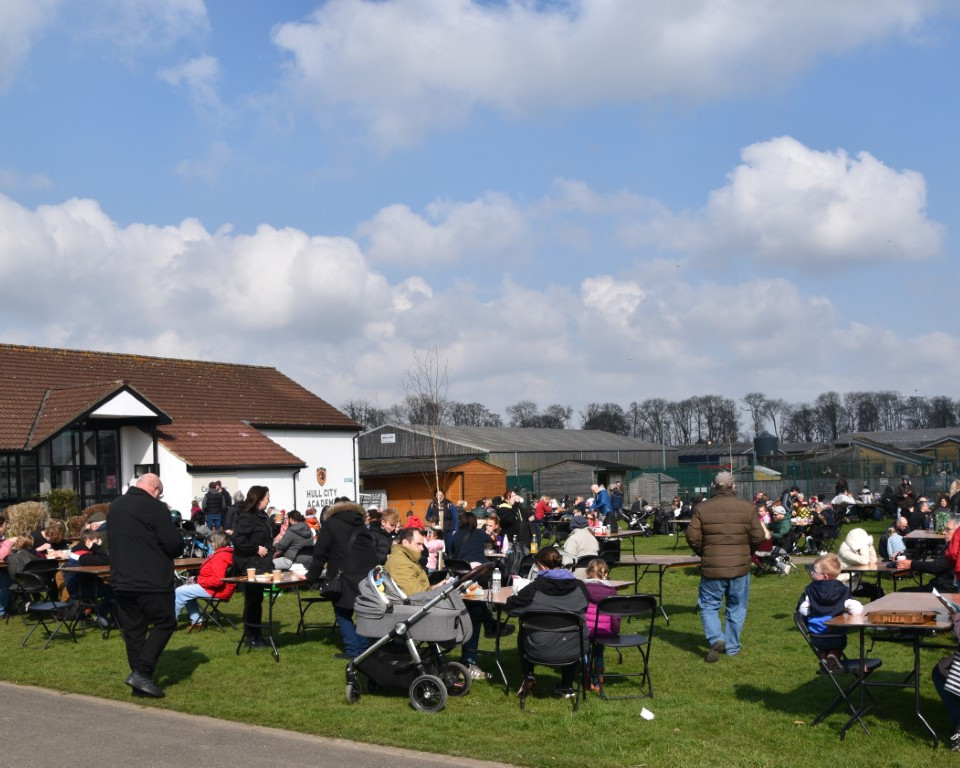 Thousands flocked to Bishop Burton College this weekend to celebrate Spring in style at Spring Live, the college's new fun filled family day out.
Spring Live is a fresh take on the college's previous family fun day, Lambing Sunday. This year the new event proved to be hugely popular with over four thousand people heading to the college to enjoy a whole host of activities and entertainment.
With activities ranging from archery to brick laying, mini tractor driving to slime making, test tube plants, arts and crafts to simulated welding, having a ride on the mechanical horses Horatio and Bertie to bush craft skills and buttonhole making, there really was something for all ages to enjoy. Jasmine Withell from Hull, said "As a former student it's been lovely to be back at the college and the children have had a fantastic time." Emily Felsham from Tickton echoed the same sentiment saying her family enjoyed "a brilliant day."
The college's reptiles and animal feeding experiences were incredibly popular, with visitors getting up close and personal with some of the more exotic animals. Holly aged 11 from Beverley said "It's been awesome! I got to hold a snake and a stick insect – I was really brave."
In addition to a vast array of fun-packed action, visitors were also treated to a range of exciting entertainment which included a taste of rodeo, with high-energy barrel racing, demonstrations of cutting-edge robotics, drills and tractors in the college's purpose-built Institute of Technology, showjumping and dog grooming. Visitors also enjoyed a fantastic demonstration courtesy of Her Majesty's Prison Service's Search Dog Team, who showed off their highly trained skills in active and passive search.
For those who wanted to grab some local produce and indulge in a little retail therapy, a number of trade stands were also selling a range of products for visitors to enjoy.
The stars of the show however, were the cute and cuddly newly arrived lambs, with visitors able to see the young ones alongside their mothers, at close quarters in the lambing shed. Visitors could also visit bulls Clive and Derek and the stables to see the ponies.
Chief Executive and Principal, Bill Meredith, said: "Lambing Sunday was always a hugely popular event here at the college, but Spring Live has been even bigger and better – a really great occasion! It has been a day packed full of fun, laughter and excitement, which has been a breath of fresh air, after a testing couple of years. It has been wonderful to be able to welcome the local community back onto campus to celebrate all that is good at springtime again."
Event supporters the East Riding of Yorkshire Council in conjunction with the East Riding of Yorkshire Rural Partnership, launched an exciting competition to design artwork for the new East Riding of Yorkshire Rural Strategy, with visitors able to enter on the day. Helen Wright of the East Riding Rural Partnership commented "Spring Live was an exciting and new initiative celebrating all that is good about the rural economy. It's a super thing to be able to come together with East Riding residents and those from further afield at an event for the community that represents everything the Rural Partnership stands for – raising the profile of rural development with one voice."