ERT's FIRST online event takes place this FRIDAY
Thu 5th November 2020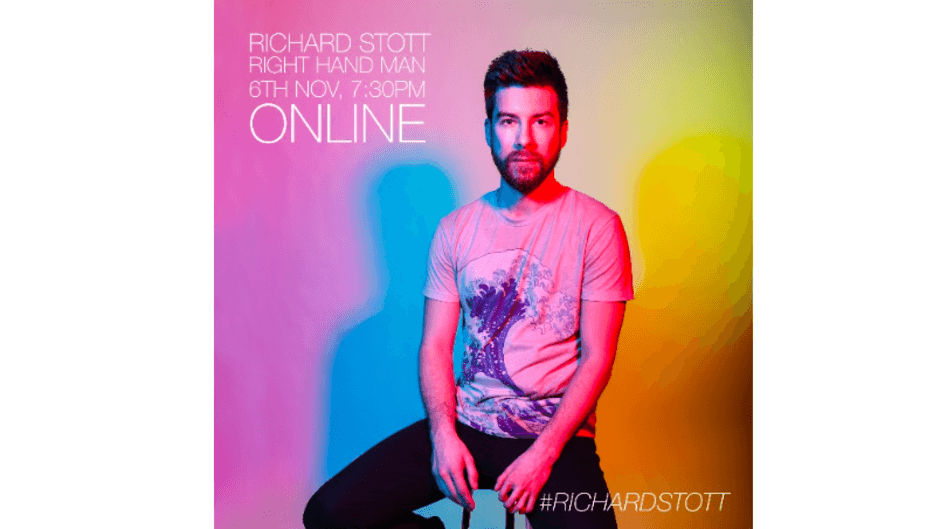 Fancy a laugh? This Friday, Hull comedian Richard Stott will be performing stand-up in the FIRST live-streamed event: 'Right Hand Man'.
In this "Heart-wrenchingly moving and unquestionably funny" (Evening Standard) show Richard examines body image, mental health and being disabled in an image-obsessed world.
Stott was born with Poland Syndrome making him lopsided with a misshapen hand. He had life-changing surgery to add toes for fingers on his left hand, which growing up, gave him a unique and unflinchingly funny outlook on the world: an outlook that's encapsulated by this hysterical no-filter comedy show.
Not familiar with Richard? Check out his stand-up here...
Tickets for Friday's show are available now, so book here.
How ERT livestreams work
Miss walking through ERT's doors? Online performances are a brilliant way to entertain you and your family during lockdown, so from booking to watching, here's how this whole 'streaming' thing really works...
1. First of all, access the ERT website and navigate your way to the performance you'd like to book.
2. Then, proceed to click the 'Book Now' and go through the box office in just the same way as you might have done previously.
3. Upon booking your tickets, you'll receive a confirmation email containing a unique 'link'.

Clicking this you will be taken to a web page resembling what you see below. This is where you will be able to watch the stream from – revisit this page 5-10 minutes before the performance is set to begin.
PLEASE NOTE: Each unique link is limited to use on 3 devices, exceeding this amount will break the link immediately and you will not be able to access the livestream.
Catch up with the ERT BLOG
Catch up on the content you've missed, find out extra behind-the-scenes and learn about what ERT have been up to all on the ERT Blog.
Revisiting the Open Minds Exhibition
Part of a broader project by Dr. Brett Heasman, the Open Minds exhibition is a mix of audio and visual material aimed at displaying the different experiences of those who are diagnosed with autism, or are carers for individuals with autism. Read it here.
Paradise Playlists with Peter Robinson
For Paradise Playlists Chris Wade chatted to the author of the DCI Banks series, Peter Robinson, about his life growing up in the late sixties and how he found writing.
Catch up in full on the East Riding Theatre website.