East Yorkshire poultry business sponsors promising junior kart racer
Wed 7th July 2021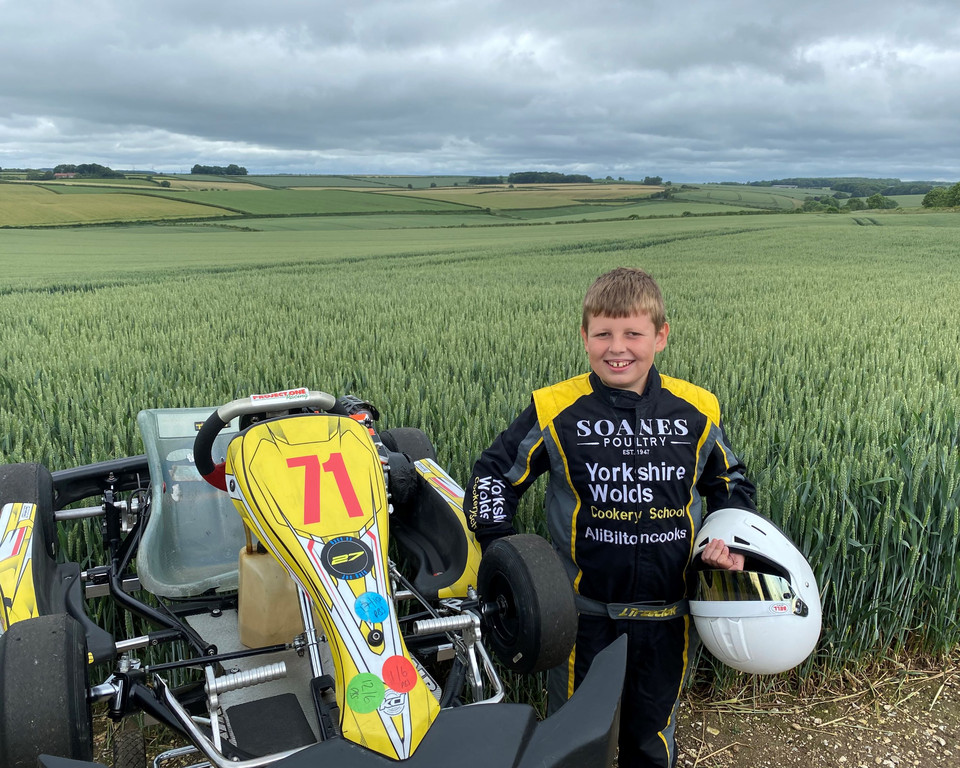 A Middleton on the Wolds based family poultry business is helping to support a budding racing driver.
Soanes Poultry has provided nine year old Jakub Trzeciak with racing overalls and financial support as he travels all over the country to compete in the Honda Cadet Class for eight to 12 year olds.
The Hutton Cranswick CP School pupil's biggest achievements include finishing third in the Woodthorpe Kart Club Championship in 2019, when he was the youngest in the class, and being awarded Woodthorpe Kart Club 2019 Honda Cadet Drivers' Driver of the Year. His latest success was a podium place in the Cadet Kart Championship at Fulbeck Kart Club on 4th July.
Jakub's father, Piotr Trzeciak is the Dispatch Manager at Soanes Poultry and is grateful for his employer's generous contribution: "Jakub was five when he first sat in a kart, and he got the bug immediately. He has great potential and the sponsorship from Soanes and other local businesses will help him on his way."
Soanes Poultry's Director of Sales and Marketing, Ben Lee said: "We are a family business, and we take an active interest in our team's families, so we're delighted to be able to help Jakub to pursue his dream of becoming a racing driver."
Soanes Poultry is a family owned business that has been rearing and preparing chicken since 1947. It sells chicken to butchers and independent retailers in Yorkshire and to wholesalers nationwide.
Photo: Jakub Trzeciak pictured with his kart