East Yorkshire poultry business recruits from within for new sales role
Wed 20th April 2022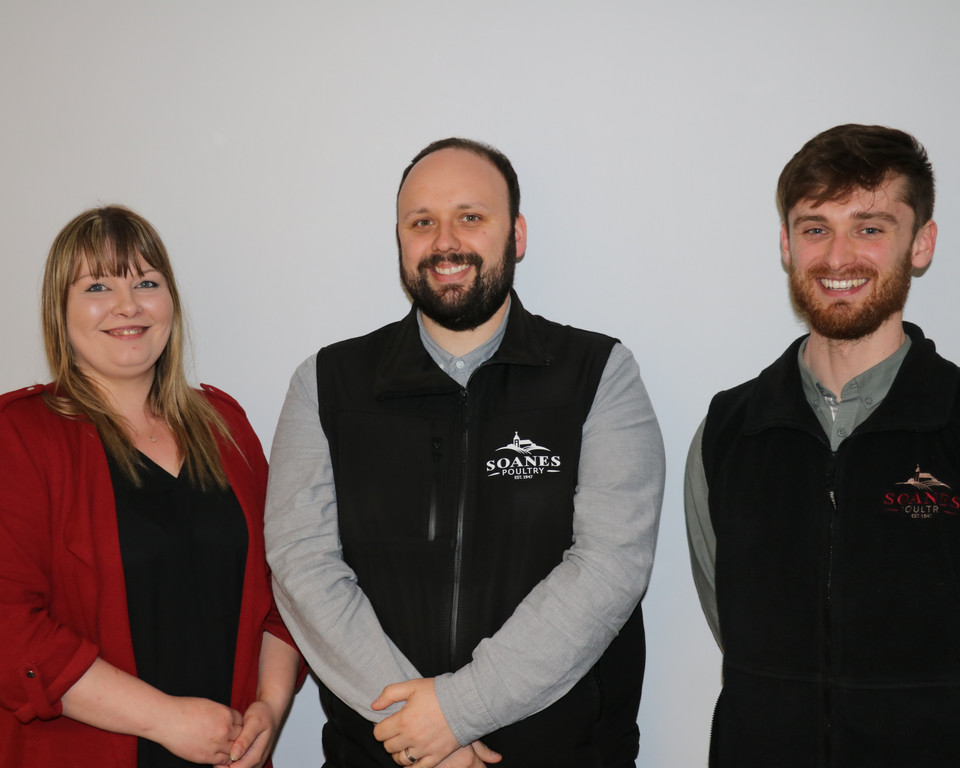 A Middleton on the Wolds based family poultry firm has recruited from within the business to fill a new role in the sales team.
Soanes Poultry has promoted former Sales Coordinator, Tammy McDonald to the new position of Sales Manager following Ben Lee's promotion from Director of Sales and Marketing to Managing Director. She will be supported in this role by Robert Laird, who has been promoted from the despatch team to fill the Customer Service Coordinator and Brand Ambassador vacancy.
Miss McDonald lives in Driffield and joined Soanes Poultry in 2019 and is looking forward to assuming increased responsibility for sales: "In my new role I will be liaising with customers, providing a link between departments to maximise sales, managing the fulfilment of orders and seeking out opportunities for new business development." When she's not working, Miss McDonald enjoys family adventures and restoring / modifying vehicles.
Mr Laird was brought up in Middleton on the Wolds and joined Soanes last year after working in construction. His responsibilities include raising brand awareness, customer service, relationship building and business development. "The team at Soanes is fantastic, always there when you need help and willing to teach you everything you need to know to improve your role," he said. His hobbies include dog walking and watching films.
Of the appointments, MD Ben Lee said: "The promotion of Tammy and Robert consolidates our experienced and respected sales team, and I'm very excited to see what opportunities the team can now explore together."
Soanes Poultry was founded by Tom Soanes and has been rearing and preparing chicken for 75 years. It sells chicken to butchers and independent retailers throughout Yorkshire and to wholesalers and catering butchers nationwide.
Photo: Tammy McDonald, Ben Lee and Robert Laird