East Yorkshire poultry business creates new role in the Senior Management Team
Fri 11th September 2020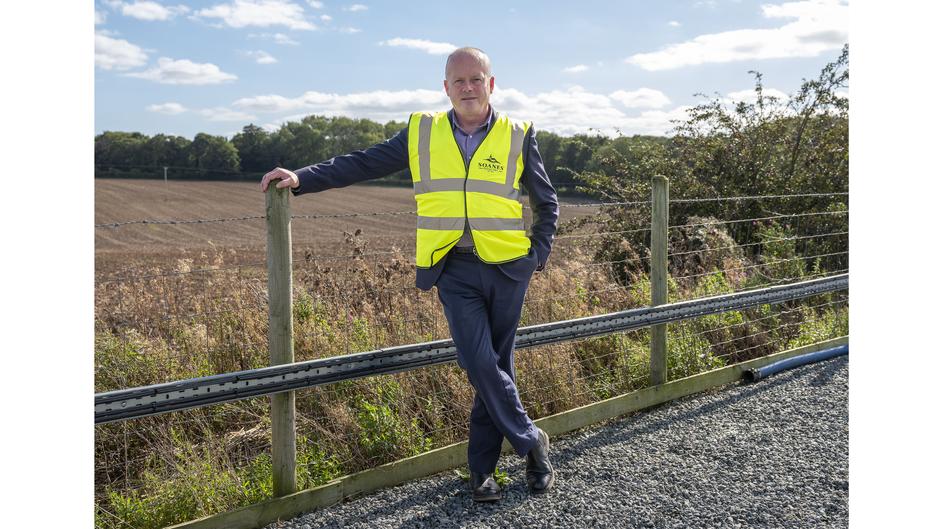 East Yorkshire poultry business creates new role in the Senior Management Team
An East Yorkshire poultry supplier has created a new position to support its growing business.
Middleton-on-the-Wolds based Soanes Poultry has appointed Simon Rodgers to the new position of Operations Manager.
Mr. Rodgers joins Soanes Poultry from Malton Foods to work with the Senior Management team to oversee all operations at the Church Hill Farm site.
Of the appointment, Mr. Rodgers said: "It's a very exciting time to be joining Soanes and I'm looking forward to working for a forward looking business that prides itself on provenance, customer service quality and high standards of animal welfare.
"Soanes is a well-established family owned business that is committed to continued improvement. The team here is a great mix of people who have worked here for a number of years yet still have fresh ideas that help the business continue to grow."
Soanes Poultry's MD, Nigel Upson is delighted to welcome Mr. Rodgers to the Soanes team: "Simon has vast experience of the meat industry in both operations and commercial roles and has spent a number of years in senior positions with some big companies.
"This new role reflects the on-going development of the business and our new markets and is an investment to take us to the next stage."
When he's not working, Mr. Rodgers, who lives near Pickering, enjoys motorsport, keeping marine fish and cooking. In 2011, he was joint first in Long Range Target Shooting competition at the British Championships and came 4th out of 180 competitors in the European Championships.
Soanes Poultry is a family owned business which has been rearing and preparing chicken for over 70 years. It employs 120 people and sells its chicken to butchers and independent retailers in Yorkshire and to wholesalers nationwide. The other members of the Senior Management Team are Nigel Upson; FD, Claire Wright and Head of Sales and Marketing, Ben Lee.
Photo: Simon Rodgers credit Chris Manson Visuals