East Riding Theatre announce their 2023 Christmas Production as 'Toad on the Wolds'.
Fri 1st September 2023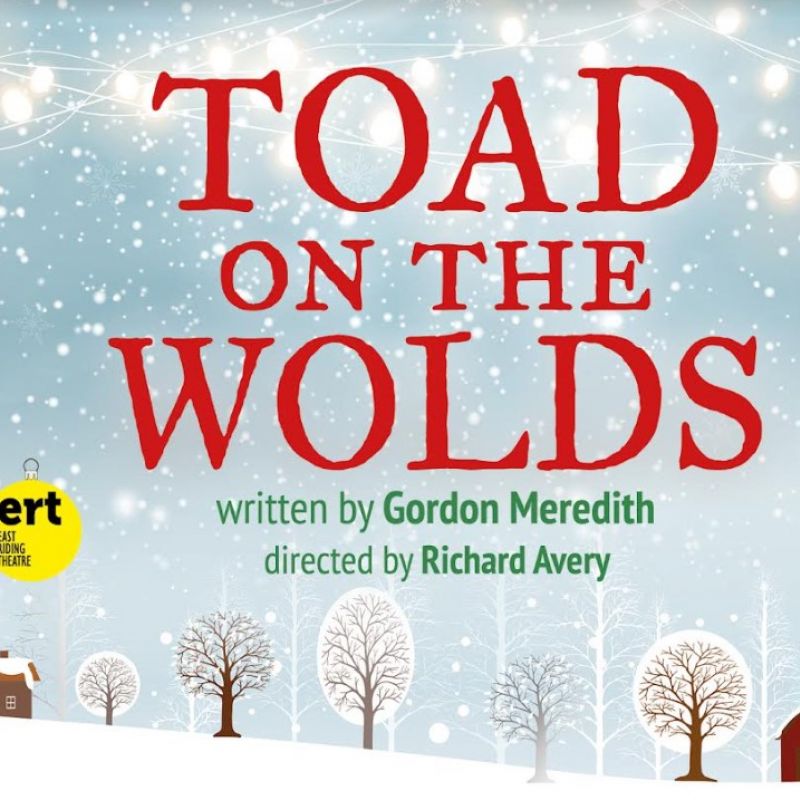 Back to school next week, time to plan for the Festive season.
East Riding Theatre (ERT) is delighted to announce its cracking
Christmas show Toad on the Wolds proudly sponsored by Lairgate Financial. This action-
packed adventure is crammed full of humour, mystery, and enough Christmas spirit to delight
all generations from ages 8-108. Running from 6th - 31st December 2023.
ERTs Artistic Director Richard Avery says: "after the success of 2022; 'A Dickens of a
Christmas', I'm thrilled to work once again with ERTs talented team to stage a story that
places these well-loved characters in the heart of Yorkshire. What better too than to have the
wonderfully skilled Gordon Meredith writing the script"?
Gordon Meredith, whose 'Paint the Town Fred' went down a storm at ERT and in Hull last
year, talks about writing the script.
"Richard Avery is a huge fan of 'The Wind in the Willows' and I was delighted when he asked
me to develop a story inspired by the original book by Kenneth Grahame."
"To be commissioned to write the script for East Riding Theatre's Christmas Production is a
significant milestone in my writing career, and it has been a joy to immerse myself once
more in this classic tale. I've created a brand-new adventure for the whole family that is
rooted in the world, language, and culture of 'The Wind in the Willows', drawing on well-loved
existing characters, and introducing new ones who I hope audiences will enjoy meeting."
Toad is once again in jail but a desperate letter from his ailing uncle spurs him to flee to East
Yorkshire to save the ancestral home, Toad Manor, from the clutches of the evil Weasels.
An ingenious escape plan results in Toad and his intrepid friends arrival in the East Riding
during the festive season. There they encounter Wesley Weasel, his despicable cronies, and
their cunning plan to take over the family estate before midnight on 31st December. The
scene is set for a show full of surprises including a road trip to the Yorkshire Wolds, a
treasure hunt, booby traps, and an epic battle before the New Year's Eve fireworks go off!'
Tickets are £24.00 (£23.00 concessions and £14 under 16s) on sale now and available
from: https://www.eastridingtheatre.co.uk/toad-on-the-wolds/