East Riding Archives now living in a virtual world
Mon 2nd October 2023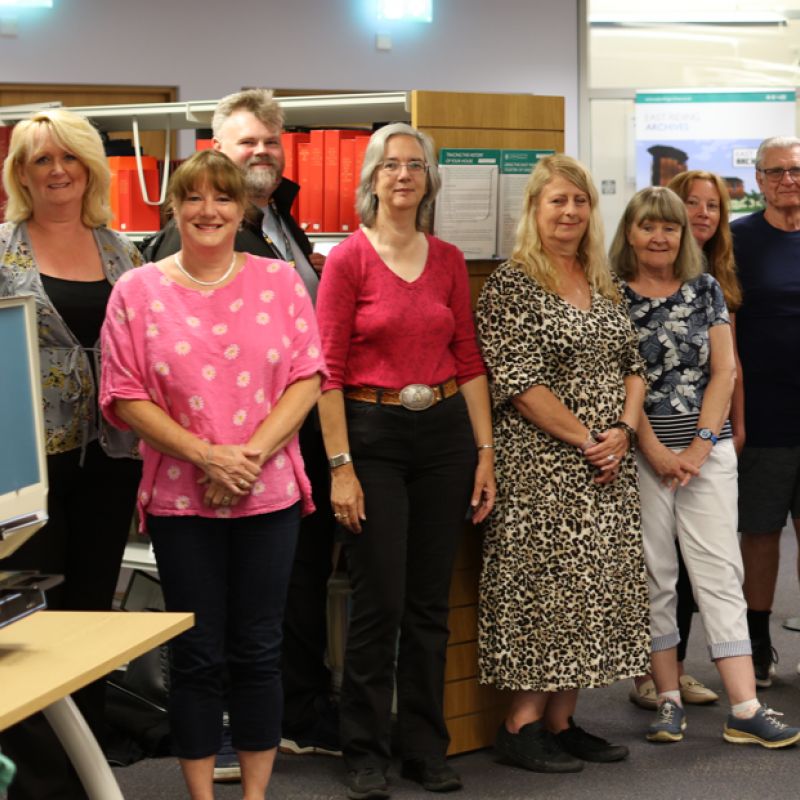 At East Riding Archives, the first steps towards virtuality are being taken with a new 'Archives 360' virtual tour of their public spaces and conservation workshop. Based at the Treasure House in Beverley, the Archives' physical face-to-face service is currently closed for the Treasure House transformation, so the new online tour will help users maintain a connection with the service by enabling them to interact with the space in a virtual sense.
Visitors to the East Riding Archives website can navigate the immersive experience, based on Google Street View, by interacting with clickable 'hotspots', where they can learn about ongoing heritage projects, discover online local and family history resources, and stay up-to-date with service news.
Archivist Sam Bartle said: "The 'Archives 360' tour offers an intuitive way to find and access the various resources and service news that remain available to customers, such as digital archives and the 'What Was Here?' app and website, and it also gives an opportunity for us to work on new experiences, such as augmented reality."
East Riding Archives carries out a huge amount of outreach and engagement work beyond its public research space, and the tour enables its virtual visitors to discover and learn more about this.
Archivist Hannah Stamp said: "We currently have a number of community heritage projects in progress, including 'Travellers and Settlers', and the 'Archiverse' based around Minecraft. The online tour lets users learn more about the work we're doing here, and gives them an opportunity to discover current and upcoming online exhibitions as well."
The virtual tour was created using 360-degree panoramic images captured by specialist photographers, approved by Google Street View and, to enhance the ambience of the tour, a group of volunteers were recruited to act as still-life models in the room.
Hannah Stamp added : "A huge thank you goes out to those volunteers, who approached their roles with such enthusiasm that they were able to remain rigid and motionless for up to half an hour!"
The 'Archives 360' tour can be found on the East Riding Archives website under 'Archives Online', or by following this link:
https://www.eastridingarchives.co.uk/archives-online/archives-360/