DOGGER BANK WIND FARM DOUBLES COMMUNITY FUND GRANTS TO SUPPORT COMMUNITIES FACING COST-OF-LIVING CHALLENGES
Mon 24th October 2022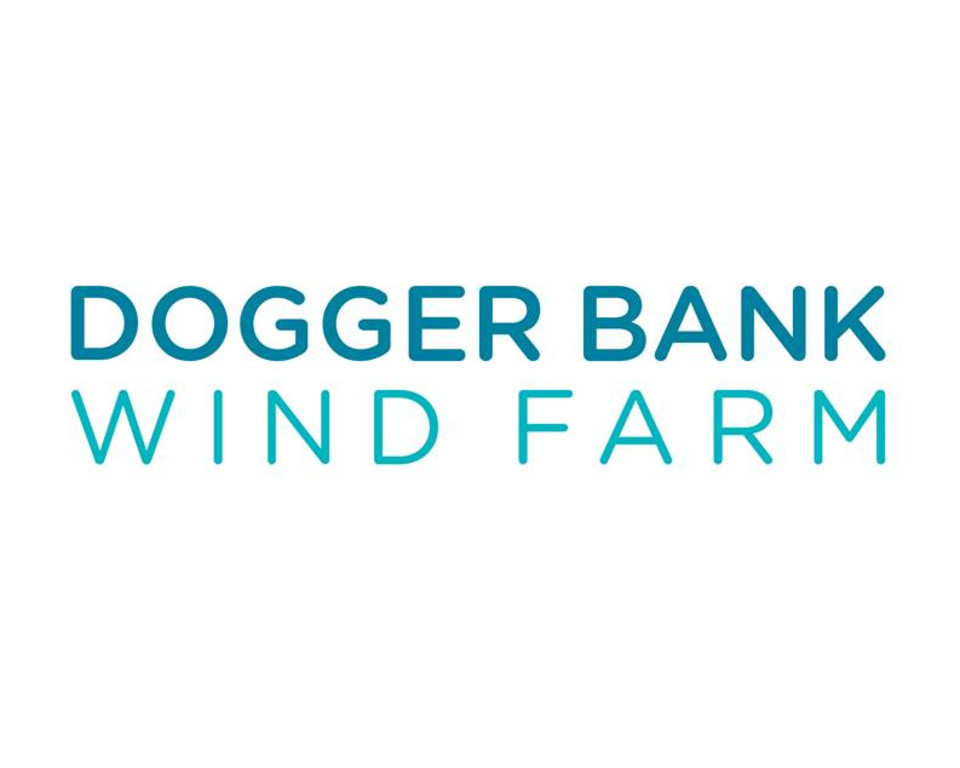 Dogger Bank Wind Farm has doubled its operator fund grants for community groups in its key communities in recognition of increasing costs and financial pressures.
In light of the current crisis and new challenges that many communities are facing, the amount that groups in East Riding of Yorkshire, South Tyneside and Redcar and Cleveland can apply for has increased from £500 to £1000.
The Dogger Bank Operator Fund provides small grants to grass roots community projects to help enhance quality of life for local residents, contribute to vibrant, healthy, successful, and sustainable communities, and/or promote community spirit and encourage community activity. Since the fund started, 38 different projects have been supported and almost £55,000 has been awarded to help local people recover and rebuild from the pandemic and to enhance local community assets.
The funding decisions are made by a panel with representatives from wind farm joint venture partners Equinor and SSE Renewables, as well as independent participant Caroline Lofthouse from NOF. NOF is a not-for-profit business development organisation helping to make connections between national businesses and the energy sector.
Rachel Lawrence, Community Engagement Manager for Dogger Bank Wind Farm, said:
"We recognise community groups are playing an increasingly valuable role in supporting our key communities and yet they themselves are facing the financial pressures we all face currently. By doubling our operator fund grants at this time, we hope to alleviate some of the financial pressure that could prevent these critical organisations from being able to maintain and grow the services that are a lifeline for many."
Danielle Pollard, Education Director at Wilby Rocs, said:
"The grant from the Dogger Bank Wind Farm will go towards essential well-being services. The people of South Tyneside have been through so much and we want to create a day where we can get people together and find out how to improve well-being, physical and mental health. I give a huge thanks to Dogger Bank Wind Farm from Wilby Roc's and the people of South Tyneside."
Also in the region, Bede's Helping Hands has been supported to set up a job search club in their premises. The facility will enable local people to develop CVs, search for jobs and complete on-line training.
In East Riding of Yorkshire, Dogger Bank Wind Farm has further demonstrated its commitment to enhancing local community assets with an award to Hornsea Town Walking Football Club. The club will use the £500 award to purchase a portable and fully automated defibrillator.
Jon Fish, Lead Medical Officer at Hornsea Town Walking Club said:
"I am pleased that Hornsea Town WFC now has a 'state of the art' portable defibrillator which can travel with players to tournament and league matches."
Men in Sheds Beverley, East Yorkshire has also been provided with support to enhance their facilities. This will enable more local older people to meet up, learn new skills and complete craftwork for the community. The Men in Sheds initiative is used by lots of local people, especially those who experience isolation or who are recovering from health complications including cancer and strokes.
In Redcar and Cleveland, the operator fund helped local community group Normanby Community Forum with the lack of electric lighting in their Wildlife Garden. Through a successful funding application to the Dogger Bank Operator Fund, the forum was able to source a local electrician to fit a light in the Wildlife Garden, which now provides ample light coverage for the whole area, ensuring residents and passers-by feel safe and comfortable to use the space for quiet contemplation in an otherwise busy area.
Leo Croft, Community Development Officer at Redcar & Cleveland Borough Council said:
"The Wildlife Garden is a small piece of green space on the corner of an extremely busy and urbanised area of Normanby, on the border to Middlesbrough. The opportunity for local residents – especially elderly – is limited in terms of enjoying green, quiet, and tranquil spaces, therefore the Wildlife Garden is vital in providing a need for the local community. Unfortunately, lack of lighting meant that the area became secluded and attractive for anti-social behaviour on evenings.
The Normanby Community Forum are extremely pleased with the light installation, and grateful to the Dogger Bank Operator Fund for helping local communities' complete projects such as this."
Dogger Bank Wind Farm will be located more than 130 km off the Yorkshire coast and will generate enough renewable energy to power six million UK homes. A joint venture between SSE Renewables, Equinor and Eni, SSE Renewables is leading on Dogger Bank construction and delivery while Equinor will operate the wind farm on completion.
In June 2021, Dogger Bank Wind Farm unveiled plans for a £1 million construction fund to support the coastal communities where its onshore infrastructure is being developed. The programme includes a significant investment in science, technology, engineering and maths provision, university scholarships as well as an operators fund to support local causes.
In addition to enhancing local communities, students across South Tyneside, Redcar and Cleveland and East Riding of Yorkshire can apply for a scholarship of £5000 to help with the cost of further education qualifications while studying STEM subjects. The Dogger Bank Scholarship Programme will reopen to new applicants in Summer 2023. Further details and how to apply next year can be found at https://doggerbank.com/about/community/.
Community projects and local organisations can apply for grants up to the new amount of £1000 at https://doggerbank.com/about/community/.
The groups to receive awards in the latest round and how they used their grants:
East Riding
Two Riding Foundation – To support COVID-19 community responses.
Beeford Bowling Club – To purchase a new storage shed.
Long Riston Playing Fields – To re-develop a children's playpark.
Rickaby Village Hall Committee – To purchase new kitchen equipment.
Men in Sheds Beverley – To improve the safety of a men's shed.
Beverley FM – To provide work experience placements.
Kilham School PTFA – To build an outside STEM learning area.
Nature Tots – To purchase equipment for an outdoor play group.
The Wombles of Beverley – To purchase litter picking equipment.
Woodmansey School PTFA – To purchase sports equipment.
Beeford Playing Fields Association – To replace vandalised pavilion doors.
Skipsea Village Hall – To improve a playing field.
Beeford Lawn Tennis Club – To purchase new tennis balls and support the upkeep of 6 courts.
Humberside Scouts – To develop the outside area at the activity centre
Hornsea Town Walking Football - To purchase a portable defibrillator.
Woodmansey Parish Council – To run a community event to commemorate the Queen's platinum jubilee.
Woodmansey Parish Council – To fund a defibrillator.
1st Beverley St Nicholas Scout Group – To purchase new outdoor equipment.
Skirlaugh Bulls Youth Rugby League Club – To purchase new football kits.
Blackburn Leisure Bowls Club – To purchase new equipment for a youth bowls programme.
Picture caption: Hornsea Town Walking Football Club committee members.