Darts Charity Challenge - Durham Ox - In aid of Mind.
Thu 18th May 2023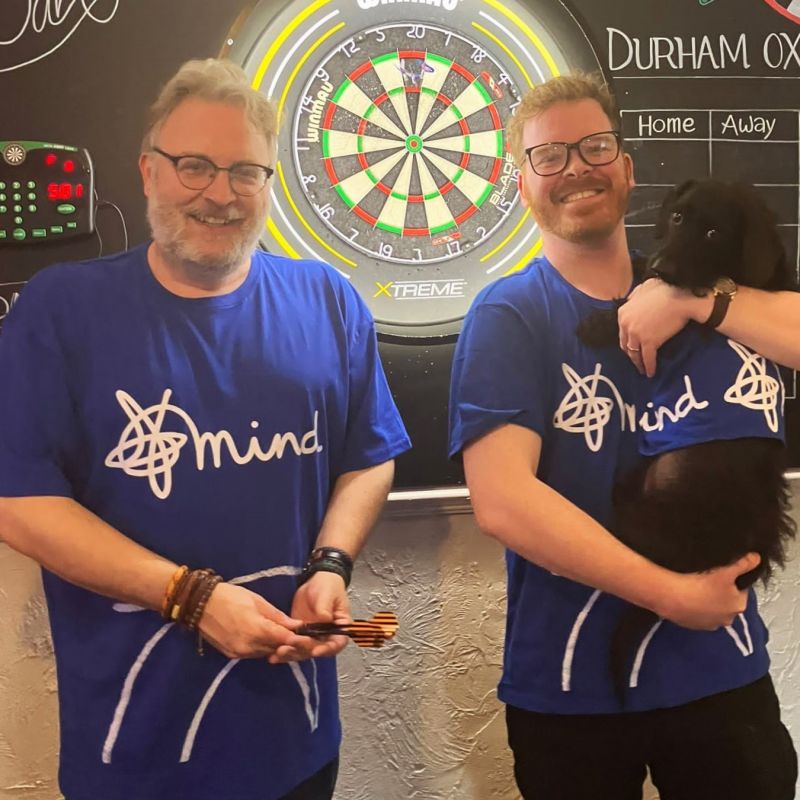 Karl Hornsey and Jake Penn will be taking on a Charity Challenge which will test their endurance and mental aptitude to raise money for Mind.
On Sunday 28th May, Karl and Jake will take on a Darts Challenge staged at the Durham Ox pub on Norwood in Beverley. They are aiming to score 180,000 points in one session of darts to raise money for a fantastic cause that will help so many people with their mental health.
Karl said, "Given our ability at the oche, we think this will take us around 12-15 hours non-stop, depending on how we manage to fit in some eating, drinking and 'comfort breaks', as well as how our throwing arms hold up on the day".
Karl commented, "We would love people to pop in and support us in our challenge and for people to spread the word about the event, so we can raise as much money as possible".
Karl and Jake have set up a JustGiving page at www.justgiving.com/page/karlhornsey-1679347954778
If you can support them in any way they would be delighted.
Pictured: Karl (on the left) and Jake (on the right) holding his dog and the mascot Ted!