Daisy Appeal urges supporters to take to the roads for virtual events
Mon 10th August 2020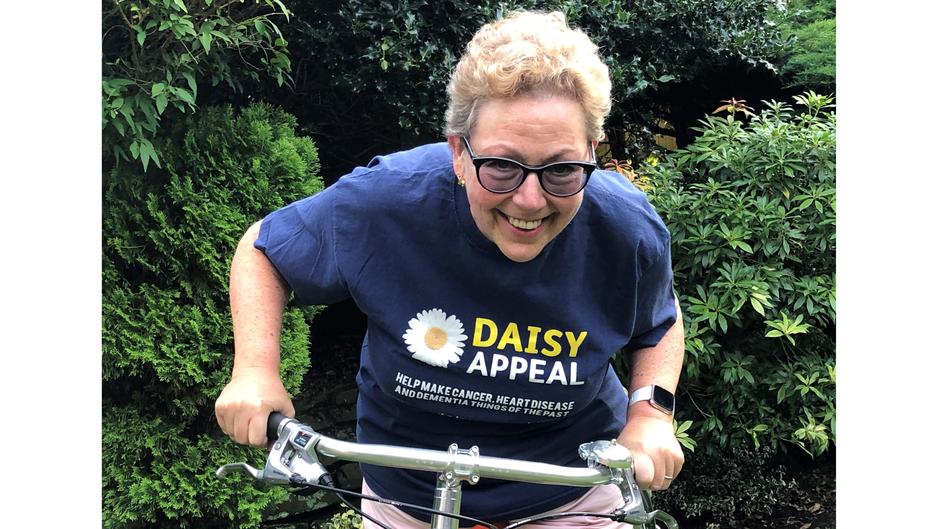 A charity which is working to establish an internationally renowned scanning centre in the Hull and Humber area is urging cyclists and runners across the region to show their support in two major fundraising events.
The Daisy Appeal, which is planning to open a Molecular Imaging Research (MIR) Centre at Castle Hill Hospital early next year, is targeting the My Prudential RideLondon cycle challenge and the Great North Run to boost its bid to raise £8.2m.
Both will be virtual activities and the charity hopes people will make the most of the opportunity to take part without having to travel and emulate the fundraising success of others during a year of major disruption.
Claire Levy, Fundraiser for the Daisy Appeal, said: "This has been such a difficult year for everybody and fundraising is no exception but we are amazed by, and very grateful for, the innovative response from so many of our supporters.
"People have been coming up with all sorts of fundraising ideas which they can complete under lockdown, and where it has been impossible to replicate events they have used the extra time to raise even more money while they wait to reschedule.
"The beauty of these two events is that they can both be done remotely. Cyclists and runners can take up the challenge literally in their own back yard if they want and register with the event website to collect donations."
Last year Newcastle-based runner Martin Turner tackled the Great North Run and raised more than £600 for the Daisy Appeal in memory of his uncle, Kev Turner, who made his home in East Yorkshire with his wife Kim after his Army posting to Leconfield.
So far this year Elliott Tate has smashed his initial target to raise £750 by running 202.0 miles during 2020 in memory of his grandad, Bert Purdy, who lived in Bilton. Elliott has now brought in more than £1,200 by completing the 2.6 Challenge instead, with his main fundraising event still to come.
Cycling support has come from the team at Integra Buildings Ltd at Paull. They were forced to postpone their Paris 2 Benitachell 2020 run until next year but have already passed the halfway mark to their £20,000 target with a Just Giving page and with donation boxes dotted around the Integra Buildings site and at the Blonde Hair & Beauty salon in Prestongate, Hessle and the Beauty969 salon at Ferriby Hall.
Claire said: "We're delighted that Martin, Elliott and all in the Integra team have chosen to support the Daisy Appeal with their amazing efforts and we hope others will do the same, whether by taking part in events themselves or by sponsoring others as they hit the road on bikes or on foot!
"We're looking forward to some exciting times with the MIR Centre due for completion this year, meaning that from next spring it could be making a direct difference to the lives of so many people across the Hull and Humber region."
Prudential RideLondon will take place on 15 and 16 August. My Prudential RideLondon is an exciting, free event that will enable riders of all ages and abilities to cycle a range of distances, have fun and raise crucial funds for their chosen charity.
To select your challenge and charity and start fundraising please visit www.myridelondon.co.uk
The Official Virtual Great North Run will be a unique virtual half marathon race experience on the weekend that would have been Great North Run weekend. The event is free to participate in and is open for all runners, whether they had a Great North Run place or not.
Runners will choose their own charity and encourage their friends, family and wider supporter network to rally behind them as they embark on a virtual experience with every step tracked by the Great North Run viRACE app.
For details and to register please visit https://www.greatrun.org/great-north-run
If you plan to support the Daisy Appeal in the events please email Claire Levy at claire@daisyappeal.co.uk and she will organise coverage on the charity's website.
To find out more about the Daisy Appeal please visit www.daisyappeal.org