Curator Helena Cox is moving on from Beverley Art Gallery
Thu 9th December 2021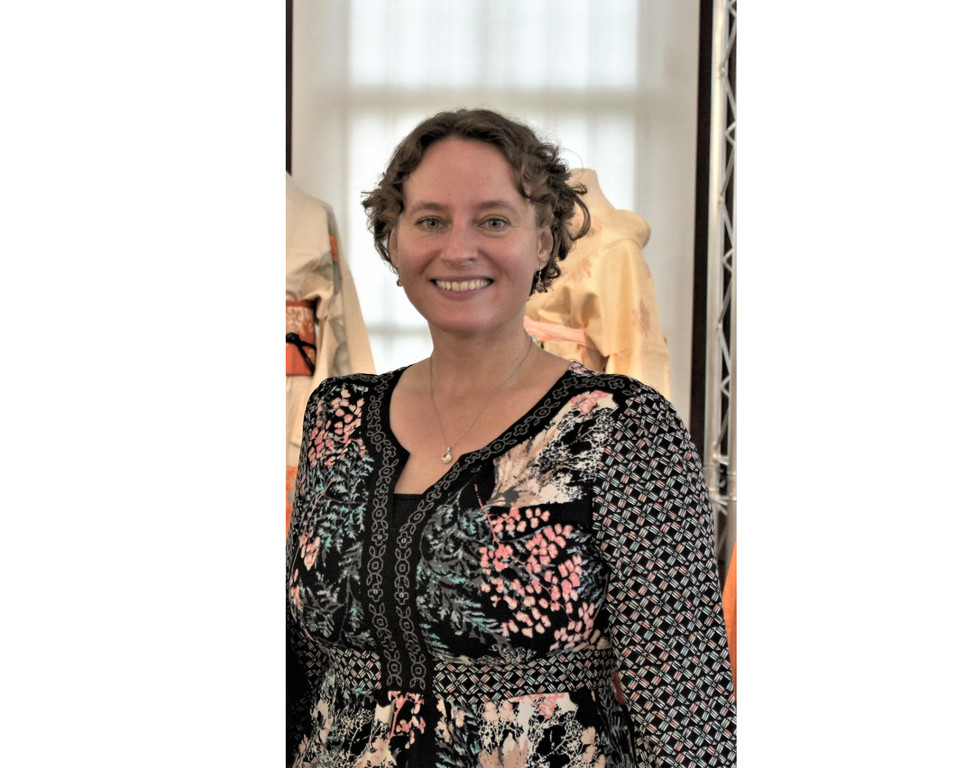 After four and a half years at Beverley Art Gallery, curator Helena Cox will be leaving in January to take on a new role as Art Curator at the University of York.
Helena said:
"Naturally, I am very excited about my new role, but I am also immensely grateful for all that I got to experience as the Curator at Beverley Art Gallery, working with a wonderful team of colleagues across the East Riding Museums service and across the Humber Museums Partnership.
"I am very proud of the exhibitions we held at the gallery over the years with local, regional, national, and international artists – we worked with artists from Britain, Czechia, Ghana, Canada, Japan and the Netherlands!
"I loved working with the gallery's Tech Team who always went the extra mile with their technical support, creating attractive layouts for our exhibitions, while working in an environmentally sustainable way. The support we received from both the council and Arts Council England enabled us to aim high with our exhibitions and to create a vibrant network of local, as well as international, collaborations.
"It's been my great pleasure to work with the Friends of Beverley Art Gallery and I am so proud that, thanks to the Friends' support, we were able to acquire Fred Elwell's painting 'In the Studio', showing Mary Elwell as an artist in her studio a year before Fred and Mary got married. We also bought a small sketch of Fred's depicting an artists' evening of appreciation in Paris, a unique document of the turbulent and creative years that Elwell spent rubbing shoulders with the leading artists of the time in the legendary Fin de Siècle metropolis. Thanks to these acquisitions, we have rebranded the gallery so that it does not only revolve around Fred Elwell, but focuses in equal measure on Mary Elwell, celebrating 'The Elwells – A Partnership in Paint'.
"I most sincerely hope that the Friends' group will go from strength to strength in the future and that the mutually enriching relationship with the Gallery will continue for many years to come, bringing much joy to everyone involved – and if you are not a Friend yet, please do consider joining!
"I also had a blast running the gallery's social media over the last two years – a steep learning curve and a thoroughly uplifting experience! I will never forget the amazing imagination of our followers and the hilarious comments that they shared with us every Friday as part of our weekly 'Caption Challenge'! I couldn't have wished for a lovelier and more creative audience, and I genuinely loved being the social media voice of the Gallery.
"I might be biased but, in my view, Beverley Art Gallery is a true cultural gem at the heart of East Riding. The collection, featuring late Victorian, Edwardian, and Modern art, offers amazing opportunities for future research and I would like to encourage students and researchers to devote their attention to this treasure trove of art and history. Beverley itself is such a delightful historic market town, attracting visitors from far and wide – all the more reasons to make sure that the gallery remains at the centre of the town's cultural offer. I am sure that there are only great things awaiting the gallery in the future and I hope that its collections and exhibitions will have a great appeal to everyone from local residents to national cultural tourists.
"I would like to take this opportunity to express my personal thanks to all our visitors over the last years – it has been an honour welcoming you all to the gallery and working on exhibitions for you. A piece of my heart will always remain at the gallery!
"Finally, let me wish all our visitors and followers a very Merry Christmas, lots of joy in the festive season and a very happy, healthy, and inspiring New Year!"
Nial Adams, museums manager at the council, commented : "I wish Helena every success in her new and exciting post, and thank her for the fizzing energy and wide-ranging brilliance with which she has lifted Beverley Art Gallery to new heights!"