Councillor Anne Handley elected new leader of East Riding of Yorkshire Council
Thu 18th May 2023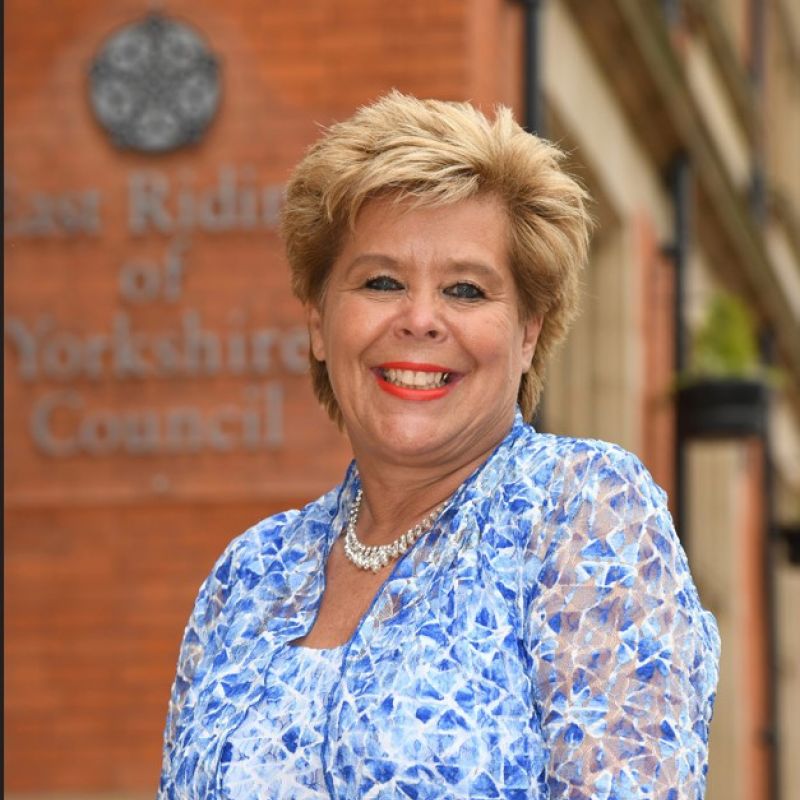 Councillor Anne Handley has been elected as the new leader of East Riding of Yorkshire Council following today's (Thursday's) annual general meeting.
Councillor Handley, who represents Goole North, becomes just the fourth leader in the 27-year history of the council and replaces Councillor Jonathan Owen.
After sitting on Rawcliffe Parish Council, Councillor Handley was elected to East Riding of Yorkshire Council in 2019 and has held roles as Cabinet portfolio lead as well as review panel chair while last year she was elected as deputy leader.
Before becoming a ward councillor, Cllr Handley was a familiar face in Goole, where she ran a travel agency and her own clothing business before working for the Hull College Group, where she implemented the Entry to Employment programme, taught Sage accounts, vocational qualifications and ran the 14-16 College.
During the COVID-19 pandemic and through the cost-of-living crisis, Cllr Handley was instrumental in the set up of the Two Rivers Community Pantry, which she's still involved with now.
She is also a member of Goole Town Council and sits on the Goole Town Deal board.
After the meeting, Councillor Handley said she was honoured to become the new leader and said she was looking forward to "delivering the best" for East Riding residents.
She said: "The East Riding is a great place to be, and working collaboratively with my elected colleagues, I am ambitious for the future.
"We have been through a difficult few years, with the COVID-19 pandemic and the cost of living crisis but I want to do well for the East Riding, continue to invest in the economy, which will bring greater prosperity, and in return will bring in skilled jobs for our residents.
"While there are exciting times ahead, there will be challenges along the way but I want to assure all residents I will do my utmost to make sure this council delivers the best for them."
Councillor Charlie Dewhirst, who represents East Wolds and Coastal, has been elected as deputy leader.
Cabinet appointments/portfolio holders
Leader of the council with responsibilities for prosperity and devolution – Councillor Anne Handley
Deputy leader of the council with responsibilities for corporate resources, digital and communications – Councillor Charlie Dewhirst
Finance and governance – Councillor Nigel Wilkinson
Children, families and education – Councillor Victoria Aitken
Adults, health and care – Councillor David Tucker
Culture, leisure and tourism – Councillor Nick Coultish
Housing and infrastructure – Councillor Gary McMaster
Environment and transport – Councillor Paul West
Planning, police and communities – Councillor Leo Hammond
Coastal communities and heritage – vacant