Council recycling sites to stay open during lockdown
Wed 4th November 2020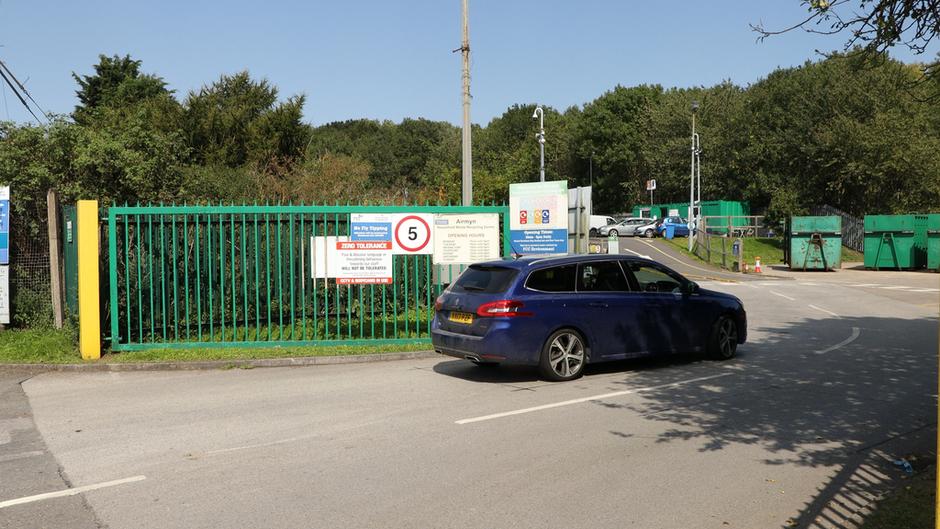 Household waste recycling sites in the East Riding are to stay open during the new lockdown – for essential waste only.
All 10 East Riding of Yorkshire Council sites will stay open from 10am to 5pm seven days a week throughout the new lockdown imposed by the Government, which comes into effect from this Thursday (5 November).
But residents are asked to only use the sites if it is necessary and to follow social distancing measures to help keep everyone safe.
Some council services will change during the lockdown, but other services will continue.
Bin collections will carry on as normal, and residents are encouraged to carry on the great job they do of recycling their waste.
The council's bulky waste collection service will also still operate.
However, the two Reuse Shops – at the Humberfield recycling site and in Marfleet Lane, Hull, will close during the lockdown, from 5pm on Wednesday (4 November).
Household waste recycling sites
Household waste recycling sites will stay open to give residents the chance to dispose of essential waste.
Residents should only visit the recycling sites if it is absolutely necessary – where excess waste cannot be stored at home safely.
The health of residents and the workforce remains the priority of the council and site managers FCC Environment – therefore everyone entering the sites must follow social distancing measures.
Anyone planning to visit a recycling site is asked to abide by these guidelines:
Only a limited number of vehicles will be allowed on site. When the limit is reached, a one-in one-out system will operate.
Social distancing of 2m should be followed at all times.
Please bear in mind that, due to health and social distancing reasons, staff on site will not be able to help carry your waste, so please only bring items you can comfortably carry yourself.
For heavier items, you can bring a second person with you to help unload the waste.
If you or your family are showing Covid-19 type symptoms, please follow Government advice and stay at home.
Staff will be on hand to ensure all guidelines are followed.
Reuse Shops
The Reuse Shop at the Humberfield household waste recycling site, and the Reuse Electrical Shop at 254 Marfleet Lane, Hull – which both raise money for Dove House Hospice - will close during the lockdown.
However, residents can still donate unwanted items for the shops at any of the 10 household waste recycling sites.
Unwanted electrical items still in working order and good condition – including fridges, freezers, washing machines, tumble dryers, dishwashers, electric cookers and microwaves - may still be collected for free for the Reuse Electrical Shop.
For more information about donating your unwanted electricals and arranging a collection, please call 01482 710284 or email b.stothard@dovehouse.org.uk.
Residents are urged to follow the East Riding's 3 Steps To Safety – Prevent, Notice, Act – at all times to help prevent the spread of the coronavirus.