Competition Time "Panto Time"
Thu 3rd November 2022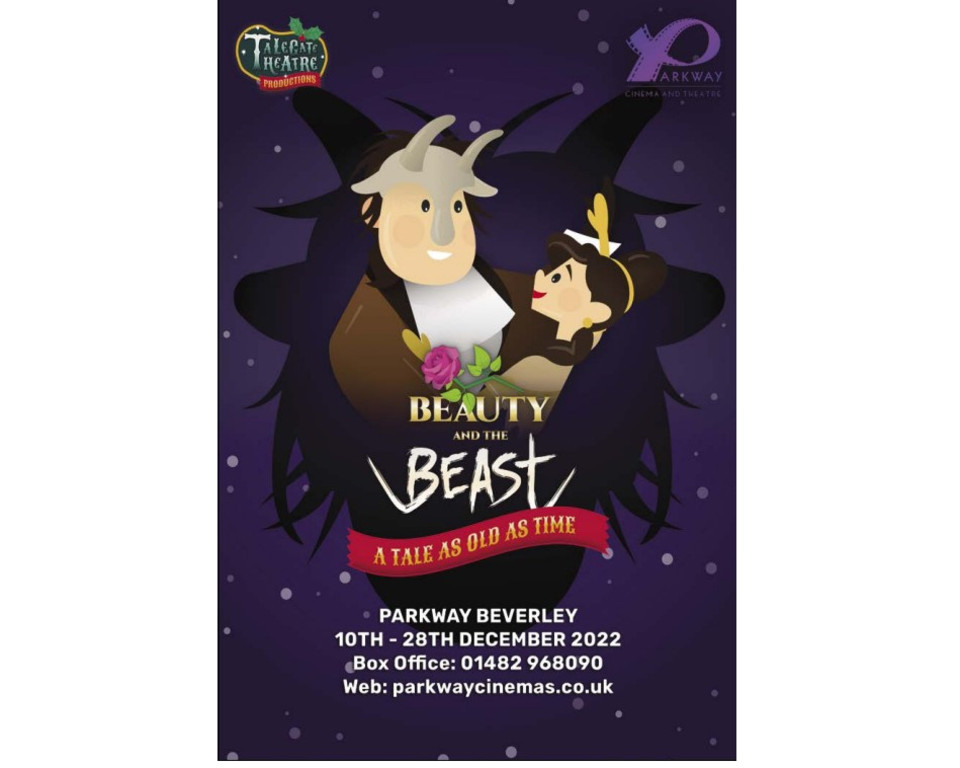 Talegate Theatre having just finished The Panto Zone Spooktacular Halloween Panto, now look forward to performing "Beauty and the Beast", running from 10th to 28th December at Parkway. Tickets now available from parkwaycinemas.co.uk
With the Beast of all beasts, an enchanted Rose and costumes to die for, this Christmas at Parkway is the only place to get you in the festive mood.
With a Tale as Old as Tales get, a production for all ages to enjoy, Beauty and the Beast is not to be missed or "Hissed at".
Slapstick comedy and music to entertain the audience who will be laughing and booing the theatre down, catch the treats if you can, this year's Panto is just full of fun.
Panto is back at Parkway, bigger, better and louder - "Beauty and the Beast" will send you into Christmas 2022 full of joy and happiness.
Get behind the best local panto in the area and where better to watch a show than in the luxurious seating of Parkway with a massive tub of popcorn.
For ticket details visit: www.parkwaycinemas.co.uk
COMPETITION TIME
Just Beverley, Parkway Cinema and TaleGate Theatre Productions have joined together to give you a fantastic VIP experience to see 'Beauty and the Beast', at Parkway Cinema's Theatre on Saturday December 17th or Sunday 18th at a showing of the winner's choice.
A family of four (at least one adult) can get into the festive spirit with the best seats in the house to see the show, meet the cast afterwards and have pictures taken with the actors in their costumes by Just Beverley!
All you have to do to be in with a chance of winning this great prize is answer the following question:
What is the name of the Theatre Company putting on the production?
Send your answer by email to competition@justbeverley.co.uk by Noon Monday 14th November. Put 'Beauty' in the subject box with your name, address and daytime telephone number in the body of the email.
The winner will be the first name drawn out of the hat after the closing date.
Winners must be prepared for publicity for Just Beverley, Parkway Cinema and TaleGate Theatre Productions.
Photo to be taken on Friday November 18th - there is no cash alternative