Circus Montini is coming to Beverley from Wednesday 23rd to Sunday 26th March
Mon 13th March 2023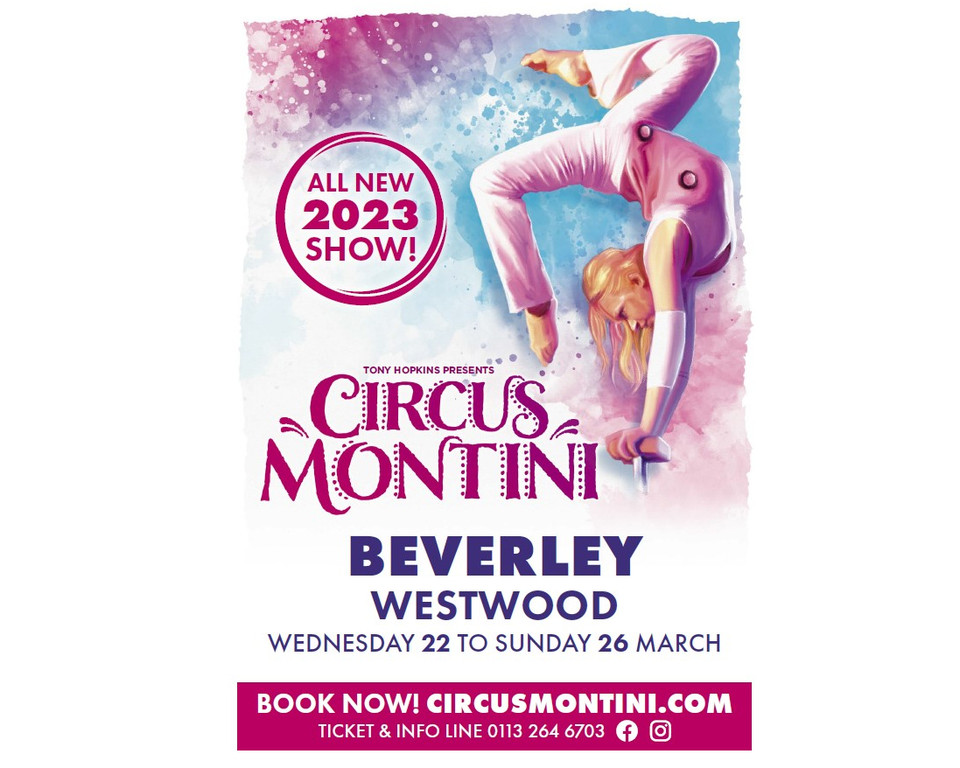 Circus Montini is coming to Beverley to entertain everyone with an action packed fast-paced show full from start to finish with comedy, juggling, balancing, acrobatics, stunts and more!
Circus Montini introduces the audience to a new concept in modern circus. The Unique form of family entertainment is still the talk of the town, attracting people to experience the magic that only the circus can provide. .
Following the traditions of days gone bye, Circus Montini is great family entertainment with something for everyone, leaving you wanting to go back for more. Circus Montini has carefully chosen where it is touring, focusing on cities and major towns,. Circus Montini is following the time held tradition of circuses from the past and is returning to the ethos of taking a family show to the people, creating a memorable experience on their doorstep. No need to drive miles and endure the road works and fuel costs of motoring – Circus Montini is coming to you!
Book your tickets now and enjoy an entertaining show with a warm welcome in a state-of-the-art theatre-style big-top! Circus Montini has successfully blended ancient and modern to create a show that will live in the memory for a very long time.
Don't miss this thrilling acrobatic spectacular!
BEVERLEY WESTWOOD, HU17 8QZ
WED 22 - SUN 26 MARCH 2023
Wed - Fri | 7pm ONLY
Sat | 2pm, 4pm & 6.30pm
Sun | 12.30pm & 3pm
Telephone - 0113 264 6703
or online https://circusmontini.com/