Changes to opening times at Skidby Mill
Fri 21st August 2020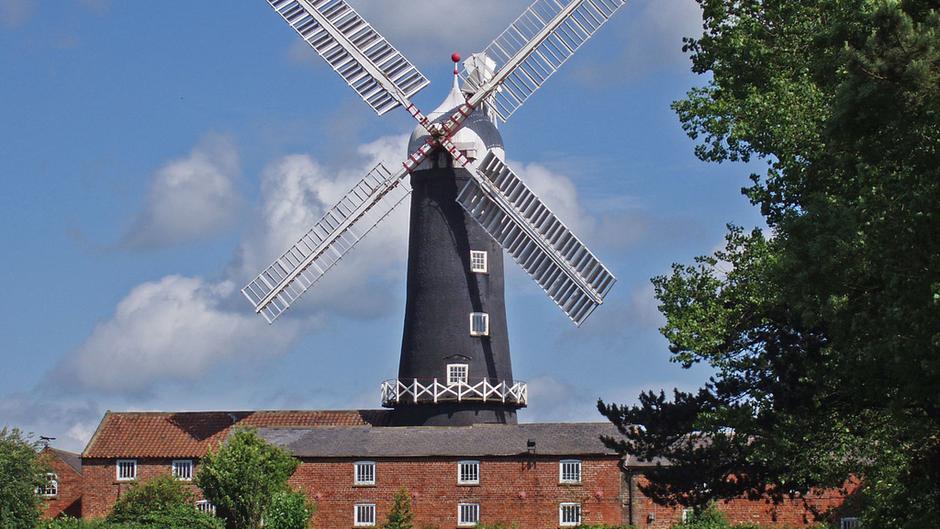 East Riding of Yorkshire Council has announced that Skidby Mill will unfortunately be closed to visitors at weekends with immediate effect.
The Mill will remain open for visitors as normal on Mondays and Tuesdays (10.00am- 4.15pm - last admissions -Closed for lunch between 12.30pm -1.00pm).
Due to the COVID-19 pandemic, in line with government advice & regulations, various measures have had to be put in place to protect visitors and staff.
The number of visitors at any one time will be restricted, and visits will be limited to 30 minutes in order to comply with social distancing, and customers will have to follow a prescribed route around the building. This will be dynamically managed by mill staff.
Unfortunately, due to the nature of the site, this means that access to the mill tower has had to be closed for the time being and all children's play materials have been removed. For customer and staff safety, the public toilets are not available.
However, there is a new display about milling and food production in the base of the tower. There is also a brand new set of children's play equipment on the acreage outside the mill, recently installed by Sutcliffe Play Limited, which is available for visitors to enjoy. The acreage also makes a great space for an outside picnic as well, but visitors are asked to ensure they keep the space tidy for other users by using the new Heritage bins located around the site.
The mill is currently undergoing a programme of works, including repairs to the roof, windows and tower, which are scheduled to take about 12 weeks. This is being carried out by Hobson and Porter of Hull. It is hoped that the sails will be returned to the mill in early 2021.
During this building work, all parts of the site remain open, including the independently run Sails café, which has recently been refurbished. Visitors are asked to be aware of construction work in progress as they move around the site.