C Club - A warm welcome to everyone
Thu 10th March 2022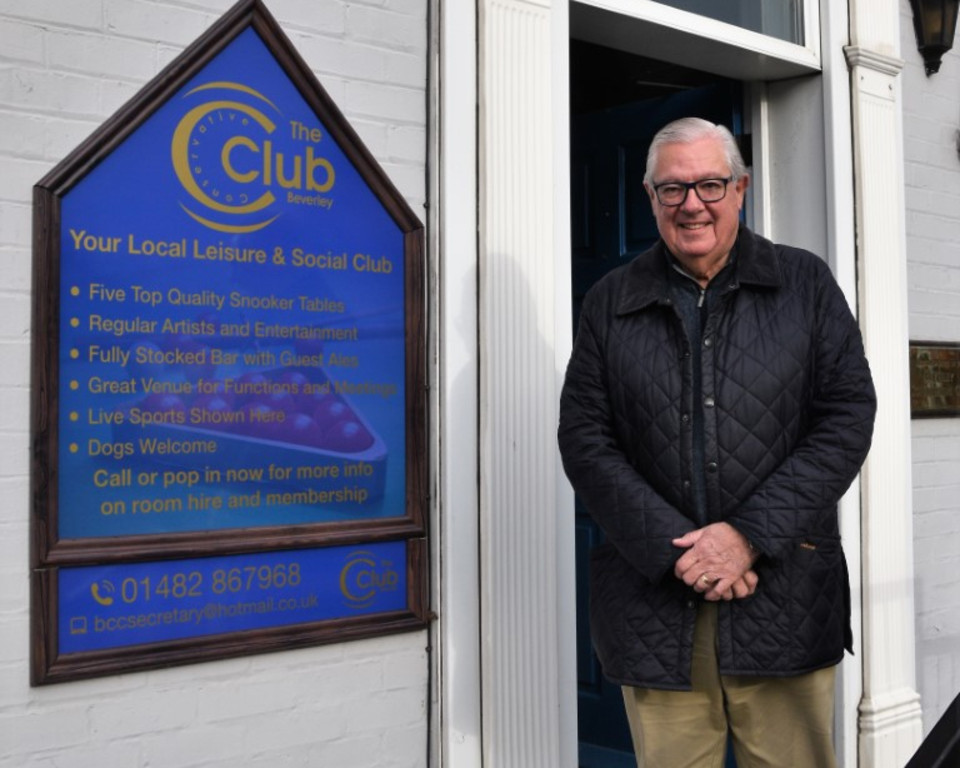 With a history going back to the 1960s, the C Club, located on Wylies Road, Beverley, is one of the long standing entertainment venues in the area.
Over the many years in business it has continued to offer a warm welcome to all who have frequented the club and enjoy the relaxing environment with a well stocked bar, snooker area and entertainment in the concert room. The C Club has it all.
Each month the C Club puts on a variety of different events to cater for all tastes, whether it's with big comedy nights or a variety of musical genres to keep guests entertained. Keith Saunders, Chairman said, "We always welcome new members and we are having an open day on Saturday 19th March from 11.30am to 2pm to allow people have a look at what we have to offer, everyone is welcome."
The C Club is currently going through a refurbishment programme to keep everything looking spick and span, ensure the club is up to date with modern trends, and to ensure its members' experiences are kept on a high.
If snooker is your favourite pastime then you are in for a treat as there are plenty of tables available and new lighting so you will be in your element.
A booking system has also been introduced to ensure guests can find a time to suit and partners to play against.
Chris Wilkinson, the Club Secretary, will take your enquiries for booking parties including kids parties, anniversary parties, celebration parties or indeed if you just need space for your community meeting.
Coming soon to the C Club is Shaun Murphy, a professional snooker player, for an exhibition match on Saturday 9th April. all the Tickets have been sold, snapped up very quickly.
Later on in April and tickets are selling well Paul Sutton entertaining people as Boy George on Friday 22nd April. Tickets are £8.00.
For all enquiries contact Chris Wilkinson during opening hours via email at bccsecretary@hotmail.com or call 01482 867968.