Byron's promotion boosts James Legal's outstanding business law offering
Wed 5th May 2021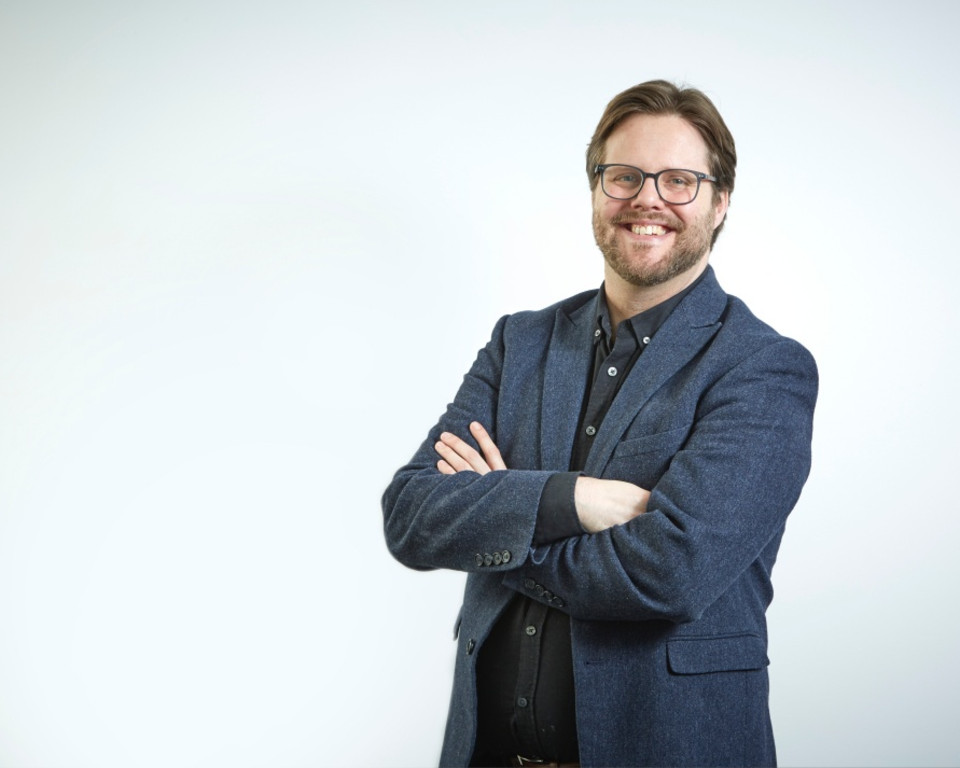 The team at James Legal believe an essential ingredient for being a seriously good commercial lawyer, is being a generally nice sort, too.
Which is why the firm is so pleased to announce the promotion of its 'endearing' business law specialist, Byron Swarbrick, to Senior Solicitor, after three years handling some of the region's most significant commercial deals as part of its growing team.
"As well as proving his metal as a seriously good commercial lawyer, Byron is also among our most popular team members – a real people person who clients come back to again and again," said Simon Young, also recently promoted to the role of Managing Director of the Hull and Beverley-based firm.
"Byron is a prime example of the 'human' approach James Legal offers. Unlike some legal firms that are seen as somewhat 'unapproachable' Byron, like all in the James Legal team, leads with his personality. He is Byron first and foremost, who just happens to be a solicitor, and not someone whose real personality is hiding behind a job title.
"He joined us from another regional firm and, in true James Legal style, has embraced a multitude of opportunities to really hone his skills and experience on a number of major projects, as well as building his own, loyal client base."
Byron said: "I really don't know where the time has gone. Since I joined James Legal, I've dealt with a number of £1million-plus commercial deals and amassed a book of business clients who I help with everything from supplier contracts to employee disputes, shareholder agreements and property transactions – not to mention becoming a dad for the first time! – it's been an absolute whirlwind and I've loved every minute!"
Simon added that Byron's success is yet another great example of how James Legal nurtures talent: "Here, we believe in giving our team members the reigns and letting them run with things, building their experience relatively early on in their careers compared to many other firms, all with the back-up and support out a highly-competent team, of course.
"It means that our lawyers become, quite literally, the best in the business, and they're rewarded accordingly. I'm incredibly proud of what Byron has achieved, and his promotion is really well-deserved."
Key man in a growing team
And Byron's promotion has wider significance in terms of James Legal's future ambitions, as he's now a leading member of a vibrant and growing commercial team. James Legal has always specialised in business law, while serving the personal needs of businesspeople too – from family matters to property transactions, Wills and inheritance planning.
Byron's promotion signals its intention to invest further in further bits capability and expertise.
Byron works alongside Senior Solicitor and business dispute resolution specialist, Rebecca Latus. The rest of the commercial law team comprises of MD Simon, and fellow-director Kelly Bannister, who are experts in commercial litigation and property matters respectively; and Senior Solicitor and commercial property specialist, Mike Stoney.
"James Legal is going from strength to strength," added Simon.
"Despite the impacts of the COVID-19 pandemic, we recorded our busiest year ever in 2020, which also marked our tenth anniversary. We've grown tenfold since we were established by our Chief Executive Nick Miller in 2010. We opened a second office in Beverley just before the pandemic hit, and have ambitious plans to grow further over the next decade, while always ensuring we stay true to our core ethos of bringing a fresh approach to law.
"This sees us being always people first and lawyers second, avoiding jargon, being transparent about our fees and always putting our clients' best interests first, all of which individuals like Byron are fantastic examples of."
Constant improvement
"When I arrived, I was relatively inexperienced, a bit of a freshman really," continued Byron.
"One of the reasons I chose to move to James Legal, was its reputation as a firm that really helps you find your feet as a lawyer. Thanks to the support and encouragement of my colleagues here, I've reached the next level of capability and confidence, in terms of running my own corporate and commercial transactions.
One of Byron's most recent projects was handling the successful sale of the iconic Anchor House development, on Hull's Anlaby Road, on behalf of property investor Mike Clayton, founder of Westfield Homebuyers.
Having purchased Anchor House from a housing association five years ago, and carried out a major renovation to transform it into a high-quality rental complex for professionals working in the region, he enlisted James Legal's help to handle its sale to a Chinese property investor.
Comprising of 44 ensuite bedrooms, 17 studio rooms and 12 self-contained flats, as well as communal cooking facilities, outdoor garden and barbecuing area, gym and sauna – and valued at over £1million – it was a complex transaction which Byron helped to handle with utmost professionalism, in collaboration with Mike Stoney.
"That deal was a great example of how we strive to turn things round in the most efficient and painless way possible for a client.
"While it presented some challenges along the way, as such things always do, it was an absolute privilege hand-holding Mike and the team along that journey, and helping them to problem-solve in order to ultimately achieve the result they were looking for."
But Byron is also keen to stress that every business, no matter how big or small, is equally important to him and the team. "You get a particular buzz out of bringing bigger projects to fruition, but I relish helping smaller businesses, too, handle their everyday legal needs.
"It all comes down to providing a great service and building the best, long-term relationships. We get to know tour clients personally, to support them as people as well as business owners."
"That's what I particularly love about this job."
Anyone who thinks Byron and his colleagues could help their business, can get in touch via (01482) 225566 or info@jameslegal.co.uk to arrange a free, no-obligation chat.