Bus company and charity fight loneliness with the 'Chatty Bus'
Tue 18th January 2022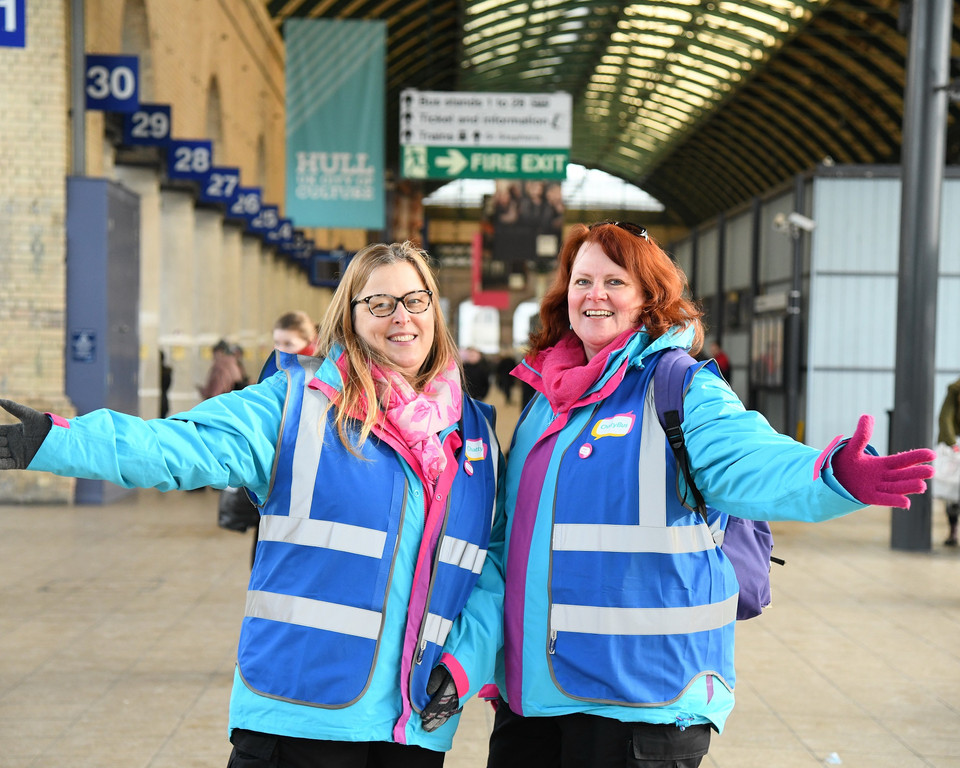 Local bus company East Yorkshire is continuing its efforts in the fight against loneliness and social isolation by bringing back "Chatty Bus", a project raising awareness of loneliness in society.
This year, the bus company is partnering with Age UK Hull to bring chat and friendship to the region, helping the charity to recruit new people for its befriender scheme.
On Wednesday 26 January, the Chatty Bus will be in Beverley with a team of chatty ambassadors who are keen to talk to anyone who wants a natter, and will be signing people up to be Age UK Hull befrienders.
The Chatty Bus will be parked in Beverley's Wednesday Market from 9am-3pm, and everyone is welcome to come along to find out more about how they can help people in the region who are lonely.
Those who are feeling isolated themselves can come along for a chinwag and to find out about resources that can support them, and those who aren't lonely but want to help can find out more about Age UK Hull's volunteer befriending scheme.
This event follows the bus company's popular Chatty Bus events in previous years, when 50 buses across the region became 'chatty buses' for the day.
East Yorkshire's Area Director, Ben Gilligan, said that the company had wanted to bring back the Chatty Bus event after a break for the pandemic.
"Chatty Bus is really popular with our staff and passengers, and after an enforced break during lockdown, we wanted to bring it back in a socially distanced way," he said.
"We don't feel people would be comfortable chatting to strangers on the bus at the moment, so we decided to bring Chatty Bus to a specific town to allow people to come and see us, chat outside and learn more about some of Age UK's fantastic projects. If it's successful, we're hoping we can visit more towns in the coming months."
Cheryl Beal, Services Manager for Age UK Hull, said older people are especially vulnerable to loneliness and social isolation, and it can have a serious impact on health. "As a result of the pandemic, we've seen a significant increase in referrals to our befriending service," she said. "We're keen to recruit more befriending volunteers to enable us to meet demand and support as many older people as we can."
For more information about East Yorkshire and Chatty Bus, or to find resources which can help people who suffer from loneliness and social isolation, visit: www.eastyorkshirebuses.co.uk or follow its social channels: twitter.com/EYBuses and facebook.com/EYBuses.
To find out more about Age UK Hull's befriending service, visit AgeUK.org.uk/Hull or call 01482 324644.