Brook Taverner - The Return To Normality
Thu 13th May 2021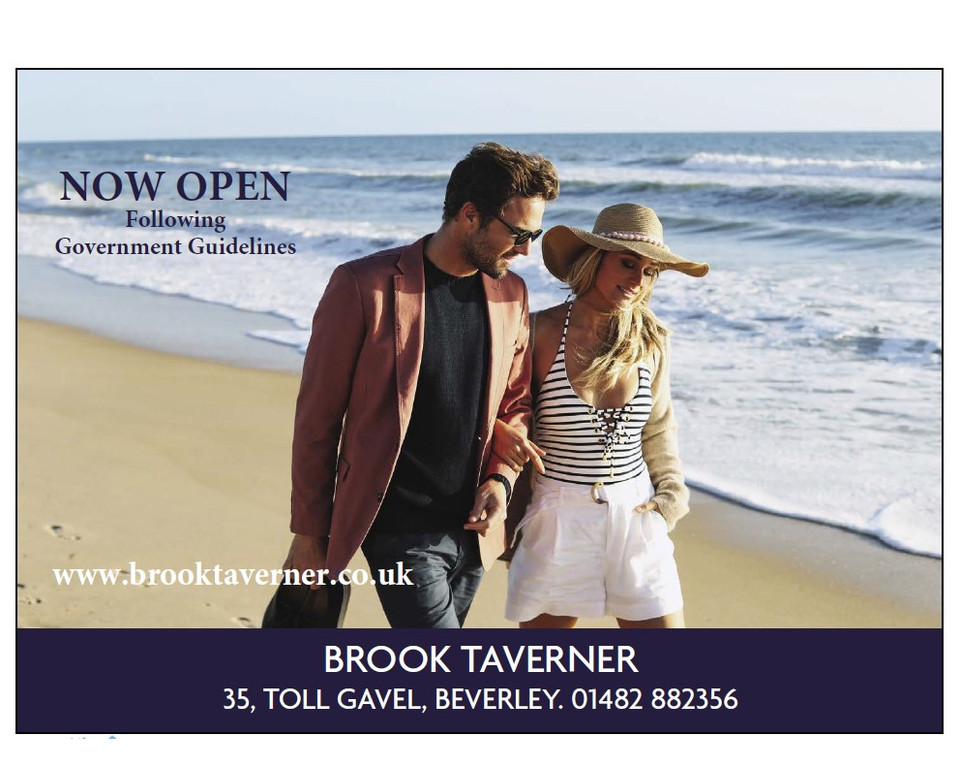 We at 35 Toll Gavel are immersed in the optimism and freshness of spring.
We've taken great pride in being able to open up our store again, and have relished the opportunity to engage face-to-face (socially distanced, of course) with our loyal customers. Hearing tales of outdoor dining and al fresco gatherings, it's almost
as if things are beginning to resemble normality again!
Doors may only have been open for a matter of weeks, but there are certainly some early favourites in store as we welcomed in the early April sun. The striking piece of the season is our new Coxwold print jacket. Its floral designs embody the colours of spring and is the ideal statement piece for garden parties and dining experiences alike.
It's well-paired with the Hidcote denim jeans; a staple for any man's casual wardrobe. And much like our customers, they simply get better with age. We in the office, like many at home, are now raring for the next milestone in the loosening
Brook Taverner - The Return To Normality of COVID-19 restrictions. The 17th May marks the change from outdoor to indoor dining, and socialising within homes! You'll need to make sure you're stocked up on formalwear to help you dress to the nines for all forthcoming soirees and gatherings.
The Constable is a beautifully cut suit that looks just as good at the end of the day as it does when you first put it on, thanks to its linen-wool blend with a hint of polyester. This makes it ideal for all-day events like weddings, with sitting, standing
and dancing for hours on end! It pairs beautifully with our formal shirts, and allows you to steal the show should you so wish. Elegant jackets are our forte. We've been designing and crafting them with care for well over a hundred years, and there's never been a better time to wear one! Simply worn over a T-shirt with jeans, they elevate any casual ensemble. Or, they make an ideal easy upgrade from casual to formal, dressed up with trousers and a shirt - ideal for a spontaneous restaurant outing on a warm summer's eve.
Try the Scotney Textured Weave Jacket on for size. It oozes effortless sophistication, and its cotton-rich composition makes it a pleasure to wear. It's the meticulous detailing that screams quality and craftsmanship, and the understated pale rose colouring that makes it a unique favourite.
Make sure to drop in at 35 Toll Gavel to see our friendly staff, who will be more than happy to assist you with all your sartorial requirements, no matter what. Happy shopping!
Warmest regards,
The Brook Taverner Team.