'Brick City' exhibition pulling in the crowds at Beverley Art Gallery
Thu 11th August 2022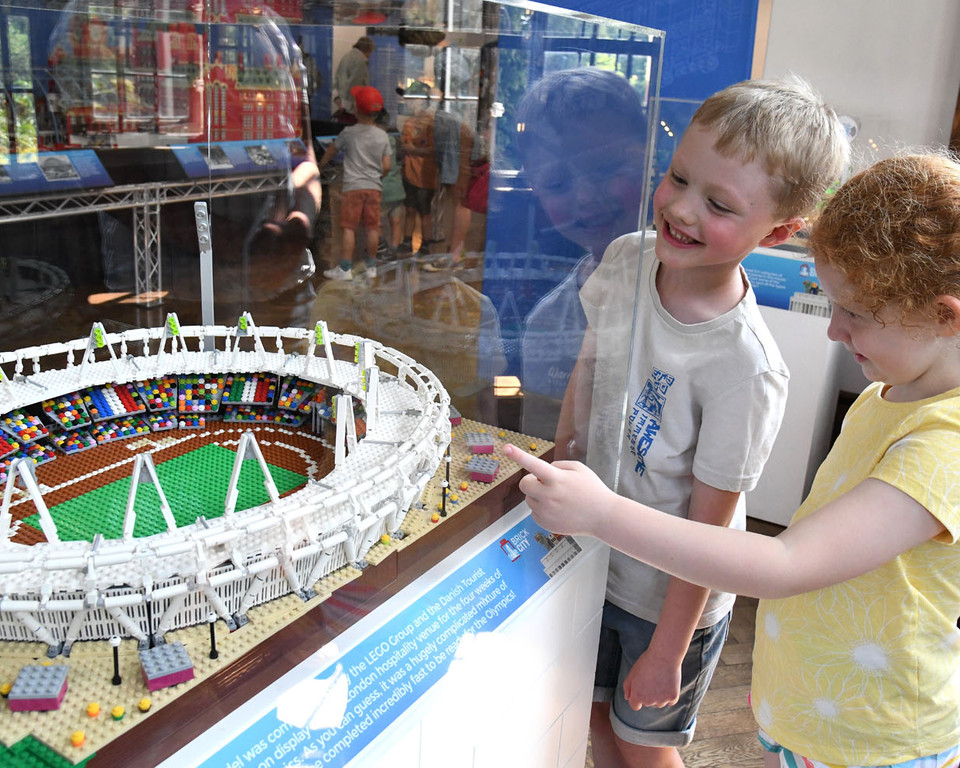 The 'Brick City' Exhibition, created by Warren Elsmore, is proving hugely popular at Beverley Art Gallery.
Families are flocking to the Treasure House on Champney Road to see the celebration of iconic buildings from cities around the world, carefully recreated in LEGO® bricks. Visitors can take their ultimate world tour and discover highlights of cities across five continents, taking in lively celebrations in Rio through to New York, Copenhagen, Romantic Venice, Japan and extravagant Las Vegas.
The exhibition is a chance to enjoy discovering new urban highlights, as well as some more recognisable iconic structures. Visitors can spot surprising common ground between buildings created thousands of years apart, such as the Roman Colosseum and the 2012 London Olympic Park, and take in the awe-inspiring centrepiece, London St Pancras station, measuring two metres by four metres and built from over 180,000 standard bricks. The model of St Pancras alone took 300 man-hours to create.
Councillor Mike Medini, portfolio holder for culture, leisure, libraries and customer services, said: "Visitors are loving this stunning exhibition, and are amazed by the patience need to create all the models. I encourage everybody who loves LEGO to come along and see it before it closes on Saturday, 10 September. It's the perfect family trip out this summer."
Admission is free, and there is no need to book in advance.
Younger visitors can also enjoy the Minifig-a-gram competition in the Treasure House right through until 10 September. It's a chance to hunt round the Treasure House Museum for LEGO Minifigures hiding in the display cases. Each Minifigure holds a letter. Some of the letters are also nestled in the fascinating and cleverly made LEGO Brick models of historic Beverley landmarks on display. Visitors simply collect all the letters to make the two winning words and could bag themselves a fabulous LEGO City set as a prize!
The Trail will be available during normal Treasure House opening times.
There will also be more Brick City Drop-In Sessions on Saturday, 20 August from 10am -12 noon, and from 1pm -3pm, in the Education Room, First Floor, Treasure House, Champney Road, Beverley.
The Sessions will be a chance for participants to build a 'landmark' with their family or social group, using the LEGO Bricks provided. Mini tours of the 'Brick City' exhibition at Beverley Art Gallery will run on the hour, every hour of each session.
The sessions will be free, and there is no need to book. Each family or social group will have a table to use, up to a maximum number of tables. As tables are vacated, new participants can take part, after the table and LEGO Bricks have been sanitised.
For more information about Brick City and associated events and opening times, and opening hours for the Treasure House café, visit the East Riding Museums website, www.eastridingmuseums.co.uk and follow on social media:
@BeverleyArtGallery on Facebook and Instagram
@BevArtGallery on Twitter