BOUNCERS by John Godber at the ERT!
Mon 23rd October 2023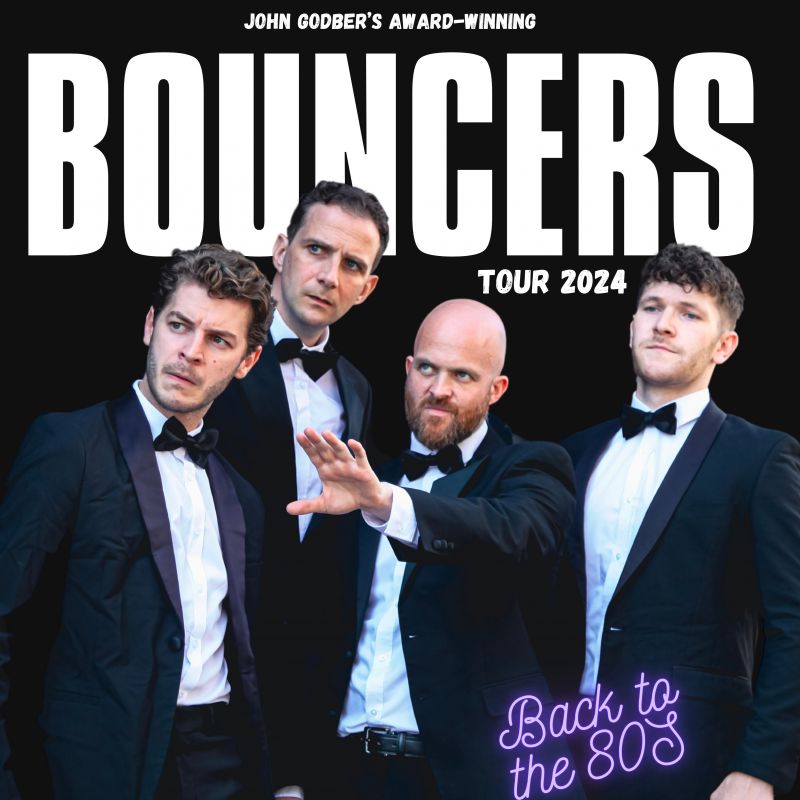 Northern touring theatre company, the John Godber Company is delighted to be bringing John Godber's iconic northern play "Bouncers" to the East Riding Theatre March 2024, after their smash-hit 2023 tour!
"Lucky Eric, Judd, Les and Ralph are the original men in black as they tell the tale of one night in a Yorkshire disco in the 80's in this outrageous parody of Saturday Night Fever! All the gang are out on the town, the boys, the girls, the cheesy DJ, the late-night kebab man, and the taxi home, all under the watchful eyes of the Bouncers."
John Godber said: "We are delighted to be taking Bouncers back to the hey day of disco and the 1980's. Looking back there was so much wrong with the decade but also so much to celebrate, this new production dances a balance between what was great and what is cringe-worthy now!"
The play is widely studied across GCSE/A Level and University syllabuses and has been regarded as a 'social phenomenon' by The Guardian. It's one you don't want to miss!
The show features Yorkshire actors George Reid and Frazer Hammill, who are returning performers for the John Godber Company, as well as newcomer Tom Whittaker.
The John Godber Company Present Bouncers at the East Riding Theatre, 12th-23rd March. Tickets are sure to go fast, especially for schools: https://www.eastridingtheatre.co.uk/bouncers/