Booking now open for the online East Riding Festival of Words
Mon 28th September 2020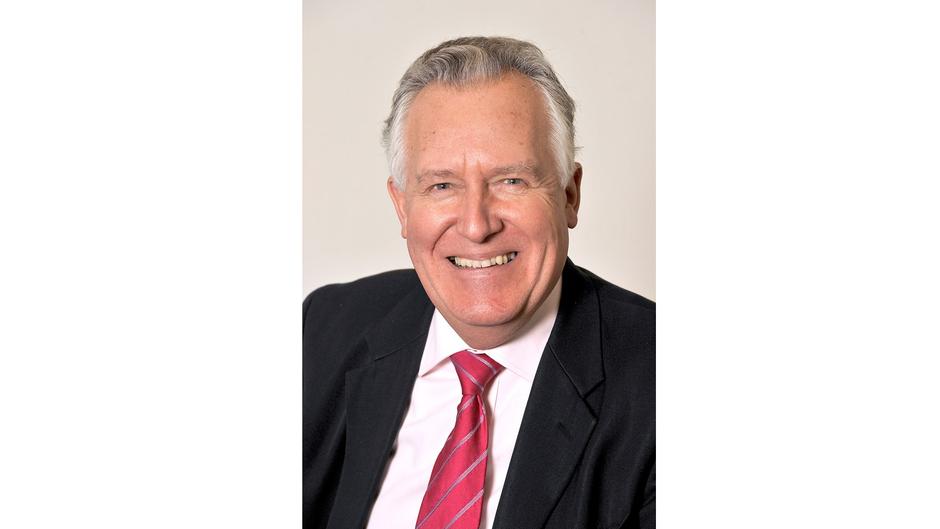 The East Riding Festival of Words is back for 2020 – with a varied programme of free online events, featuring a range of popular authors. Bookings opened today (Monday, 28 September) at 10am.
The team at East Riding Libraries have put together the programme, based on their knowledge of the most sought after writers in the East Riding.
Popular local author Louise Beech will be the Author in Residence for the Festival. Her latest book 'I Am Dust' is the East Riding's 'Big Read' 2020 and on Thursday, 15 October at 7.00 pm there will be a chance to join an online conversation with Louise and BBC Radio Humberside's Fiona Mills, talking about 'I Am Dust' and all things books.
Friday, 16 October at 7pm will see an online chat with Peter Hain, chaired by Paul Hughes. Peter Hain was brought up in South Africa and moved to the UK when his anti-apartheid parents were forced into exile in 1966. He was a leader of the Anti-Apartheid Movement and the Anti-Nazi League during the 1970s and 1980s. A Labour MP between 1991 and 2015 and a senior government minister for twelve years, he chaired the UN Security Council, negotiated international Treaties curbing nuclear proliferation, banning the trade in blood diamonds and the 2007 Northern Ireland peace settlement. Hain has written or edited twenty-one books; his first fiction book, 'The Rhino Conspiracy', is an epic tale of corruption, collusion and courage set in contemporary South Africa.
The focus shifts to crime writing on Saturday, 17 October, with a day of online conversations chaired by Nick Quantrill. First up will be L J Ross at 10am. A fabulous storyteller, this international bestselling author is best known for creating atmospheric mystery and thriller novels, including the DCI Ryan series of Northumbrian murder mysteries, which have sold over five million copies worldwide. Her latest trilogy features forensic psychologist Dr Alex Gregory and a switch in location to Co. Mayo, Ireland.
At 12pm, bestselling crime authors Vaseem Khan and Abir Mukherjee will examine the critical period of Indian history from the 1920s to just after Indian Independence in 1947. In these three decades the Quit India movement, led by Gandhi, achieved its goal of ousting the British - but at a heavy cost. Through the lens of their crime fiction, Abir and Vaseem will bring to life an era that has helped shape the modern India that we know today.
At 2pm, exploring our fascination with Urban Noir, Marnie Riches and AA Dhand discuss the worlds of their hard-boiled detectives Harry Vardee, George McKenzie and Bev Saunders. Whether Bradford, Manchester or London, the cities themselves become characters in these gritty crime novels set against the canvas of gloomy northern climates and infused with the corruption, injustice and inequality of urban life.
The day continues at 4pm with Stuart Turton, whose debut novel "The Seven Deaths of Evelyn Hardcastle" won the 2018 Costa First Novel Award.
Rounding things off at 6pm will be Ben Lamb, a cultural theorist based at Teesside University, who has written the first comprehensive study of television police series in the UK. He shows how British TV's most popular genre has developed from 1955 to the present. He covers all the most popular series that have helped to shape the cultural landscape over the last 50 years – from Dixon of Dock Green to Z Cars, The Sweeney, Frost, and Happy Valley.
The final day of the Festival will be Sunday, 18 October, and the line-up includes an online panel discussion at 12pm on Myth and Magic in historical fiction. Led by Louise Beech, the panel features Nydia Hetherington, whose novel "A girl Made of Air" is a lyrical and extraordinary debut packed with myth magic and folklore. Natasha Pulley is the bestselling author of 'The Watchmaker of Filigree Street' and 'The Bedlam Stacks'. Her latest novel, "The Lost Future of Pepperharrow" returns readers to the singular universe of The Watchmaker of Filigree Street in this sequel set in a gloriously gothic Japan.
At 2pm, there will be a chance to travel online with David Reynolds as he sets off to explore US Route 50, one of the few remaining two-lane highways running right across the United States from the Atlantic to the Pacific.
Concluding the Festival at 4pm will be 'Aston Martin' - a story of spies, speed and hard-driving genius: a driver's love letter to one of the world's best-loved machines, by bestselling author, racer and stunt driver Ben Collins. Ben explores the car with the double-o prefix from a unique perspective behind the wheel, carving through country lanes in his father's V8 Vantage, driving Aston Martins in four James Bond movies and competing against them in the legendary Le Mans 24-hour race.
Councillor Shaun Horton, portfolio holder for coastal regeneration and tourism, including culture and leisure, said: "This is a superb programme for our online Festival of Words in 2020, and it will offer thought provoking discussion and enjoyment to everybody who is able to join in!"

All the events will be free and will be online, but must be booked online at www.festivalofwords.co.uk
Booking opened on Monday, 28 September at 10am.