Bishop Burton College celebrates student success
Thu 7th July 2022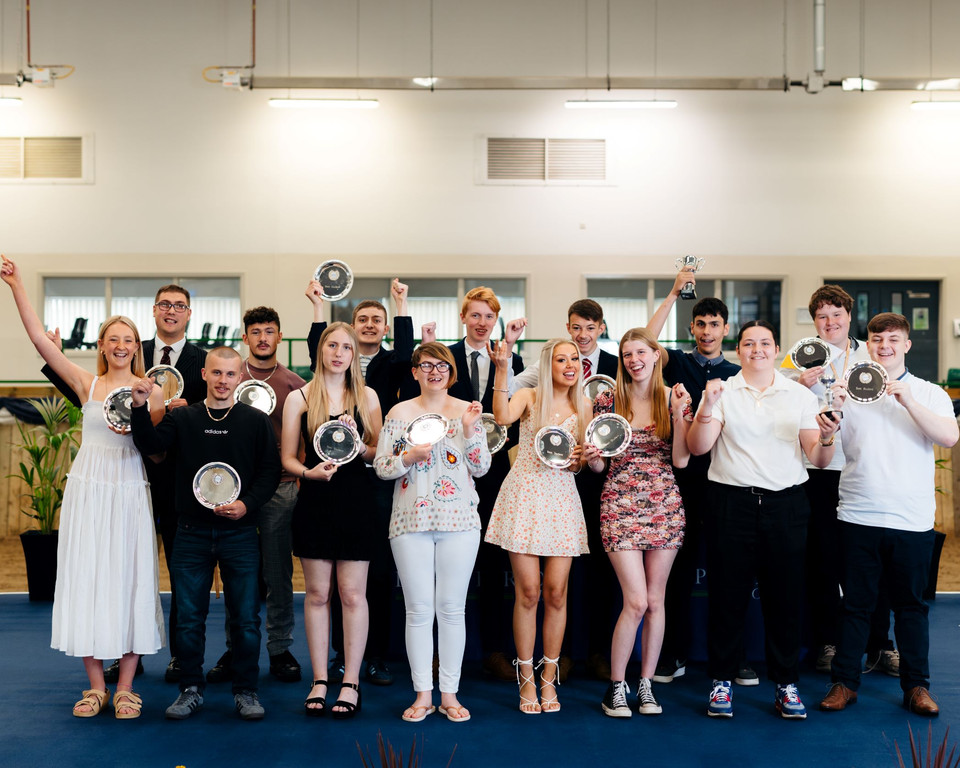 Bishop Burton College hosted students, friends and family, industry partners and special guests for two celebration events to acknowledge student success at the Bishop Burton Arena.
The annual events are an opportunity to recognise and applaud the hard-work and achievements of those students completing courses this Summer. After hosting the events online for the past two years the college was thrilled to be able to once again run the event in person. Following a warm welcome from Chairman of the Governors, Alan Menzies, students completing courses in a range of subjects including agriculture, equine, animal management, engineering, sport, art and design, business, public services and education and childcare were presented with certificates of achievement by their Course Managers.
Trophies were also presented to students who had won individual honours, by Deputy Principal Kate Calvert. These included a number of awards for Best Student across subject areas and several specialist awards and trophies.
Kate said "This event is very special for everyone at the College and it was wonderful to be able to welcome friends, family, industry partners and special guests. Huge congratulations to all the students celebrating their success. We are extremely proud of all they have achieved and we wish them all the very best for their future careers or continuing education."
A series of films entitled Final Thoughts were made to showcase student achievements. These inspirational stories explore the students experiences at College and their thoughts as they move onto their next steps and the future.
A Vote of Thanks was given by Student Association Vice President, Jack Bowler who commented "What better way to finish our time at Bishop Burton, than by sharing some of the incredible experiences we've had as a student body? A huge thanks to our friends, family and the amazing teaching and support staff – we couldn't have done it without them and are grateful for all the amazing memories we will take with us as we move onto the next chapter of life. We're ready for the future and whatever comes next!"
There are still places available to start at Bishop Burton College this September.