Bishop Burton College celebrates 100% T-Level pass rate
Fri 26th August 2022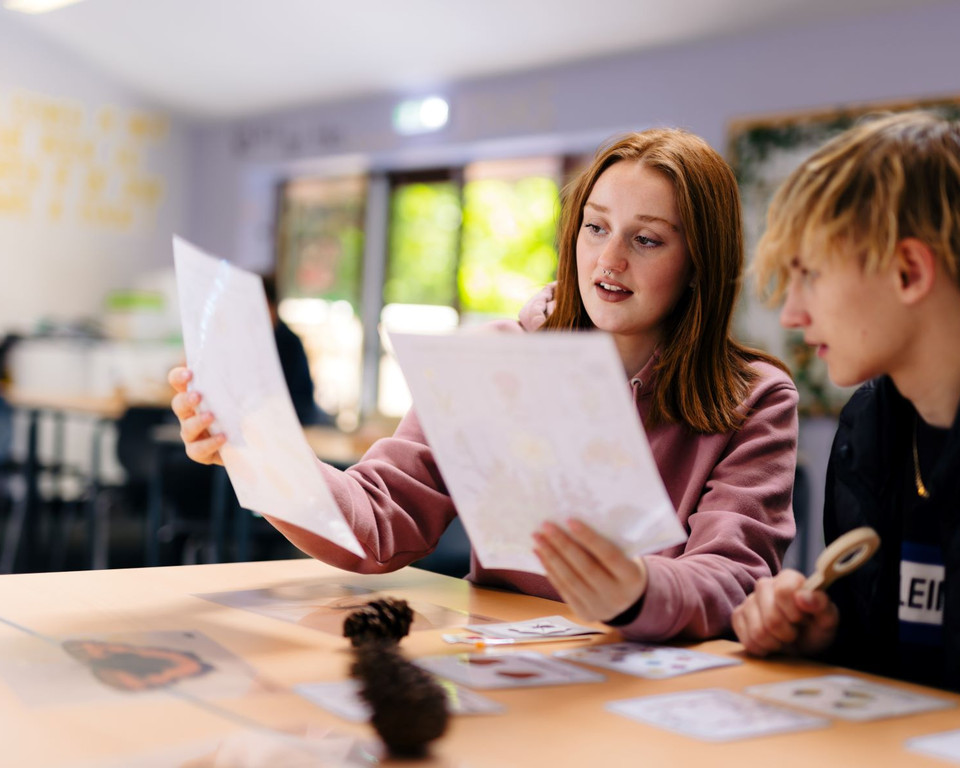 T Level Education and Childcare students at Bishop Burton College are celebrating after achieving a 100% pass rate.
The college is particularly proud of this result as it was part of the first wave of education providers pioneering the delivery of the innovative T level qualifications. Equivalent to 3 A Levels, T levels are ideal for students who have a specific career goal in mind and enjoy an academic route. The students had to complete 750 hours in an industry placement in addition to time spent in college. This provides students with theoretical academic learning alongside the opportunity to put this into practice in an education setting.
The Year 2 cohort are amongst the first in the country to achieve this ground-breaking qualification, with 81% of students achieving a Merit or above and 36% a Distinction. The Year 2 students had a challenging start to their T level experience thanks to the national pandemic. However, despite the difficulties this presented all of the students completed 100% of the required placement hours.
T Level Second Year Course Manager, Helen Stanway commented "This is an absolutely outstanding achievement, in the face of significant adversity. We are incredibly proud of the commitment and tenacity the students have exhibited. We have received nothing but positive feedback from our employer partners, their success is very well deserved."
The students are moving onto a wide range of destinations with some going straight into industry as early years and childcare professionals and others continuing with their studies at University in courses such as Youth Studies and Criminology, History and Teaching.
Kira Denman, who is moving onto to university, achieved a distinction and said "I am very happy with my result and this achievement is largely due to the support from my Course Manager Rachael Chapman."
Not to be outdone, the Year 1 Education and Childcare T Level students have also excelled, with 100% pass rate.
Despite T levels being a relatively new qualification, the college is finding students are responding incredibly well to the combination of college study and practical work placement; with the employer placement reinforcing and embedding the academic foundations of the course providing students with the outlet to put all they've learned into practice.
First Year Course Manager Laura Try said "We are seeing students' confidence growing immeasurably throughout the course. Despite the academic nature of T Levels, which is intensive, the employer placements foster and nurture students' enthusiasm and passion to work within the sector. A great example of this are students who have specific learning difficulties. Whilst the college-based learning could prove more challenging for them, the process of translating all they have learned in practice resonates and embeds that theoretical knowledge."
Busy Bees Nursery in Beverley, has had placement students during the last academic year. Beth Skinner, Nursery Director, said of their T Level placement experience "The T Level placement students we have been fortunate to have working with us have demonstrated to us first hand just how amazing this approach is. We are able to work alongside these young people to help them develop and grow their skills to become confident and highly capable early years practitioners. The benefits derived from this are evident in the value and contributions they make during their time with us and longer term, to the industry as a whole. The hands-on experience of the T Level placements is helping to prepare the next generation of well-trained employees for the sector."
With over 20 T-Level options available for students nationwide, Bishop Burton launched T-Levels with the Education and Childcare qualification in 2020, added Health in 2021 and are excited to introduce further T Level qualifications in Agriculture, Construction and Management and Administration in 2023.
Bishop Burton is still accepting admissions for courses this September. To find out more about the full course provision please www.bishopburton.ac.uk