Beverley's Genuine Gents survives lockdown as 'A cut above the rest'
Fri 11th September 2020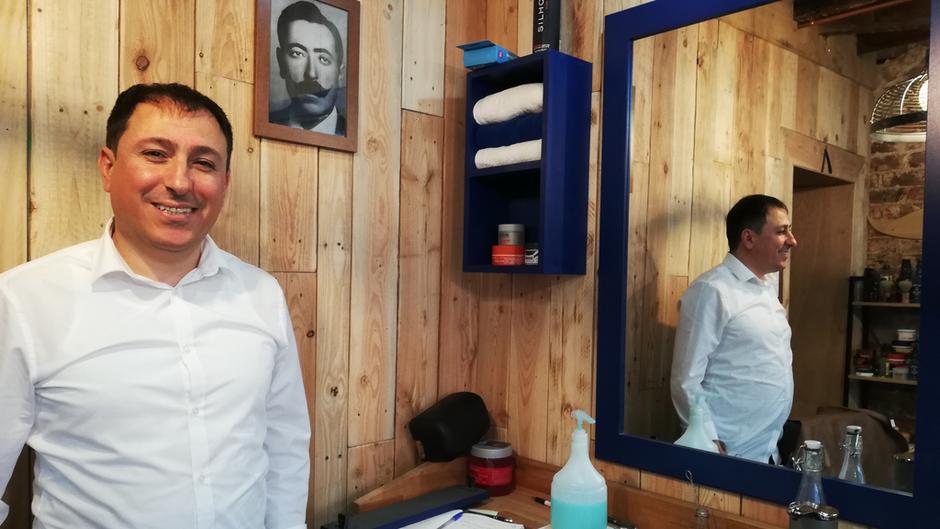 When Genuine Gents opened its doors on Beverley's Butcher Row for the first time back in February, the owner had little notion they'd have to shut only a few weeks later as Covid-19 lockdown restrictions kicked in.
Since Oscar Dugan re-opened again on July 4, this unique barbers has been making a name for itself as the latest addition to the town's men's hairdressing scene.
Oscar attributes their survival and success to his team's never-say-die attitude.
"We stuck in there. We stayed positive and always believed we would come out the other side and start building the business for the future," said Oscar, who works alongside Brian Nosa and Benar Majid.
"We have invested so much time, effort, care and energy into launching Genuine Gents, let alone the financial input, that we simply could not just give up - no matter the uncertainty we all faced.
"We wanted to show that we had some thing different here at Genuine Gents, a high quality, family and community oriented place where all are welcome; we wanted to prove we were a cut above the rest."
And so far, Genuine Gents looks to be achieving just that with a five-star Google review rating from customers who come away impressed with Genuine Gents full barbers service including hair cut (with free hair wash); wet shave (with free hot towel massage steamer); wax ear and nose; beard shape and beard trim, and reduced price special offers for pensioners and children.
For Oscar, who has lived in Beverley for the last 15 years, Genuine Gents harks back to his early life growing up in a Kurdish village in mountainous eastern Turkey, when he used to go to the barbers with his father, whose photo hangs on the wall at the back of the shop.
"It was one of the most memorable parts of my childhood,"adds Oscar, "listening to the older men in the village talk to each other, the tea and the coffee, and stories as sharp as the scissors; it was never 'just a haircut'. I wanted to create that same spirit here."
That memory has sparked Genuine Gents current 'Father and Son' special offer:
'Fathers, if you come with your son below the age of 12 and you both have a haircut... Your son only pays £1!' See here.
Genuine Gents operates full Covid-19 safety restrictions including masks, visors and covering as well as sanitising. See here for more information.
You can find Genuine Gents at 28 Butcher Row, Beverley HU17 OAR. Opening Times: Mon - Sat: 9am - 6pm; Sun: 10am - 5pm.