Beverley Town Football Club announces partnership with Jump inc Flemingate
Thu 6th January 2022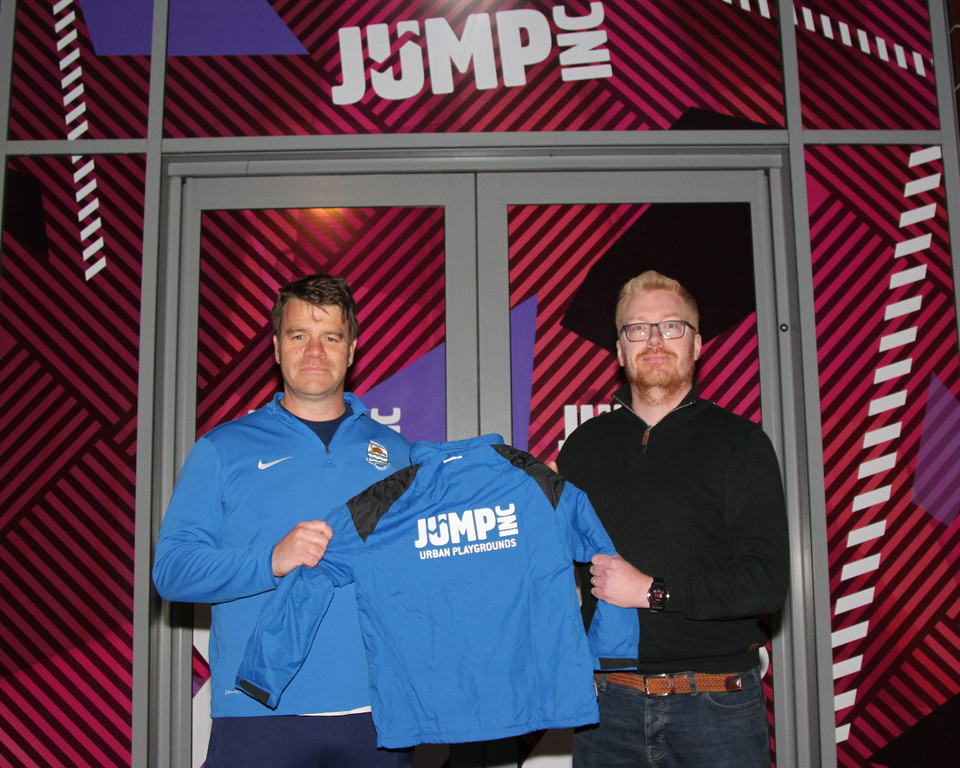 Beverley Town Football Club are delighted to announce a significant sponsorship agreement with JUMP INC of Flemingate.
The agreement sees Jump Inc provide several discounts and incentives to players at the club, as well as a significant financial contribution towards the club development fund. Jump inc have also provided winter Jackets to Beverley Town Saints under 11`s, which provide the team with fantastic looking winter wear.
Beverley Town Football Club Development Officer Richard Jagger was delighted with the partnership "As one of the Towns biggest grassroots football club, with over 25 teams starting at under 7`s up to open age men's and ladies' teams, we are delighted that Jump Inc have agreed to partner us. The level of incentives and rewards for our players really is fantastic, and we hope to see all our teams enjoy the excellent facilities at Jump Inc. The financial commitment made by Jump Inc really is huge for us as a club, as we look to embark on an exciting project to develop our Norwood ground, ultimately with promotion and the addition of floodlights.
" Head of Marketing at Jump Inc, Emma Towse-Bertram commented "One of our priorities is to improve engagement with the local businesses, and work with the community to build stronger partnerships and excitement around the brand."
"We're really excited to provide an inclusive activity for the players and their family, especially once the developments make progress next year as we see the refurb come to life the unit next door. This is when Jump inc will really make a statement for the local area becoming bigger and better with the addition of trampolines, huge slides, zip lines and loads more for everyone to experience. There's multiple health and wellbeing benefits to the activities on offer at Jump, which ties hand in hand with the clubs training - they can have fun and work up a sweat."
Photos Attached: Beverley Town Saints Under 11`s in their new Jackets sponsored by Jump Inc.
Photographer credits, Paul Adamson (Club Photographer)