Beverley stylist wins Afro Hairdresser of the Year at HJ's British Hairdressing Awards 2020
Wed 2nd December 2020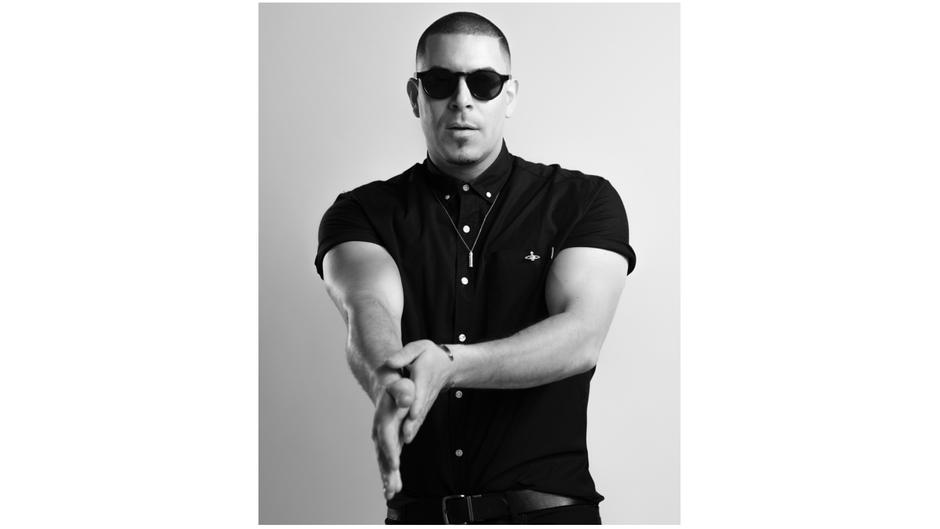 Rick Roberts hairdresser from Beverley has been crowned Afro Hairdresser of the Year 2020 at HJ's British Hairdressing Awards, sponsored by Schwarzkopf Professional.
Rick Roberts from Rick Roberts hair salon fought off strong competition and stood out from a star-studded line up of the country's best-known stylists to gain the top spot in this fiercely contended category.
Judged twice by a panel of hairdressing legends and British Hairdressing Awards Hall of Fame members, Rick claimed his status as the best Afro hairdresser after showcasing phenomenal original hair work which demonstrated not only technical skill but a fantastic creative vision.
HJ's British Hairdressing Awards celebrate the people producing the very best hairdressing work across England, Northern Ireland, Scotland and Wales. For the first time in its 36 year history, the 'Oscars' of the hair world could not be held in person at the Grosvenor House, A JW Marriott Hotel, and instead went live and virtual on Monday 30th November – giving an opportunity to celebrate the success and talent within the industry and share the prestige and excitement of the event to an even wider audience.
Finalists were each given 'tickets' for their very own virtual room where they could watch and celebrate with their teams, friends and family while the industry and clients could also show their support by tuning in to a live stream of the event which was hosted by television personality Rylan Clark-Neal on the Hairdressers Journal International Facebook page.
In another first for the awards, the beautiful trophy arrived with the winners the following day, enabling them to continue the celebrations and a chance to get the all important photo opportunity. Rick's award was one of 18 trophy wins on the night in a line-up of ten regional and eight specialist awards.
Commenting on the win, Jayne Lewis-Orr said; "A huge congratulations to Rick. This win is a phenomenal achievement, particularly after the difficulties faced by the industry this year. Rick's hair work demonstrated exceptional vision, skill and creativity, gaining him recognition as one of the best in the business.
"This year's British Hairdressing Awards will certainly go down in history as one of the most challenging but rewarding events we've ever organised. The fighting spirit of the hair community shone through, despite not being together in person, and the reception from our virtual viewers was truly uplifting. I'm so pleased we had this opportunity to share the achievements of these truly outstanding stylists with all their supporters near and far."
Delighted with the win, Rick said: "Wow! I am shocked, very shocked. I want to say a massive thank you to Richard Miles, Schwarzkopf Professional and everyone that supported me. I am up against my friends, so I want to dedicate this award to every hairdresser who has helped support the industry throughout this difficult time.
"Thank you everyone in the NHS, without you we wouldn't be here. This Covid 19 will not beat us. And as always, I dedicate this award to my beautiful wife Zoe and of course my two boys, Mason and Zander. And anyone who has children with autism I understand what you're going through. My children picked two of these images so this is for them. Thank you!"
"Sponsoring HJ's British Hairdressing Awards is a great privilege," says Julian Crane, Schwarzkopf Professional General Manager UK and Ireland. "In a record year for entries, showcasing the highest calibre of hair work, we have been extremely impressed at the outstanding application of creative techniques.
"The awards are a true celebration of our industry and it is an honour to join Hairdressers Journal International in recognising the very best of UK and International hair talent. I am delighted for Rick who should be incredibly proud of his achievement."
The British Hairdressing Awards have launched the careers of a host of household names from John Frieda and Nicky Clarke, to TV stylists Lisa Shepherd and Andrew Barton.
Specialist Category Winners 2020:
British Hairdresser of the Year: Sally Brooks, Brooks & Brooks
Afro Hairdresser of the Year: Rick Roberts, Rick Roberts Salon
Artistic Team of the Year: MODE Artistic Team, MODE Hair
Avant Garde Hairdresser of the Year: Sylvestre Finold, Metropolis Hairdressing
Men's Hairdresser of the Year: Andrea Giles & Terri Kay, Mark Leeson
Newcomer of the Year: Kate Drury, MODE Hair
Schwarzkopf Professional British Colour Technician of the Year: Clayde Baumann, D&J Ambrose
Trend Image of the Year: Sharon Malcolm, Sharon Malcolm Hairdressing
Regional Winners 2020
Eastern Hairdresser of the Year: Lisa Graham & Joseph I'Anson, Mark Leeson
London Hairdresser of the Year: Daniele De Angelis, TONI&GUY Shoreditch
Midlands Hairdresser of the Year: Nick Malenko, Royston Blythe
North Eastern Hairdresser of the Year: Jonathan Turner, Hooker + Young
North Western Hairdresser of the Year: Marcello Moccia & Karen Perry, Room 97 Creative
Northern Ireland Hairdresser of the Year: Julie Cherry, Shane Bennett Salon
Scottish Hairdresser of the Year: Dylan Brittain, Rainbow Room International
Southern Hairdresser of the Year: Thomas Hills, TH1 Hair
Wales & South West Hairdresser of the Year: Craig Chapman, Craig Chapman Salon
International Collection of the Year: Silas Tsang, Blushes
Hall of Fame 2020: Winning the same category three times:
Mark Leeson, Mark Leeson
Martin Crean, MODE Hair