Beverley Open Studios 2022
Mon 5th September 2022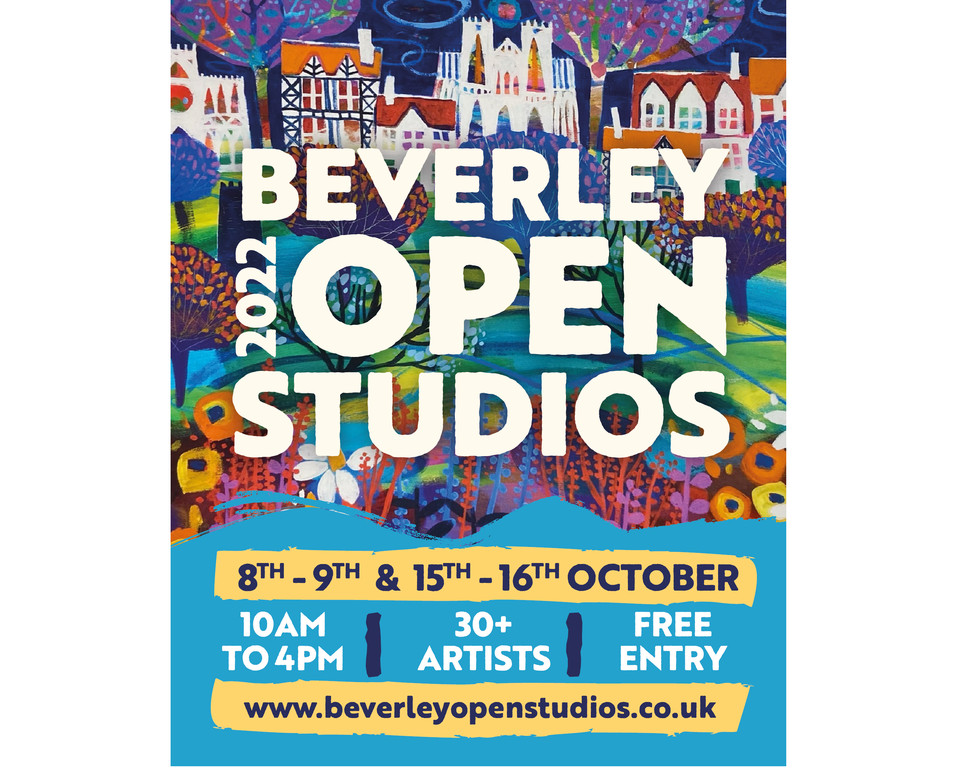 Discover a wealth of artistic and creative talent hidden behind the studio doors of Beverley. For two weekends in the middle of October Beverley artists will be opening up their studios and homes to the public. It is a wonderful opportunity to see behind the scenes of Beverly's creative community.
Visitors will be able to chat to the artists, watch them at work, hear about what inspires them - and what challenges them - and there is, of course, the opportunity to buy that special piece of work directly from the artist.
Beverley Open Studios are also excited to have four local galleries and the ERT Theatre joining them. These galleries showcase a diverse range of local artists and are well worth exploring.
There is so much to see over the weekends whether your interest is in jewellery, pottery, sculpture, photography, oil paintings, watercolour paintings, glassware, mixed media work, prints and print making, or even wonderful cushions to brighten up the home – there will be something for everyone.
The event takes place on the weekends of 8th – 9th and 15th-16th of October and all entry is free.
For more information including a map and access to artists' websites please go to www.beverleyopenstudios.co.uk.. Leaflets available at the Tourist information desk in the local library, local galleries and many other outlets.