Beverley Minster daisies back on the market for final fundraising push
Thu 3rd August 2023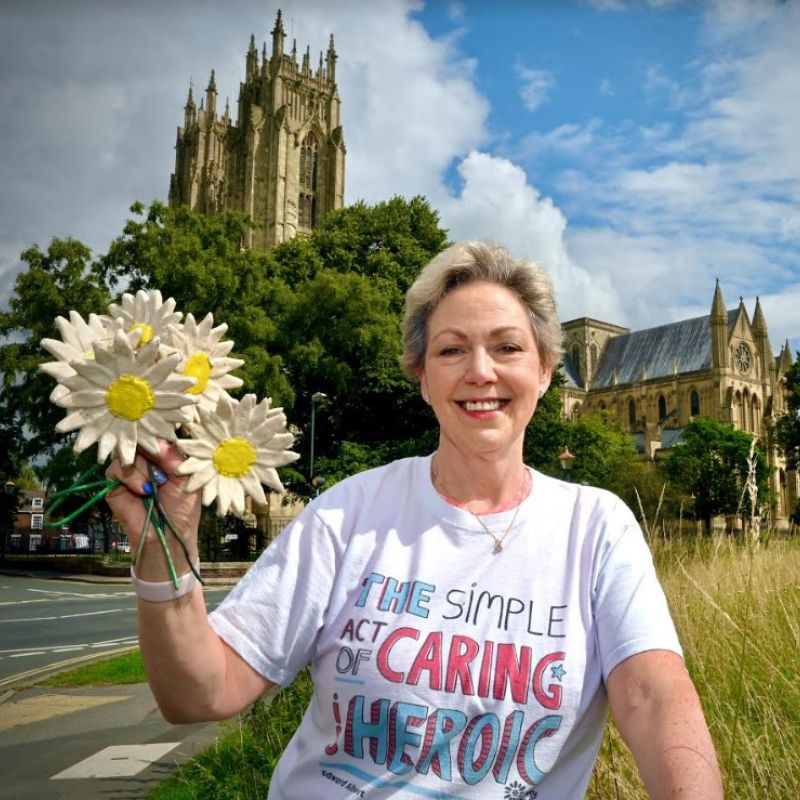 Supporters of a regional medical charity are being given one last chance to snap up a crop of ceramic daisies which has been raising funds for the last six years.
Artist Mark Teale originally crafted 500 daisies in 2017 for sale in aid of the Daisy Appeal, which works to improve accuracy and detection rates for people with cancer, heart disease and dementia in Hull, East Yorkshire and Northern Lincolnshire.
Half were sold and the rest were planted in the grounds of Beverley Minster, where they remained until 2020 when they were relocated to Castle Hill Hospital in Cottingham, brightening a courtyard at the Queen's Centre for the enjoyment of patients, visitors and staff.
Now, with the courtyard being given a facelift, they have gone on sale again. The charity has around 150 available via its online shop for just £5 each plus postage and packaging. Alternatively people can buy the daisies in person from Guest & Philips jewellers at Saturday Market in Beverley.
The daises have a 7cm diameter and a 40cm stem and were created by Mark at Wentworth Pottery, Aldbrough.
Clare Levy, Fundraiser at the Daisy Appeal, said: "We are so grateful to Mark for using his skills to create the daisies and to the people who have bought them over the years.
"The project has raised thousands of pounds from the initial sale and more recently from purchases of the installation at the Queen's Centre, where people have experienced first hand how the Daisy Appeal helps people.
"The removal of the daisies means we are now able to offer them for sale one last time, and hopefully people will give generously for something which can brighten up homes, gardens and workplaces and raise funds for a very important cause."
Since its foundation in 2002 the Daisy Appeal has raised more than £22m. The Daisy Appeal Medical Research Centre opened on the Castle Hill Hospital site in 2008 and was followed, in 2014, by the opening of the Jack Brignall PET-CT Scanning Centre, housing the first in a new type of Siemens scanner in the country.
The MIRC has been built at a cost of £8.8m and will become operational later this year.
To find out more about the Daisy Appeal and to purchase the daisies please visit www.daisyappeal.org
Picture details
Pic shows Claire Levy, Fundraiser at the Daisy Appeal, with a fistful of daisies outside Beverley Minster.