Beverley Jubilee Shop Now Live
Thu 7th April 2022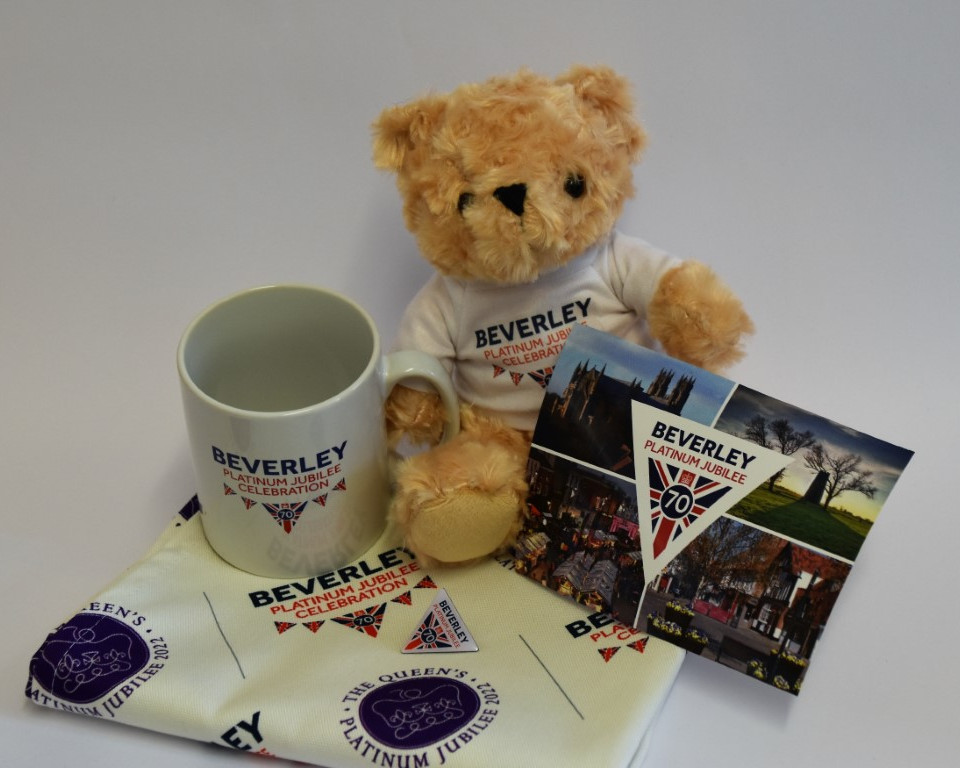 The official merchandise store for Beverley's Platinum Jubilee celebration is now live so get your orders in now!
Commemorate the Platinum Jubilee in Beverley with special memorabilia and explore everything your one stop place to buy Jubilee merchandise has to offer in the build up to the event. Merchandise is also available to buy on the day subject to product availability, so order now to ensure you get your items.
In local support of Beverley Cherry Tree Community Centre, the online shop for the Platinum Jubilee in Beverley features limited edition items, including a Jubilee Bear, Jubilee Mug, Jubilee T Towel, Jubilee Pin Badge and a Commemorative Postcard. There is also a special Commemorative Jubilee Pack on offer.
The Beverley Cherry Tree Community Centre provide local free top quality legal advice and assistance in welfare benefits, debt advice, consumer advice, employment advice and advocacy.
Make sure you've saved the date June 3rd in your diary as Beverley Town Council is organising a day fit for a Queen. Whether you want to hear the symphonic sounds of our orchestras in Saturday Market, chill out to the acoustic tunes and have your cup of tea in the Coronation Garden or want an upbeat vibe over at Flemingate it'll be an event to remember!