Beverley Fringe Line Up 2021
Tue 8th June 2021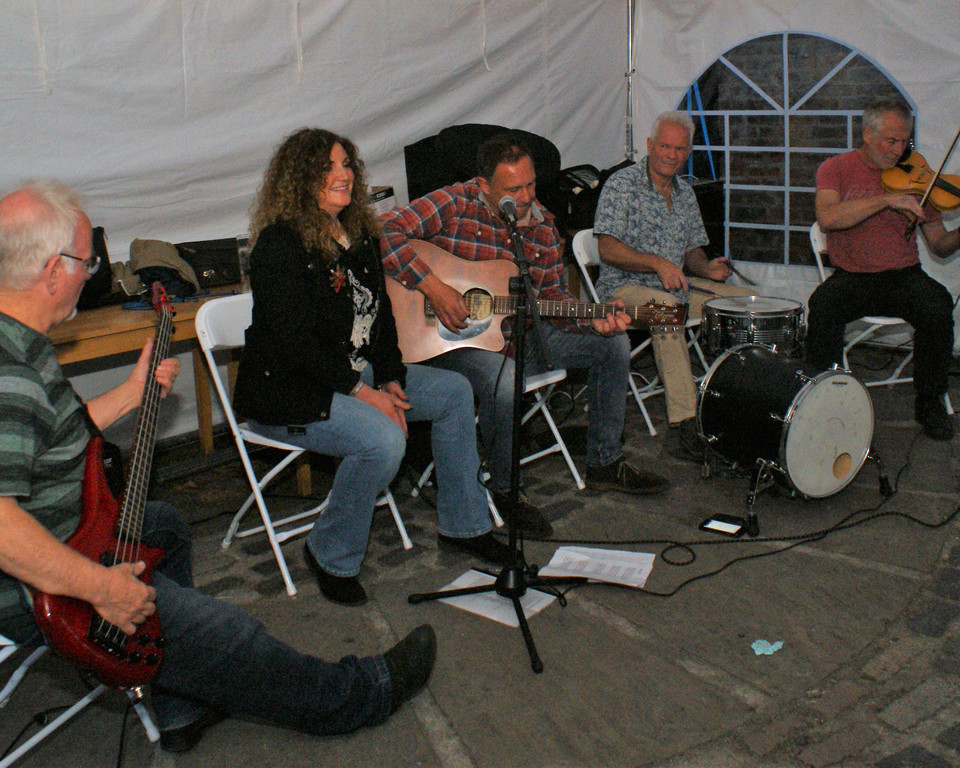 Beverley Fringe have teamed up with Stage4Beverley this year to deliver an action packed weekend of events for music fans, so you can expect a a mix of online and 'real life' (covid-safe, within restrictions of course) events this Beverley Fringe!
One of the organisers said: "Things are looking good but it's proving another challenging year for the festival scene. We were determined to put together as near 'normal' fringe as we could this year so we decided put together a mix of online and 'real-life' events."
"We hope everyone will get involved and support the great artists we have booked and we're confident of a return to normal in 2022".
There will be the usual opportunities for musicians to get involved. Please follow us on Facebook 'Beverley Fringe' to find out the full programme and all the latest information.
Beverley Fringe Line Up 2021
Thursday 17th June
19.30 CONCERT The Beckwater Bushwackers 'Laid Back' – Monks Walk
20.00 CONCERT: STAGE4BEVERLEY's Summer Outing: Juan Martin – Toll Gavel Church*
Friday 18th June
19.30 CONCERT The Ragpickers supported by Colin Metcale – Monks Walk
19.30 ONLINE FACEBOOK CONCERT : Around Beverley' feat. Pavey Ark, Rachel Croft, Katie Spencer on Beverley Fringe Facebook Page
Sat 19th June
10.00 BUSKATHON (Musicians welcome - Meet outside The Angel Pub)
10.00 – 16.00 'LIVE STREAM STAGE' - WAFFLE 21
13.00 Open Acoustic Folk Session hosted by Roy and Emily - Monks Walk
14.00 CONCERT: STAGE4BEVERLEY's Summer Outing: Michael Nagasaka & Martyn Potter – Toll Gavel Church*

17.30 CONCERT 'Appalachian Revue' Americana – Monks Walk
19.30 CONCERT The Nick Rooke Experience – Monks Walk
19.30 CONCERT: STAGE4BEVERLEY's Summer Outing: Members of The Waterson Carthy Family in Conversation – Toll Gavel Church*
19.00 EVENING CONCERT with Dan Webster, Grace Christiansen and Harriet Rose – Waffle 21

21.00 CONCERT with The Trappist Monks – The Sun Inn

Sunday 20th
10am BUSKATHON (Musicians welcome - meet outside The Angel Pub)

10.00 – 16.00 'LIVE STREAM STAGE' at Waffle 21
14.00 Acoustic Open Session at Monks Walk hosted by Laura Douse

16.00 CONCERT: THE SMUGGLERS – The Sun Inn
18.30 CONCERT: Under the Hill – The Monks Walk
20.00 CONCERT: STAGE4BEVERLEY's Summer Outing: Steve Knightley – Toll Gavel Church*
* ticketed event