Beverley Folk Festival returns once again in 2023, over the weekend of 16-18th June.
Wed 12th April 2023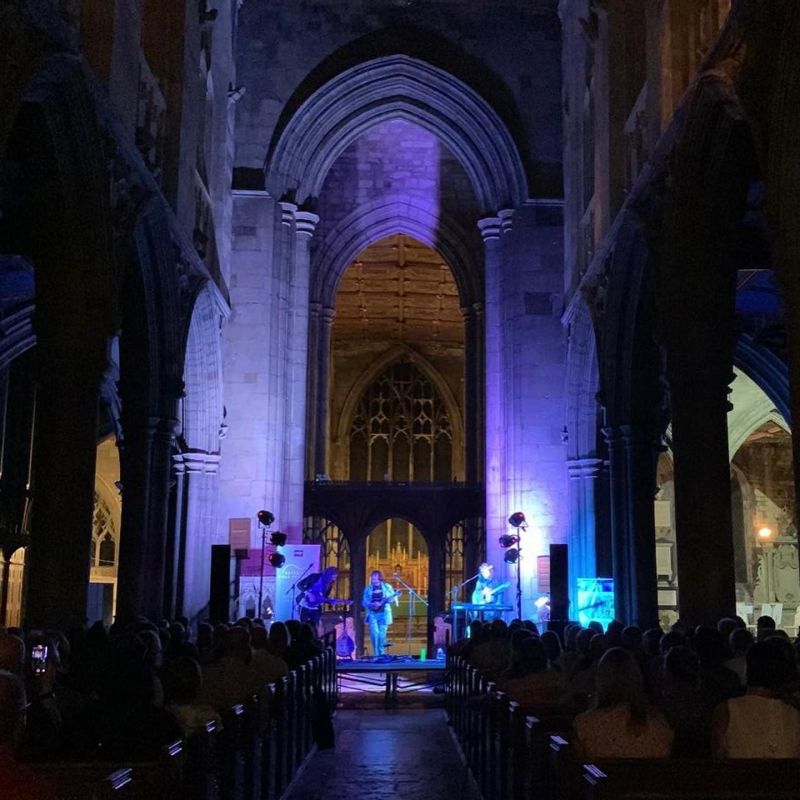 With a star-studded lineup of the best of national and local acoustic, folk and Americana acts, it proves to be the biggest and best year yet for the festival which previously operated under the Beverley Fringe title from 2018-2021.
Supported by main sponsor Risby Homes - and with support from East Riding of Yorkshire Council and TC Group, the 2023 programme has now been announced.
Friday 16th kicks off in usual 'Big Gig' style at St Mary's Church, with award-winning folk trio The Magpies — plus support from local rising 'cinematic folk' outfit Pavey Ark.
Saturday is filled with music; from Morris dancing and busking in the streets, to a free 'folk taster' workshop at St Nicholas' Church, and free acoustic concerts at East Riding Theatre cafe and The Monks Walk. Saturday evening sees a special 'Songwriters in the Round' concert at St Nicholas' Church featuring Edwina Hayes, Katie Spencer, and Emily Slade, and the return of the popular Ceilidh dance event, which this year takes place at The Armstrong Centre.
The famous 'Late Night Club' finishes off Saturday evening at the East Riding Theatre cafe bar - providing a perfect wind-down with some exclusive performances from surprise special guests.
Sunday's headline act, the hugely popular string-based six-piece Hannah Moule & the Moulettes take to the stage of the East Riding Theatre, supported by acclaimed local singer-songwriter Ellie Pollard.
One of the organisers Phil Simpson says "We are delighted to once again present a grassroots led, yet ambitious festival for our great town. The music scene we have here is fantastic all year round, and one of the aims of the event is to promote and develop that."
As usual there are lots of opportunities for musicians to get involved and open sessions 'just turn up and play' are planned each day at The Sun Inn and The Monks Walk-who are also presenting a great lineup of music including Hull's own Hillbilly Troupe, and newly-formed Irish-flavoured six-piece Paddy and the Portermen to name only two.
This year a campsite is also on offer, kindly provided by the Beverley Rugby Club on Beaver Park.
For more information and to buy tickets, visit www.beverleyfolk.com