BEVERLEY COUPLE TO CHAMPION LOCAL PRODUCERS WITH THE OPENING OF NORTHMEN SPIRIT AND BAR SEVEN93
Mon 13th February 2023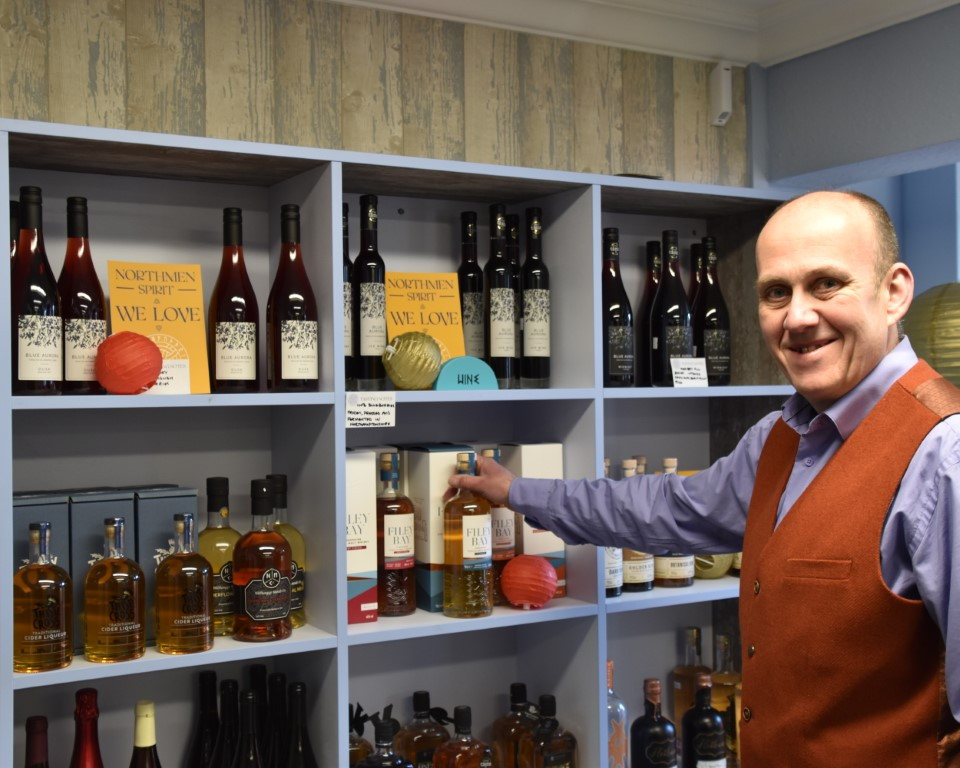 A burning passion to champion the bounty of riches from the artisans of Yorkshire, modern Northumbria and all points north has become a reality for a Beverley couple with the opening of NORTHMEN SPIRIT and BAR SEVEN93 in the town.
Situated in Cross Street, the bottle shop and bar celebrates producers of specially-selected craft beer, spirits and wines, made by independent local distilleries, breweries and vineyards, where the focus is on small batches of individual, high quality products.
Tony, who was born in Beverley and is the manager of this small family business, said: "Heather and I share a mutual passion for hunting out and showcasing very special- but often little known- small batch wines, beers and
spirits and making them readily available to the people of Beverley".
"Craft Beer Breweries make a huge effort to produce and then deliver their beers in top condition, so at Northmen Spirit we have invested in a bank of display fridges to ensure that all of our hop forward beers are refrigerated so that customers can enjoy them in the best condition possible".
Northmen Spirit, which draws inspiration from the Norsemen who raided the region in the eighth and ninth centuries, before
settling and trading, will stock local produce such a small batch of gins from Hothams in Hull and Northern Fox Gins in
Beverley, award-winning wines from Laurel Vines Vineyard near Driffield as well as Nidhoggr Mead from York and Twisted
Roots Rum from Bridlington.
Heather, who was born in Northumberland added:"By hosting regular events including Tasting Evenings throughout the year we hope to make our customers more aware of the fantastic local producers and the wonderful stories behind their
brands.
"Our small micro bar on the first floor will have 8 keg lines where we will have a rotating selection of tasty offerings from our
brewers as well as a range of the wine and spirits we stock in the Bottle Shop."
"Being an independent business and with a passion for the north and its' artisanal producers, we have the flexibility to bring
Beverley the best-tasting craft beers, wines and spirits we can find which we hope will make us a complementary addition to the exciting food and drink scene that already exists in Beverley."

Upcoming Events:
Laurel Vines wine tasting - TBC
Filey Bay (Spirit of Yorkshire Distillery) whisky tasting - Thursday 2nd March
Twisted Roots Rum Tasting - Thursday 6th April
www.instagram.com/northmenspirit/
www.facebook.com/NorthmenSpirit