Beverley Building Society strengthens its Board with four new Non-Executive Directors and to help support its ambitious plans
Thu 6th October 2022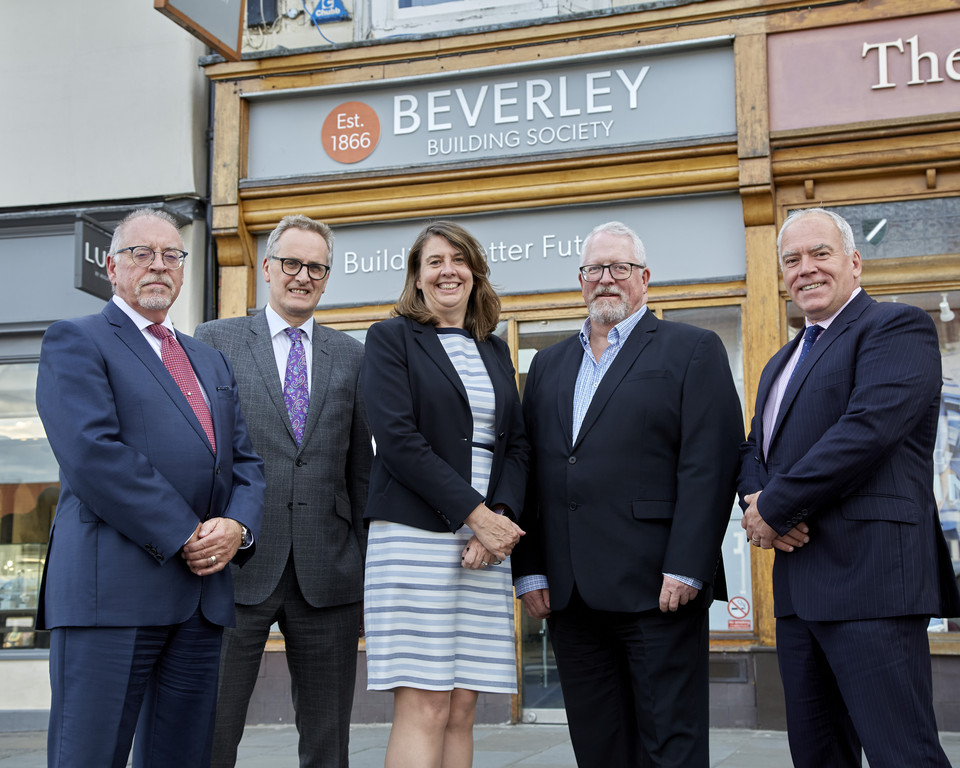 Beverley Building Society has appointed four new Non-Executive Directors (NEDs) to add further experience and strength to its Board.
Chairman Stuart Purdy said the knowledge and experience of the candidates represents a fantastic opportunity, and their combined experience will give a significant boost to the Society's ambitious future strategy, centred largely around mortgage lending growth.
With 30 years' experience in the financial services sector, Stephen Smith has spent the past 25 years working for Legal & General, most recently heading up its mortgage and housing-related retail businesses. Stephen, who has an emotional connection to Beverley having been born in Yorkshire, brings with him practical experience of mortgage market distribution, driving growth strategies, and an understanding of proposition marketing. He says: "I am delighted to be joining the team to help take the Society forward. The Beverley has an important role to play in building better futures and prosperity in the town, the region and beyond."
As the retiring CEO of sector peer Market Harborough Building Society and an experienced NED, Mark Robinson has highly relevant expertise in niche lending, distribution, IT infrastructure and culture development. "To join another respected Building Society is a privilege. Mortgage decisions made by real people are becoming even more important and The Beverley is renowned for that. I'm delighted to be on the Board", adds North Lincolnshire-born Mark, who possesses a strong understanding of risk, compliance and regulatory relationship management.
Meanwhile, Skipton-based Bob Andrews' strengths lie in strategy and growth, governance, effecting culture change and brand development. After 35 years in mortgage lending, operations and insurance sectors, Bob will retain his role as CEO of fellow mutual Benenden Healthcare and NED of the Association of Financial Mutuals and comments: "I am excited to be joining Beverley Building Society at this time. Whilst there are many challenges ahead, I am confident that The Beverley has the approach and aspiration to succeed. The mutual sector is an important one for balance within the British economy. I look forward to working with Janet and the Board and bringing my commercial and mortgage experience to assist."
Finally, Barry Meeks from Timble, North Yorkshire, is a highly experienced financial services NED, senior independent director and committee chair, with specific expertise in mortgages and banking. He is currently an Independent Non-Executive Director (INED) and Risk Co Chair for a recently licenced new challenger bank, as well as Chair of Risk for a financial services and technology business. Barry is also experienced in regulatory interaction and risk/governance being a Chartered Director and a Fellow of The Institute of Directors. He concludes: "Beverley Building Society has been serving its heartland communities since 1866 and continues to have a bright and exciting future. I look forward to contributing to that ongoing success."
Beverley Building Society is a traditional building society that provides an outstanding personal service and an award-winning, common-sense approach to lending, together with consistently good value savings and mortgage products. This development is the latest in a number of key executive appointments and a major step in the Society's strategic plan to drive its lending proposition to significantly higher levels.
Society Chairman Stuart Purdy said of the appointments: "We are delighted with the extraordinary calibre of successful candidates our recent Board recruitment process brought. It's exciting to expand our commercial expertise through this wealth of varied and complementary skills.
"Strengthening our Board will also aid our succession planning process, ensuring we retain the strongest possible Board at all times going forward."
Society Chief Executive, Janet Bedford, added: "The Society is entering an exciting period with promising growth in our mortgage lending, significant investment in new infrastructure and talent and a renewed and growing community presence.
"I am confident that the new NEDs will bring a wealth of added benefits to the business, as we move beyond the current interest rate challenges and serve even more members into the future."