Beverley AC launches Couch 2 5k programme
Sun 11th October 2020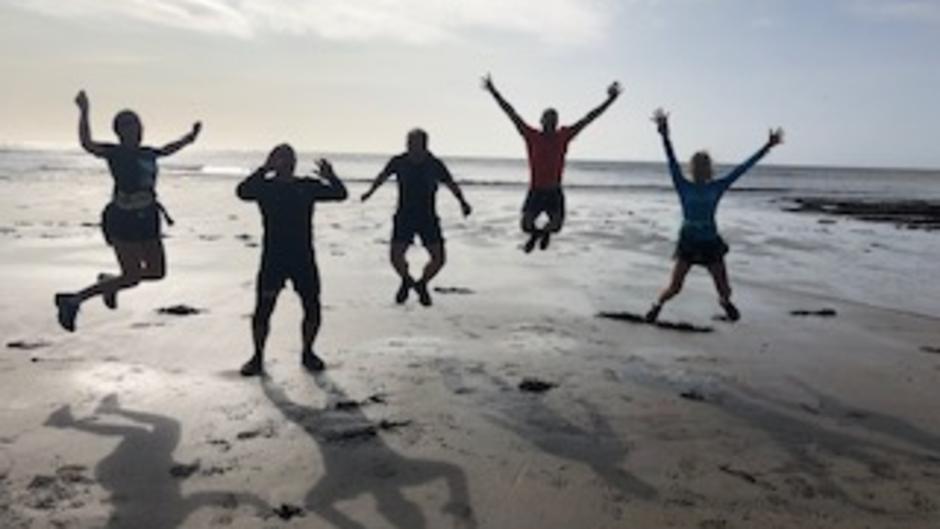 Beverley AC's well-established Couch 2 5k programme is back!
Following on from their successful virtual programme launched during the lockdown, it is now possible to run the actual programme with leaders ensuring all health and safety measures are in place and giving participants as much support and motivation as possible.
The C25k is a fantastic programme designed to get you running 5k in 9 or 15 weeks. Its secret is that it is a gentle introduction to getting the body moving, alternating between running and walking, building slowly, until you are ready to run a distance of 5k.
The programme starts on Tuesday 22 September at 6:00pm on Molescroft Pavillion playing fields. For further details and information on registering please go to the Beverley Athletic Club website.
As lockdown has eased, Beverley AC members have continued to run and exercise within the Government social distancing guidelines and England Athletics guidance. Last Sunday saw the inaugural Beverley AC Running Festival, with runners enjoying challenging routes around the Wolds and the Hudson Way.
The first runners off were the 4 marathoners, one of whom, Fiona Oakes, was using the event to complete her virtual Boston marathon. These were followed by 2 completing the half marathon and last but by no means least were 9 runners completing the 10 kms distance. The socially distanced event was supported by cyclists following the runners round the different courses and a start and finish team, responsible for recording the times of the runners and ensuring the refreshment table was well stocked and ready for the finishers.
Weekly local runs continue to be popular. The virtual Pass the Baton relay has now had 110 members take part with almost 1000 miles having been run. More events are now taking place, following guidance set out by England Athletics to ensure the safety and well-being of all those taking part and Sunday sees the reverse Walkington handicap race take place with a wave start. Good luck to all competitors!
Members participate in local events such as the Normanby 10k, and the Sir Titus Trot half and full marathons, run along the banks of the Leeds-Liverpool Canal. However, the Club is extremely disappointed that, due to the pandemic, it was not be able to host the Beverley 10 kms and Walkington 10 kms events this year. However, discussions have already started regarding next year's events, so watch this space!
The Club has recently lost a friend and stalwart member in Steve Evins, who recently lost his battle with lung cancer. In tribute to Steve and to commemorate his life, members dressed in the Club's blue and gold vests formed a guard of honour on both sides of the road outside Beverley racecourse. The Club will host a memorial run of Steve's favourite route, the Beaver Trail, with date and details being confirmed in due course. Our thoughts and prayers are with Steve's family at this very difficult time.